Games?
We have Gold Ball Games today! And maybe tomorrow!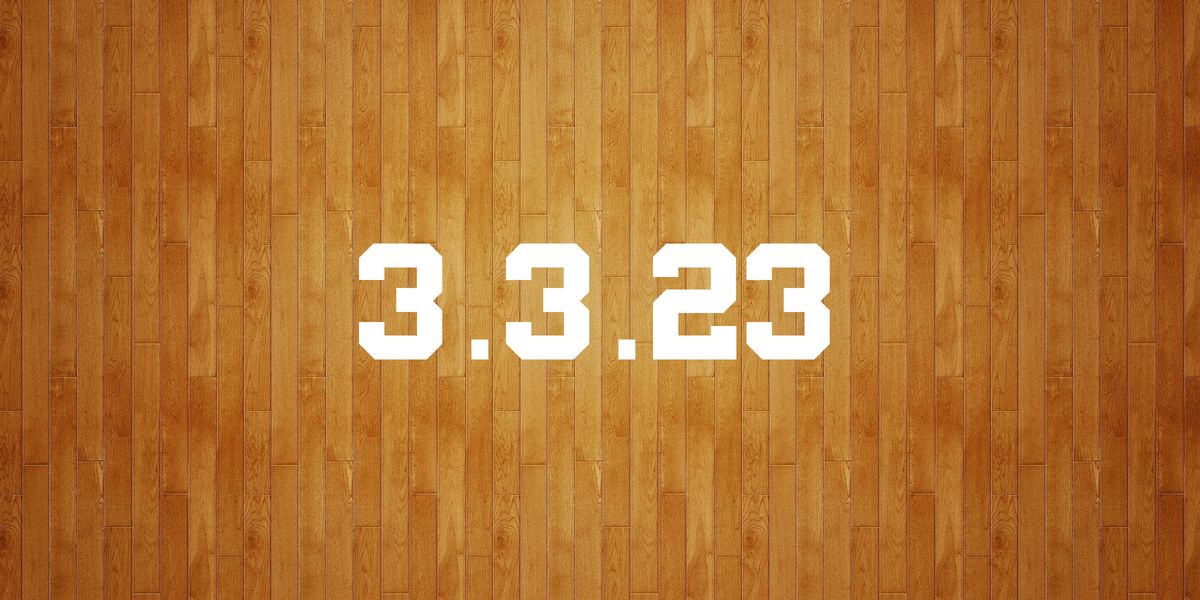 In case you didn't see, the state games have been plunged into a completely shocking state of disarray by a surprise storm bearing down on us that we just started tracking...[checks notes]...last week.
And yet it took until 4:23pm on Thursday for the MPA to send out the plan of what they might do and a large chunk of that depends on the hope that maybe the weather forecasts are wrong?
Chris Popper of WDEA was first to report this.
Here's what we know so far:
Class A will play tonight. All Systems Go!
Class B, originally scheduled for the Saturday afternoon session, will tentatively moved to Saturday night in Augusta with the girls at 7:05 and the boys at 8:45, which is roughly when the snow is supposed to stop and doesn't give people much time to dig out their cars and get there. If that doesn't work, they'll play Tuesday at the Expo (ugh).
Class AA stays in the Saturday night slot at the hockey rink in Portland, but could move to Monday night.
Class D moves to Monday night in Bangor.
Class C likely stays as scheduled in Bangor on Saturday night.
So the dream scenario for the MPA has games playing in Portland, Augusta, and Bangor on Saturday night, but there's a not small problem with that.
Ready?
MPBN only has 2 trucks. Which means they can only broadcast 2 games at a time. So if this plan works, there's a good chance the AA games won't be on TV. With some luck, they'll be streamed by someone. With more luck, the plan won't work.
Of course, the storm might shift overnight and AA would push to Monday, which would solve that problem. If we're taking bets on it, I'd put the over/under on games played tomorrow at 3.
In talking to people involved in the discussions this week, I learned there was an option on the table where A would play Friday night, D & C would be unchanged in Bangor on Saturday, and AA and B would move into Monday and Tuesday. And you know what? I really like that. It gives every class their own time in the spotlight and avoids the awkward situation where everyone's paying attention to the AA finals and, oh yeah, there's another game going on. It would be really cool if that was the normal schedule, if everyone got their 15 minutes.
Anyway, we'll hopefully know more this morning and regardless of how it all settles, make sure you drive safely wherever and whenever to hit the road.
If you're looking for the most up-to-date information, Twitter is your best bet. Or you can wait for the press release.
---
Ever since the big classification meeting on February 14th, I've been trying to track down the MPA's proposals that'll be considered at the meeting on March 6th. I had the 4-class proposal for a long time and eventually got an exclusive look at the full breakdown, as well as confirmation and clarification from the MPA themselves.
There's a lot involved here, so dig in and see where your team might be going.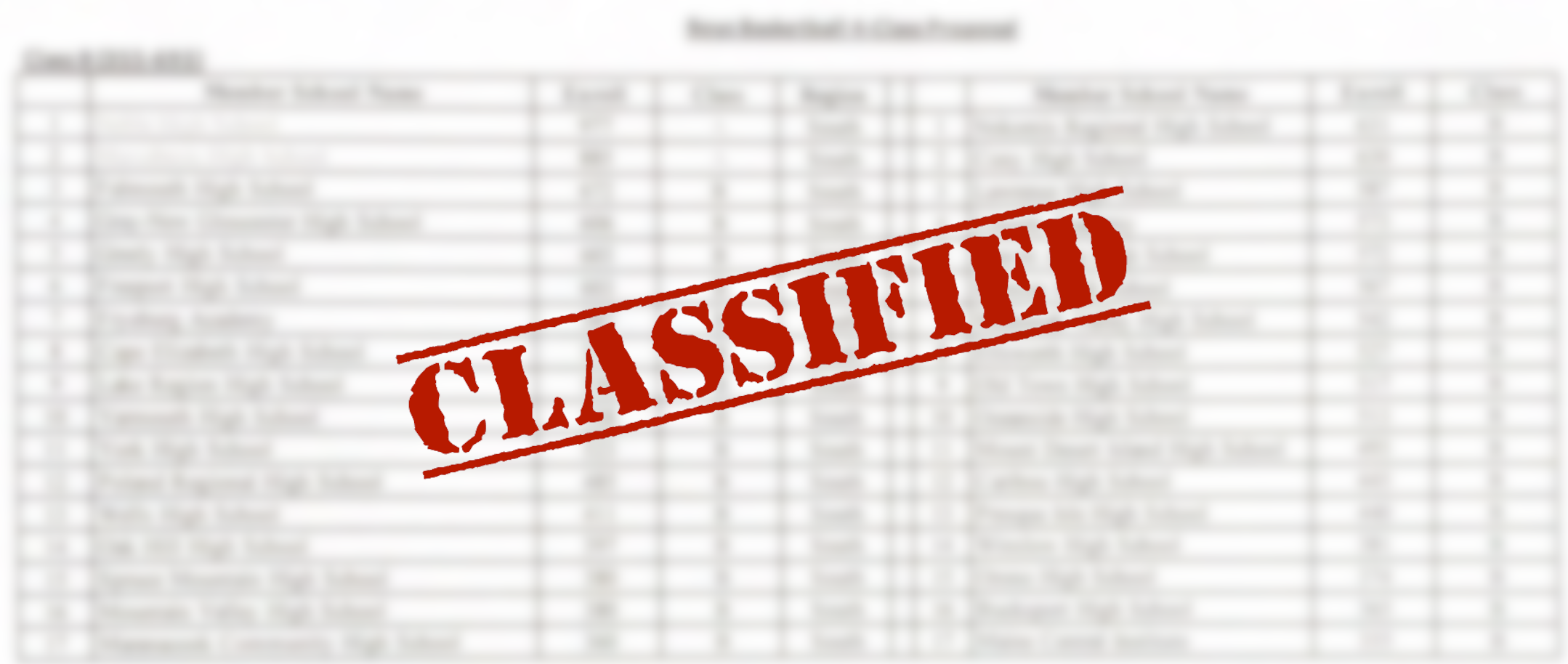 ---
In the before times, back before COVID, I used to do All-State teams.
It's a pretty simple concept. So many awards are influenced by reputation (i.e. all of them), so why not have one that's entirely determined by what you do between the lines?
Well the girls teams were announced the other day.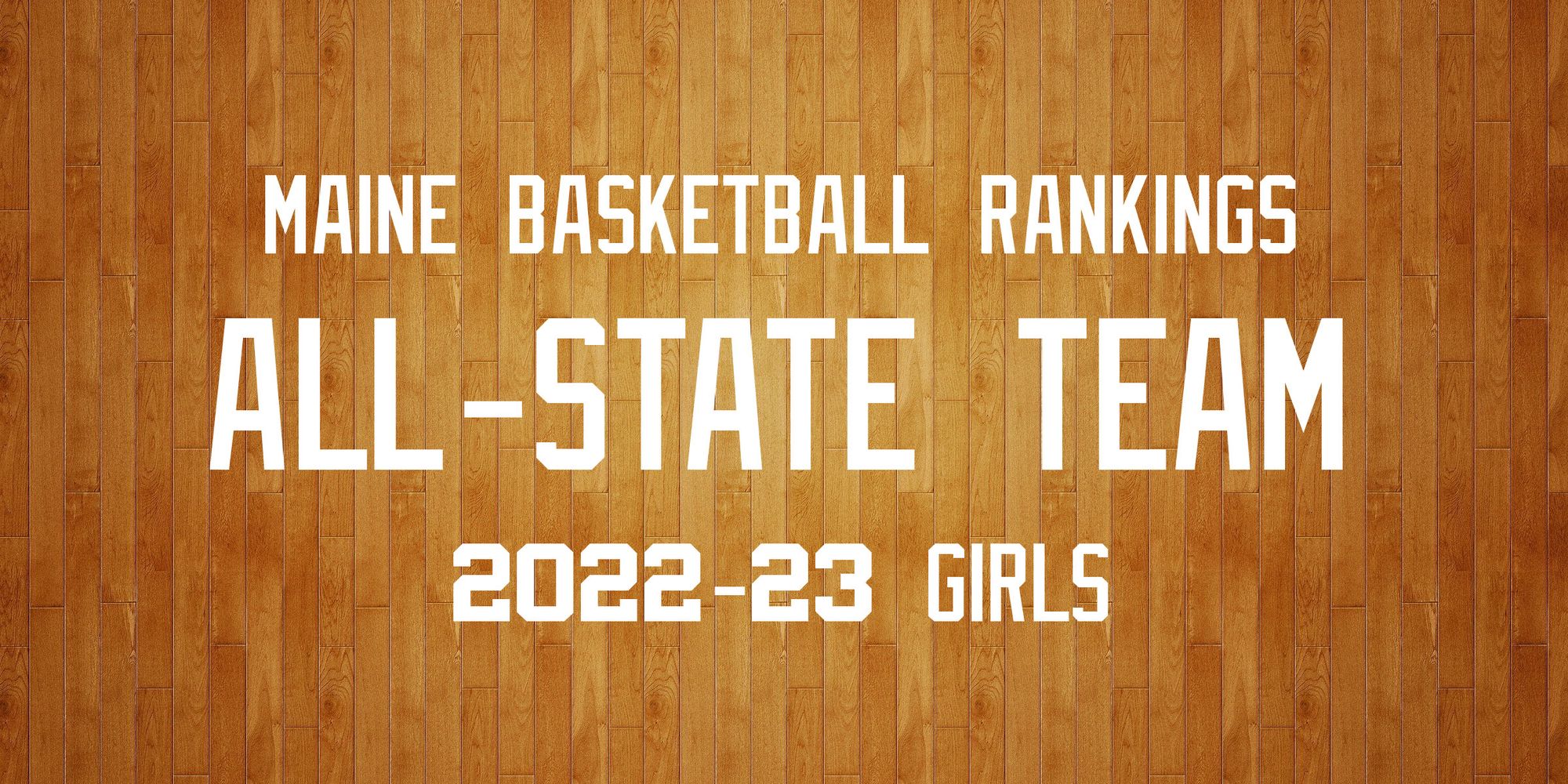 There's still time to nominate people for the boys team, but you better hurry.
If a player isn't nominated, they can't make the team.
---
WHOU's Ricky Goupille has done the essential work of tracking the amount of time the student sections in Bangor chanted "You Can't Do That!" by game.
(You should never chant that. It's dumb.)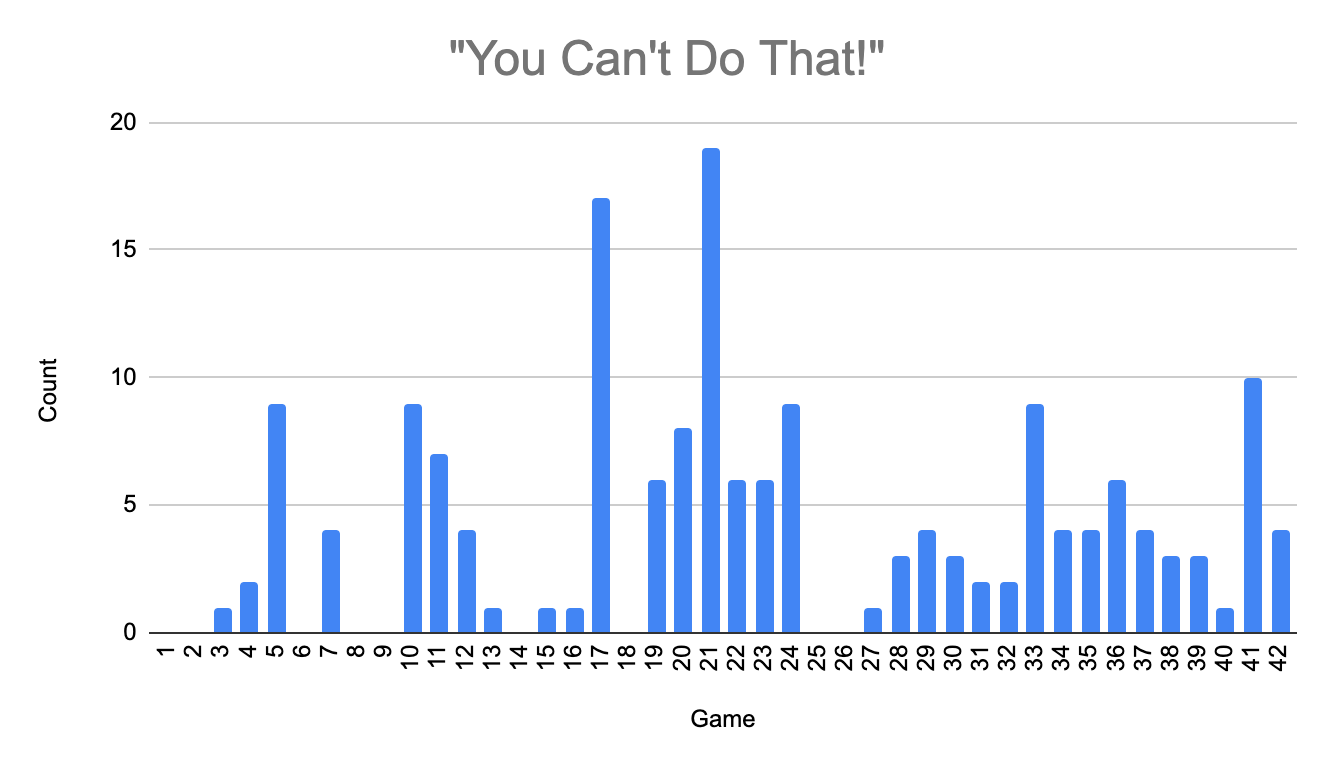 Maybe some day we can cross-reference this with the creative writing departments of the schools.
Also: please also stop chanting "He's a Freshman!"
---
In case you missed this, Maine was on ESPN!
Defensive Player of the Year!
Cooper Flagg is a second team All-American as a sophomore!
---
The Media Guide page now has a Gold Ball Edition, which updates all the teams left standing through the Regional Finals.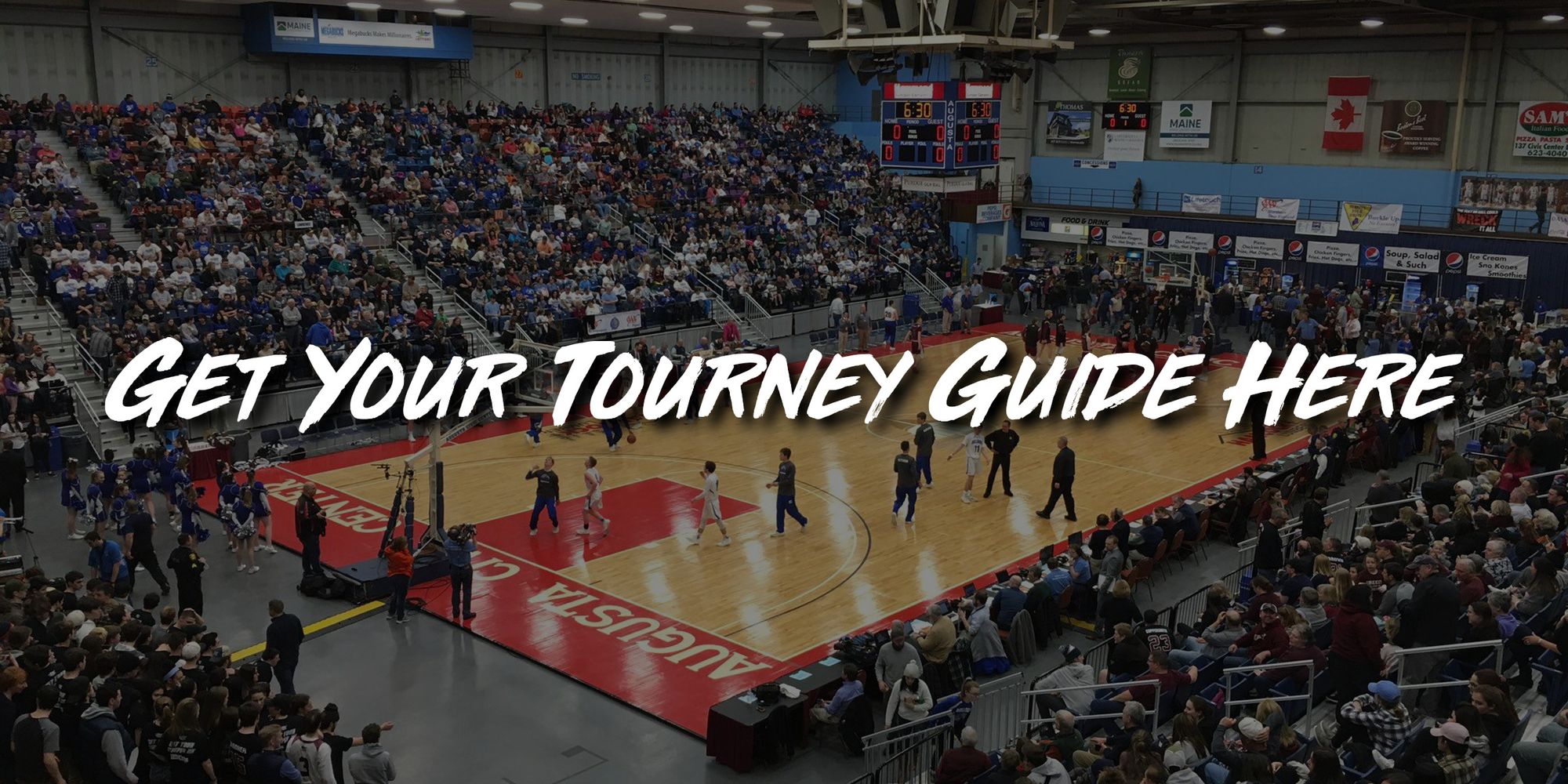 ---
Whenever they do play, WHOU will be simulcasting the State Games carried by MPBN, so if you're having trouble figuring out how to stream the games, your WHOU subscription has you covered.
I love love love that these two organizations got together to make this happen.
On to the games!

The class A boys game is a classic battle between offense and defense. On one side you've got the Brewer Buzzsaw, one of the highest-scoring teams in the state and the most prolific offense in Class A.
On the other side, you've got Falmouth, one of the very best defenses in the state and the stingiest team in Class A.
Does Brewer have enough weapons to overwhelm the Falmouth's defense? Will the Navigators' experience in state games give them the edge?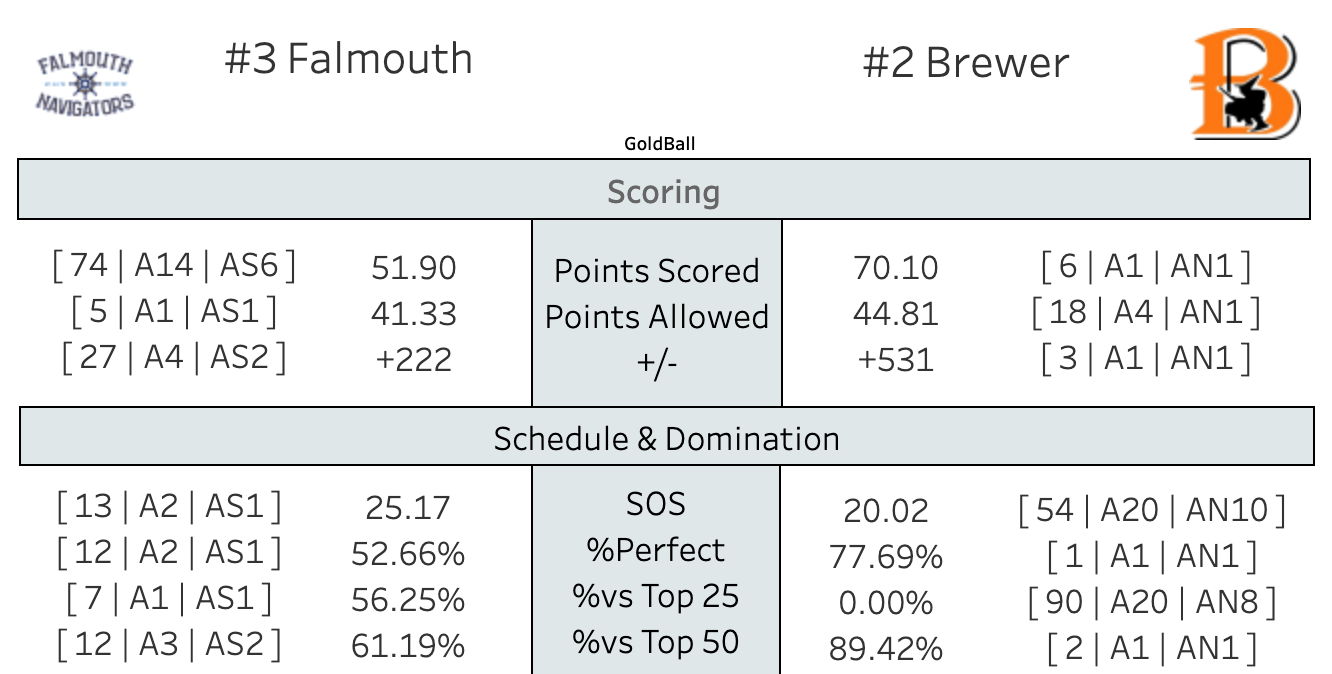 In the girls game, Hope Bouchard and the Lawrence Bulldogs aim to make Cindy Blodgett proud with their barrage of shooting. They own the top scoring offense in Class A.
Here's what's crazy about this matchup. We have the top team in each region in scoring, defense, and differential.
Brunswick is playing for their first Gold Ball. Lawrence has obviously been there before. Do the Bulldogs have enough to pull off another upset?
The predictions for today's games are after the jump.