2023 Girls All-State Team
No surprise at the top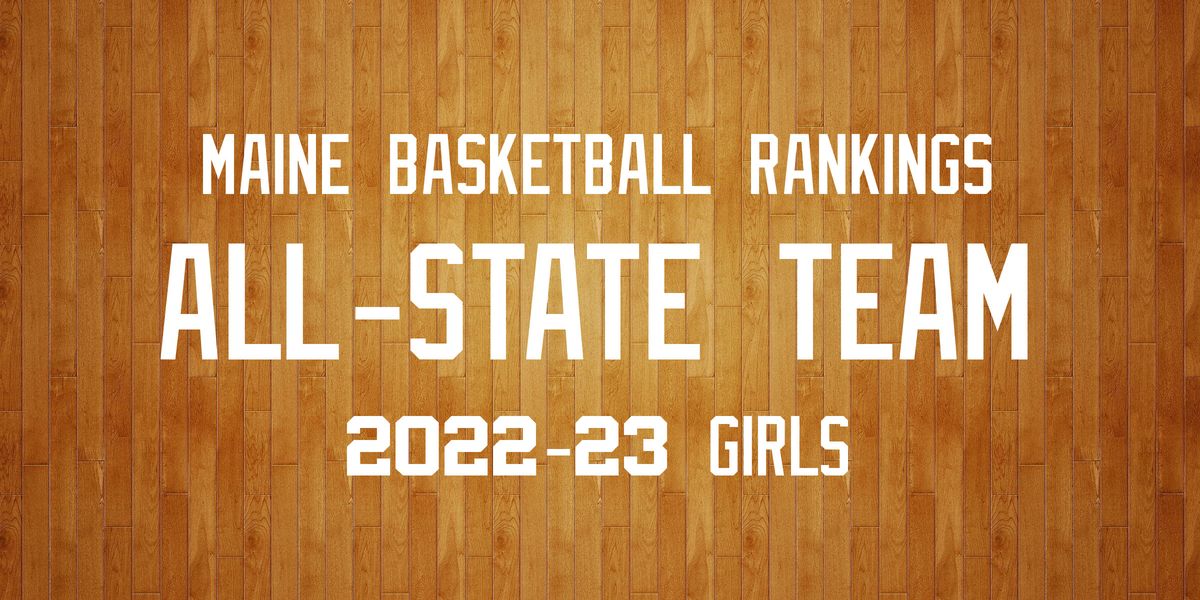 It's time for the Maine Basketball Rankings All-State Teams!
It's the only post-season awards that don't care about your reputation or how often you were on TV or your newspaper coverage or what social media thinks or any of that other noise. All that matters is what you did between the lines and who you did it against.
Some notes on how this works: players must be submitted for consideration and I had to get their full stats for the season in order to calculate an Efficiency Rating. That Efficiency Rating was then adjusted by their team's Strength of Schedule. The weaker your schedule, the bigger your stats needed to be.
If the stats needed to calculate EFF were not submitted for a player, they were not considered. Full stop.
In all, 19 teams submitted players for the girls team, so while I'd like to see that number up in the 50s or 60s, this is an impressive collection of talent. I'd take that first team against any 5 players in the state.
There were some players who put up impressive seasons who were not submitted. I can think of a couple who might have made it, but one thing I've learned doing this in the past is that sometimes a player who seems like a sure-fire 1st team selection based on reputation barely makes the 3rd team.  
Angel Huntsman and Sara English were submitted and would have led off the second team, but NYA didn't track turnovers and FGA, which you need to calculate EFF (and potentially could have dropped her out of the running). So we'll consider Huntsman and English honorable mentions and wish Huntsman well in her recovery.
The Boys submissions are still open.
Let's get to it.

Lizzy Gruber - Gardiner   |   23.311 aEFF
20.7 PPG 15.7 RPG 2.3 APG 2.1 SPG 5.6 BPG
To no one's surprise, the future Miss Basketball is your Maine Basketball Rankings Player of the Year. Gruber has put up video game numbers all year in leading Gardiner to a perfect regular season and reached milestones of 1,000 points and 1,000 rebounds in consecutive games.

Lizzy Gruber (Gardiner)   |   23.311 aEFF
 20.7 PPG 15.7 RPG 2.3 APG 2.1 SPG 5.6 BPG  
Bailey Breen (Oceanside)   |   19.948 aEFF  
 23.8 PPG 9.8 RPG 3.4 APG 2.7 SPG 1.9 BPG
Sierra Carson (Oxford Hills)   |   19.765 aEFF
 17.4 PPG 6.9 RPG 4.0 APG 2.9 SPG 0.3 BPG
Ella Pelletier (Oxford Hills)   |   19.453 aEFF
 14.6 PPG 10.8 RPG 4.4 APG 2.0 SPG 0.4 BPG
Elise MacNair (Old Orchard Beach)   |   18.934 aEFF
 24.9 PPG 10.3 RPG 4.4 APG 4.7 SPG 1.3 BPG

Addisen Sulikowski (Thornton Academy)   |   14.416 aEFF
Madelynn Deprey (Caribou)   |   13.447 aEFF
Anna Oliver (Hodgdon)   |   12.938 aEFF
Addison Cyr (Mattanawcook)   |   12.697 aEFF
Abby Morrill (Cony)   |   12.549 aEFF

Jaydn Pingree (Spruce Mountain)   |   12.458 aEFF
Ellie Leech (Seacoast Christian)   |   11.357 aEFF
Hannah Cook (Thornton Academy)   |   11.340 aEFF
Audrey Mackie (Oceanside)   |   11.187 aEFF
Abby Waterman (Oceanside)   |   11.086 aEFF
---
Congratulations to all the winners.