Essentials
Basketball in Every State: Pennsylvania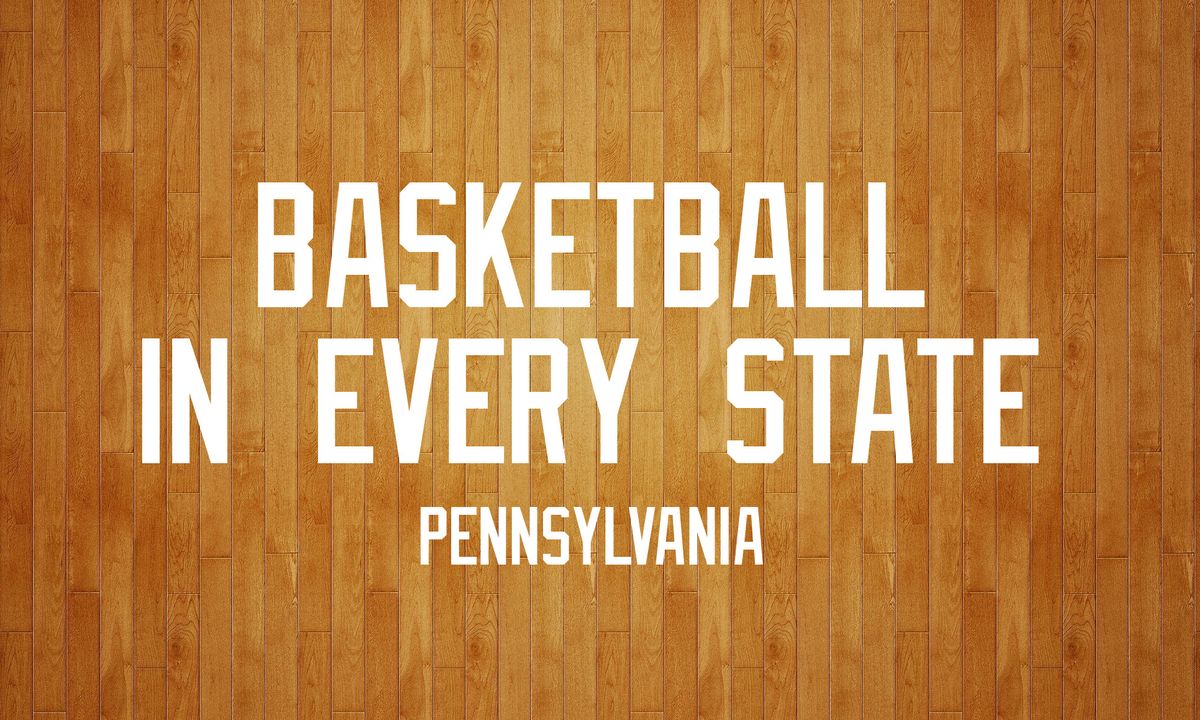 We live quiet lives up here in Maine, partially sequestered from the rest of the country. It's nice, but sometimes, as the old joke goes, it takes a while for things to get to us, which can lead to things being done the way they are because "that's the way we've always done them".
Nothing good ever comes after that statement.
So last year, I started a survey of sorts. A tour of the other 49 states to see how they do high school basketball. Inevitably, we'll find a few things in other states that are really bad ideas, but we'll also find things that are really good ideas, things that we should be incorporating up here.
I started with Indiana and our old friend Matt Randall.
Pennsylvania is an interesting state. James Carville famously described it as "Philadelphia and Pittsburgh with Alabama in-between," and while that's a bit harsh, there's some truth to it. Philadelphia and Pittsburgh are two vibrant cities. Pittsburgh, especially, has made major strides over the past 30 years. And in the middle, well, there's not a ton of cell phone coverage in the middle. There's some REALLY rural areas. Like, northern Piscataquis county rural.
To get an idea of the inner workings of Pennsylvania high school basketball, I talked to C.J. Iannini, the head coach of the 1A Rochester Girls program. Rochester competes in the WPIAL (Western Pennsylvania Interscholastic Athletic League), the 7th of 12 districts in the state. Iannini just completed his third year at the helm at Rochester and they've done pretty well. In his second year, Rochester won the WPIAL title and followed it up this year by going 24-1 against a brutal schedule and repeating as WPIAL champs. And when I say brutal, I mean BRUTAL. Despite being in 1A (think class D), they posted wins over 6A (think AA) Erie McDowell (18-4), 5A Hampton, and a 19-3 4A Blackhawk team. Their one loss was by 2 to a 17-3 4A Central Valley squad. They were still alive when the playoffs were canceled.
Imagine if the Southern Aroostook girls beat Hermon, lost by 2 to Waterville, beat Messalonskee, and beat Portland. All in the same year.
Coach Iannini was kind enough to answer a lot of my questions over email. This has been condensed for clarity.
Maine Basketball Rankings: Can you tell me what your calendar looks like?
Iannini: We keep our players as active as possible throughout the year.  The beginning of the calendar for us is May in which there are non-school affiliated leagues in which teams participate.  These leagues run through May-June.  From there July and August are open gym sessions in which our players participate voluntarily with no coaching but the gym is open for them to come in and shoot and work on skills.  Once school is back in session September-October is comprised of open gym sessions a couple of days a week. Once again, these are voluntary sessions with no coaching but the players come can come into a gym and work on their shots/skills.  Also, during this time there are non-school affiliated fall leagues as well as Fall Team Shootouts (similar to AAU shootouts) in which teams can participate.  Beginning in November, conditioning begins leading up to the first official day of practice (note: 3rd week of November). Season begins on the first Friday in December and if you're good enough to make your district playoffs (note: 2nd week of February) then state playoffs, the season can run until the middle of March.
You mentioned the open sessions with no coaching. What sort of rules are there around that? In Maine, we have hands-off periods where a coach essentially can't have any contact with their players. Is it that sort of thing? Can you coach your team in the Fall League?
The major rule in PA is coaches during the off-season are to refrain from gaining a competitive advantage.  Essentially, all head coaches need to be on the same level playing field with other teams. You can have contact with your players, have open gym sessions in which the players can come in and get better individually, but team mandated work is a no-go.  In regards to fall league, I use that time to let my assistant coaches get some work in and allow them to coach the team during the fall leagues/shootouts. Great opportunity for them to get experience in a competitive environment without the pressure of a must-win type game.
How are your classes organized?
Each district has schools in Class 1A (smallest based on enrollment) up to Class 6A (largest based on enrollment).  In our region, the WPIAL, we have as follows for Girls Basketball
6A (16 teams)
5A (23 teams)
4A (23 teams)
3A (24 teams)
2A (22 teams)
1A (20 teams)
What sort of range of enrollment do they have?
Enrollment figures are determined by the PIAA.  Every two years the state requires your updated enrollment figures for total enrollment in grades 9, 10, and 11th.  Based on how many boys (separate) and girls (separate) you have in those three grades combined, determines what Class you participate in for the next two-year cycle. Sizes of each class for grades 9, 10, and 11th total only:
6A= 473
5A= 303-472
4A= 205-302
3A= 142-204
2A= 92-141
1A= 1-91

For example: If your school has 175 girls total in grades 9, 10, and 11th grade you would participate in Class 3A for basketball.
Can a school's boys and girls teams be in different classes?
Yes, boys and girls teams can be in different classes because the enrollment numbers are calculated for boys and girls separately.  One local example in our area is Lincoln Park boys play in Class 3A and Lincoln Park girls play in Class 5A.  The simple reason, more girls attend Lincoln Park than boys.
If 6A is 473 and up, what's the biggest school? How high does that go?
In the WPIAL, for girls hoops, North Allegheny High School is the largest in our area. They have 998 girls total in grades 9, 10, and 11th.  Essentially 333 girls per grade.
I believe Reading High School has the largest girls enrollment in the state of PA. They have 1,933 girls total in grades 9, 10, and 11th grade.  Essentially 644 girls per grade.  Numbers shouldn't be an issue in getting a team together in that district!
In contrast, I coach at a 1A school, our enrollment numbers are 71 girls in grades 9, 10, and 11th grade.  Essentially 24 girls total in each grade.  We've been very fortunate the last few years having the success that we had winning back to back section titles, and back to back WPIAL titles with the homegrown talent we have in our community.  This season alone we knocked off 6A, 5A, 4A, 3A, and 2A playoff teams during our non-conference schedule.
Basically, numbers are a luxury and great to have, but you still have a job to do as a coach to develop the players in your district from elementary until the time they reach your gym floor as high school, players.  Talent is talent, regardless of class size.
NOTE: Can you even fathom a Class D school in Maine scheduling playoff teams from AA, A, B, and C? And not only that but BEATING them? The Pittsburgh Post-Gazette ran a feature on Rochester's schedule.
How many games do you play?
We play 22 games during our regular season.  (That is the max amount of games you can play in your regular season in Pennsylvania.)
What does your playoff structure look like?
District playoffs work as follows: the top four teams from each section in each respective class advance to the WPIAL playoffs.  Making the playoffs are based solely on your end of season record against the teams that are defined in your section.  The top four teams from each section are then reviewed by a basketball committee from the WPIAL and the teams are seeded based on section record, non-conference competition, overall record.  Once the teams are seeded, every playoff team's coach and Athletic Director in the District meet on the Tuesday before Friday's first playoff game at the Hilton-Double Tree Hotel (right outside of Pittsburgh) for the formal releasing of the playoff brackets for each class.  The district bracket is a single-elimination bracket, win, and advance.

For the PA State playoffs, the PIAA determines how many schools from each district are represented in the state playoff.  For the WPIAL 6 teams from each class make the state playoff.  The four teams that make it to the district semi-final are in for the state playoff and then two wildcard teams are added based on if the team you lost to in the quarterfinal district playoff makes it to the final of the district playoff.
Are there multiple sections in the WPIAL or do only 4 of the 23 5A teams make the postseason?
The WPIAL has multiple sections in each classification.  The top 4 teams from each section make the playoffs.  From there the WPIAL basketball committee seeds the teams for the class bracket.   Here is the breakdown for girls hoops in the WPIAL, boys are similar.  http://wpial.org/wp-content/uploads/2019-2020-Girls-BB-Alignment.pdf
NOTE: if you click on the link, you'll see that the biggest section is 8 teams. The smallest is 7.
The criteria for the 2 state at-large teams, it's who they lost to or is it just the best regular season teams? I'm looking at this. Beaver Falls and Neshannock get the last 2 spots, but they didn't lose to teams in the final.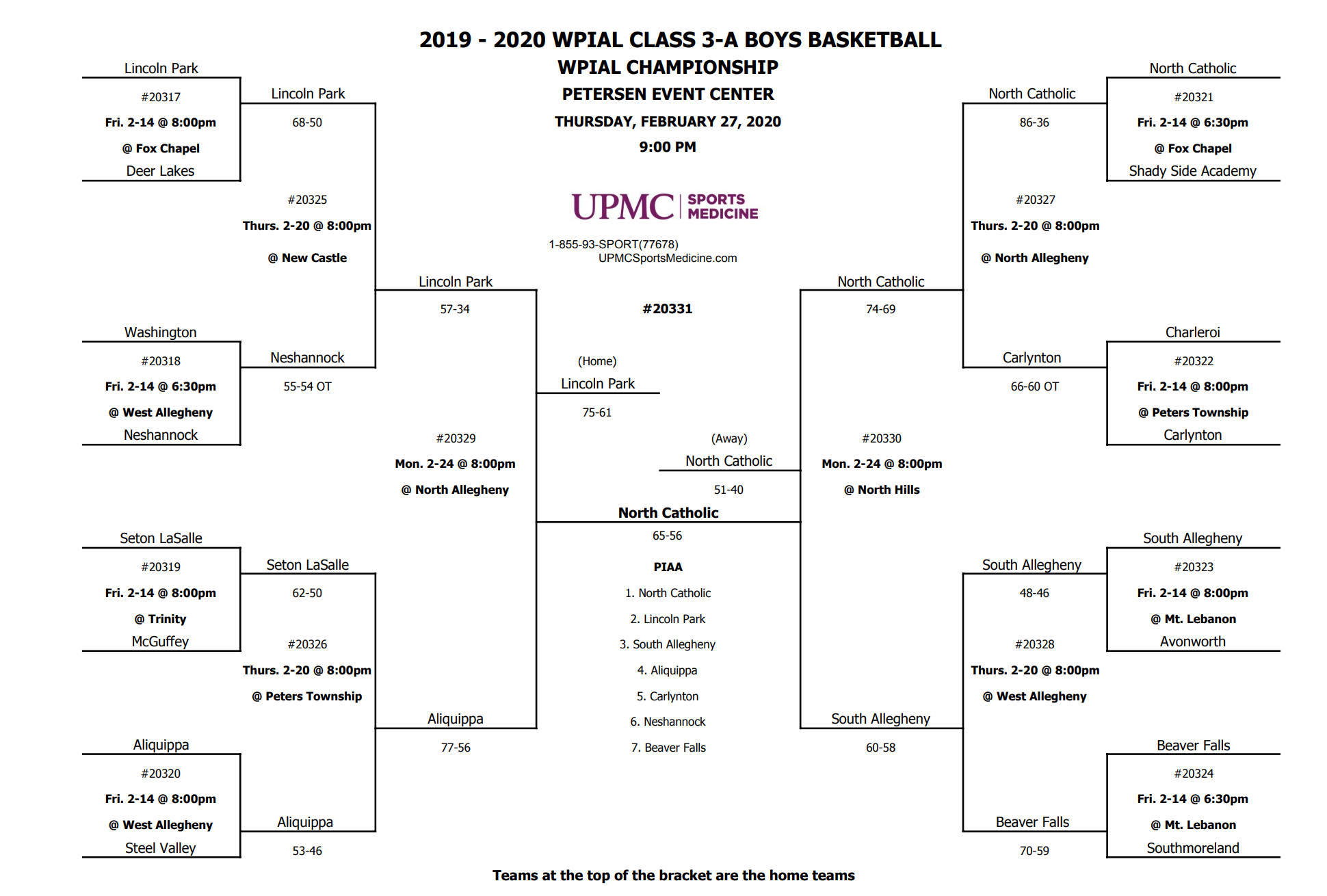 There is different criteria depending on how many teams the PIAA allows for the state playoffs.  For example some classifications are allotted 5 teams, some are 6 teams and in the example you cited 7 teams make the state playoffs from the WPIAL district (PIAA makes that determination based on the number of teams in each class)
Here's the qualifier breakdown and how it works:
Classes with five qualifiers, the four semifinalists and the team that loses to the champion in the quarterfinals qualify.
Classes with six qualifiers, the four semifinalists and the two teams that lost to the finalists in the quarterfinals qualify.
Classes with seven qualifiers, the four semifinalists, the two teams that lost to the finalists in the quarterfinals and the team that lost to the team in the quarterfinals that lost to the team in the semifinals of the eventual champion.
Those 6 spots are, I'm guessing, based on how big the district is and not something like, oh, the WPIAL is really strong this year, so they get 6 and next year maybe they get 5?
Exactly, the PIAA looks at the size of the classification and how many teams each class has per district.  Remember, this all goes back to the enrollment review of every school in the state every two years.  Classifications are set in stone every two years so you know how many teams will make the state qualifier in each two-year cycle.
Where do they play the State Championship? Does it rotate between Pittsburgh and Philly?
The State Championships are played in Hershey at the GIANT Center.  It is not rotated to the East side of the state for a few years and then to the West side of the state.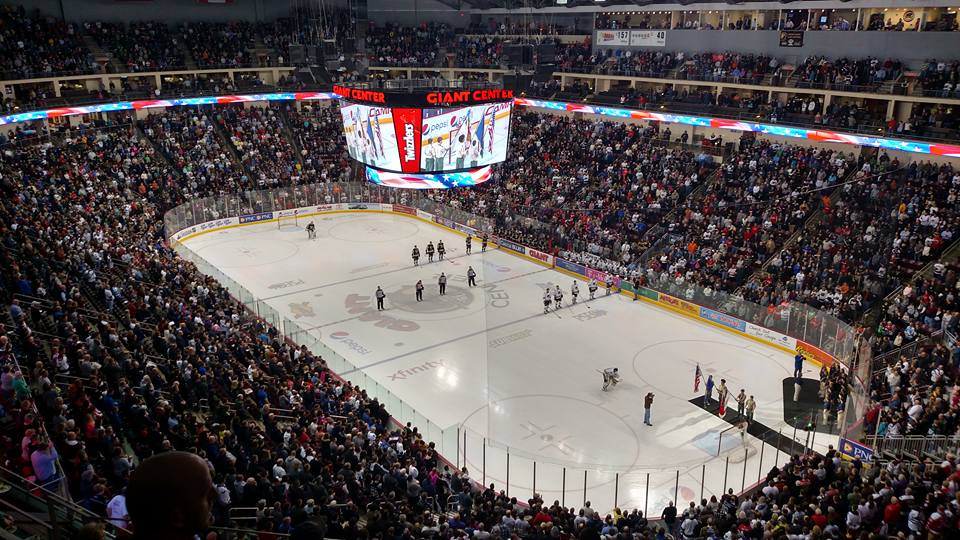 Do you have a shot clock?
NO shot clock in Pennsylvania.
What's the general argument against the shot clock in Pennsylvania?
I don't think there is an argument amongst coaches on a shot clock.  They recently did polling of coaches in the WPIAL and a majority of the coaches polled in both girls and boys said "Yes" to having a shot clock.
I believe in principle it sounds like a great idea and should be easy to roll out, but I think the problem lies in the implementation of the shot clock into every district.  Who pays for it?  Who trains those to use it properly? Who services it annually?  Like everything else, I believe it's a budgetary issue as opposed to coaches or anyone really being against it.  Some districts are struggling to meet operational budgets and are forced to cut expenses, while other districts are thriving and sitting on a budget surplus. Unless the state pays for it, or the district, I think it will be some time before it comes into play.
I think the state should look into adding a shot clock.  I think this would help prepare kids that are looking to play basketball collegiately
What sort of information are teams required to report? Is it just game scores or do they have to report game stats as well?
We are told to report our game scores after each game to our local newspapers as well as enter those scores into MaxPreps along with the game stats for those games.  However, this are no repercussion if you do not.  Most teams do report their scores, some add their stats. It's all hit and miss.
How would you like your state to handle it?
I think all scores for every game should be required to be added at the least.  As far as stats that could be a daunting course of action as not all schools have the same resources in regards to budget personnel, and time compared to one another.  I think scores and if the state wants stats should be mandated by each district for proper completion.  Let the districts come up with the process and make sure it is uniform throughout the state.
Thanks so much to Coach Iannini for answering all my questions.
Do you know someone in another state who has an intimate knowledge of high school basketball is played? I'd love to talk to them. Email me!