Viking Quest
The Game of the Day goes to Overtime, Jason Reynolds makes history for Winslow, and a quadruple-double in Freeport.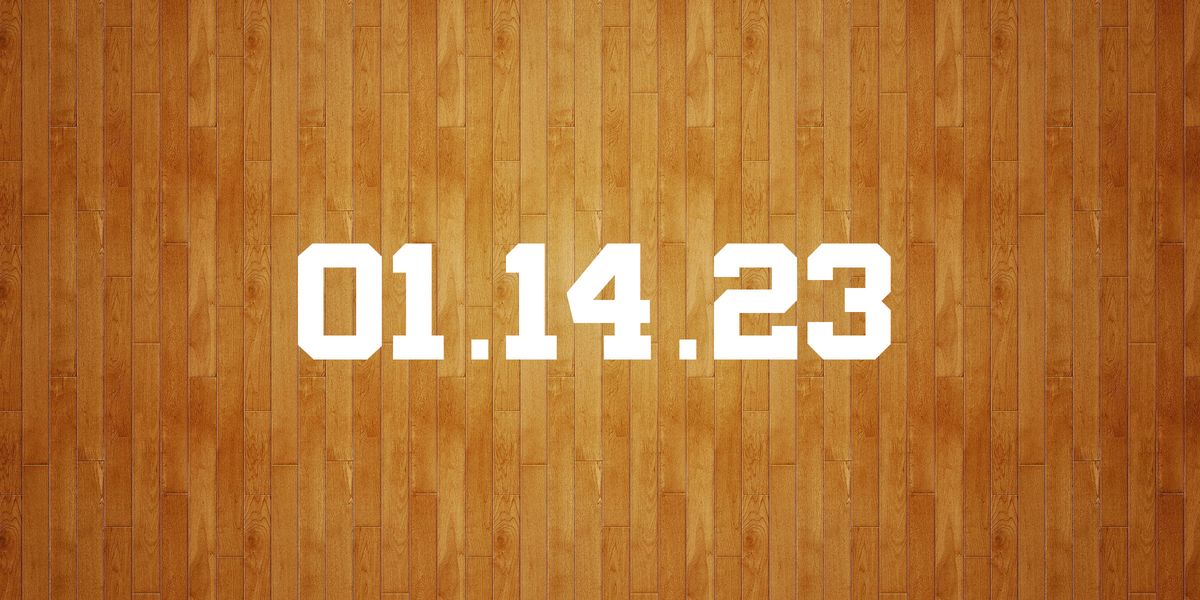 We start with the Game of the Day.
Oxford Hills and Portland went back and forth, even extending to an extra frame, before the Vikings pulled away in overtime when Portland went cold from the line.
Pelletier fouled out in regulation, which makes the fact that Oxford Hills did this in OT all the more impressive. We'll see how the Tourney Odds shake out later today, but this should breathe quite a bit of life into Oxford Hills' quest for the 1 seed. At minimum, it'll put them in the driver's seat for the 2.
---
This isn't an update on yesterday's news of a potential state-wide class, but a fun bit of history, courtesy of Jay Baines.
Apparently they nearly went with a state-wide class all the way back in 1982 (this is from the Kennebec Journal) and if you really want to shed a tear, look at some of those enrollment numbers.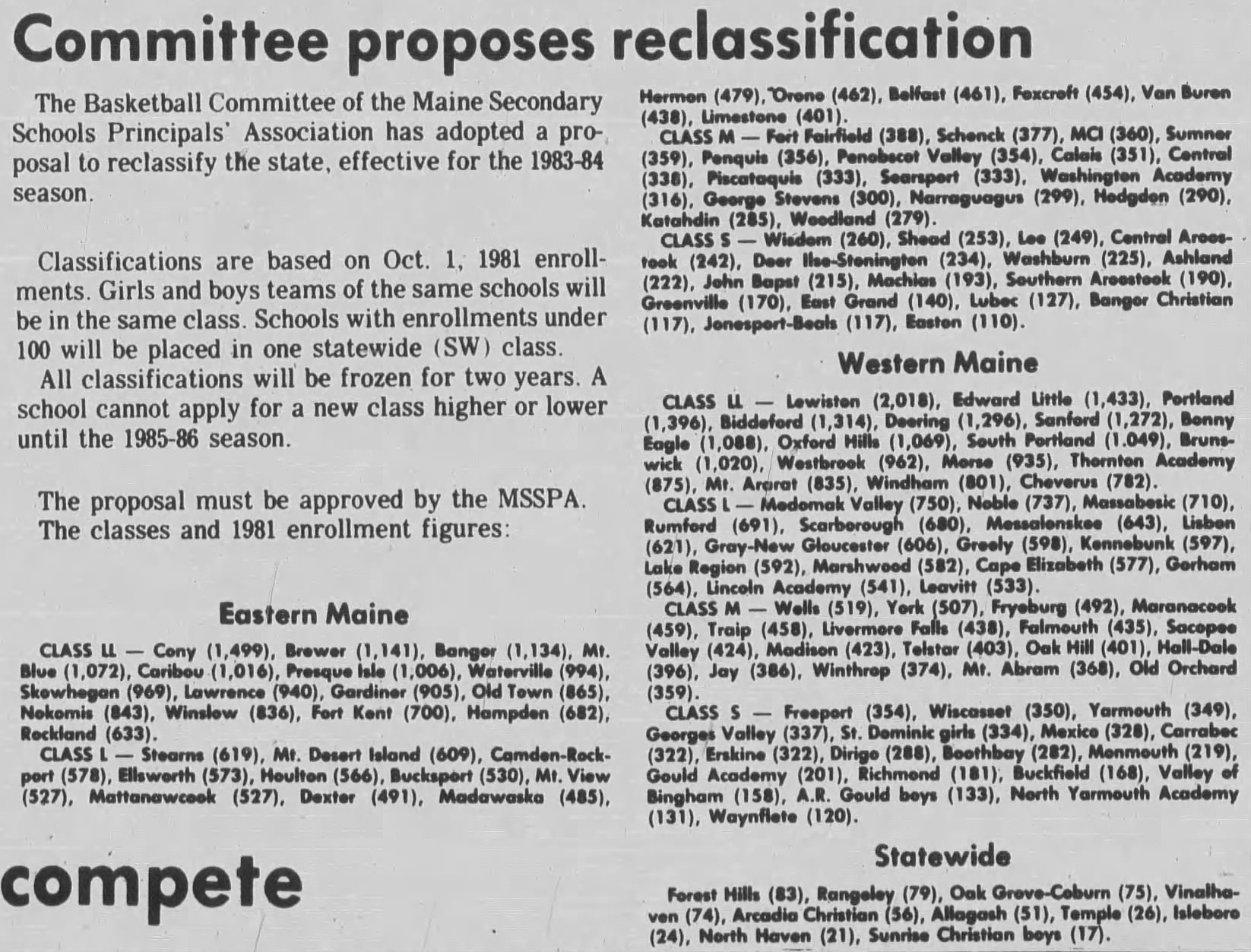 ---
There's was some history being made last night as Jason Reynolds became Winslow's All-Time leading scorer with 27 points in a win over Leavitt. He bested Mark McInnis' mark of 1,170 points and added 21 rebounds for good measure. The win moves Winslow into 3rd in B North.  
Elsewhere...Ismail Silvano's 34/14 paced Cheverus past Hampden...The Lawrence boys used a 29-point 4th quarter to get past Skowhegan...Brayden St. Pierre's 24 got Maranacook by Lincoln Academy...Maya Cannon's 15/22 led Medomak Valley past MCI....Will Duke scored 19 of his 22 in the second half to lead Camden past Nokomis...The Deering girls were 11 point underdogs and won by 12, on the road...Ellie Leech had a QUADRUPLE DOUBLE (24 points/11 rebounds/12 steals/10 assists) for Seacoast Christian.

I believe this is a first for the Game of the Day.
We head to Gardiner, where Lizzy Gruber has been running away with the Miss Basketball race. The other night, she grabbed her 1,000th rebound in a monster performance, then made a cursory performance against Morse, setting herself up to get her 1,000th point at home against Mt. Ararat. She needs 4 to become the 2nd Gardiner Tiger girl to join the 1,000 point club.
As for the team, Gardiner has been lurking in the 11-16 range for most of the year. They're 9-0 (8-1 Against the Spread) and would be comfortably in the Top 10 but their schedule hasn't done them very many favors. Still, they're the probable 1 seed in A North and one of the Gold Ball favorites.
That schedule will improve today with Mt. Ararat.
With Brunswick's loss to GNG, the Eagles have a real shot at the 1 seed in A South. They've won 3 straight after a loss to Falmouth. I've seen them in person and they're a legitimately good team that can make a run in the tournament.
This is the start of a daunting stretch for Mt. Ararat, as they get Gardiner, GNG, and Brunswick. If they can run the table, they're probably the 1 seed in A South, but that's a tall order. First, they'll try to ruin Gruber's big day.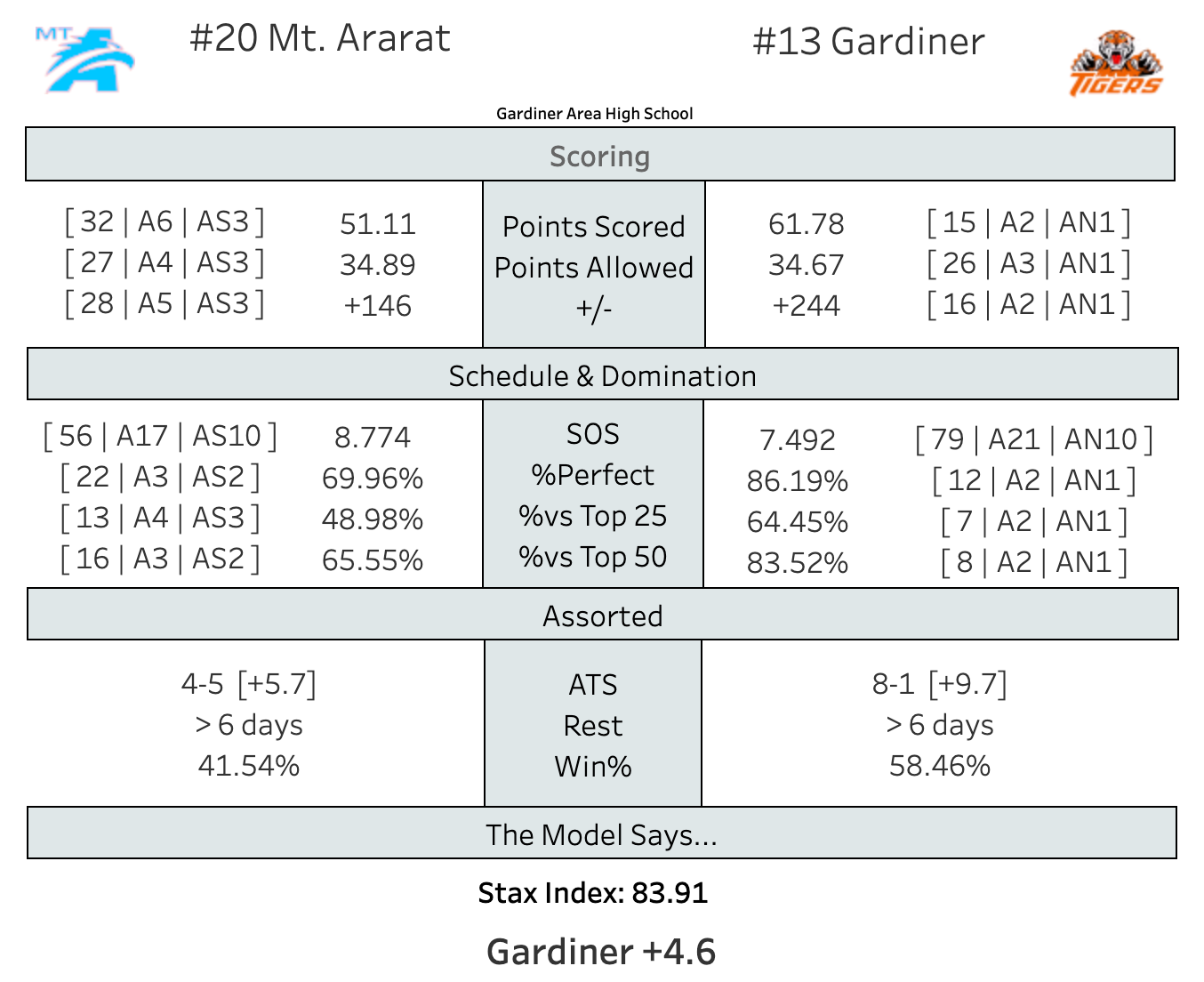 The rest of today's games are after the jump.