Tourney Time!
It's finally here!!!
Last night at the Expo, in a AA North quarterfinal, the Portland boys survived an upset bid from Windham. The Bulldogs were 21-point favorites but trailed by 1 after three. Windham got stayed close and had multiple opportunities to re-take the lead late, but Portland held on.
Kevin Rugabirwa led Portland with 15.
In other quarterfinal action, Yusuf Dakane had 28 as Lewiston cruised by Edward Little and finally beat an Eddies team that had already beaten them twice...Teigan Pelletier scored 23 as Oxford Hills cruised by Bangor...TA had 5 players in double figures as they crushed Massabesic.
There's a lot going on as we get ready for the real start of the chaos tomorrow, so let's run through them.
---
First, if you're a coach and you haven't submitted your players for All-State (or Region) consideration, make sure you do that. Let's say the deadline is tomorrow-ish. I'll try to run this on Sunday.
---
I've been chipping away at posting updated Media Guides that include the prelim games, but my computer's been making life difficult. B South is definitely done, as they kick things off and B North should be done by the time you read this.
---
I went through the boys regions and picked some upsets.
---
I'll be in Portland today for the boys B South quarterfinals and tomorrow for the B South girls and then I might jump up to Augusta for the A North boys. Come say hi!
As usual, I'll have LIVE stats of the games, which is perfect if you're stuck at work or you're in Bangor and want to keep tabs on a different location or you just want to look at it on your phone while you're at the Expo or if you're just a data nerd like me.
It should look something like this on the full version:

The website should have a mobile-friendly version with a link to the full version.
My goal for this is to eventually have it running at all 4 locations at once and then we'd have stuff like full player stats for the entire tournament. The app, if you're wondering, is this.
---
Imagine you're the Mount View. You just spent 2 1/2 hours on the bus and the other team comes out to this.
One of the best parts of Tourney Week is seeing some of the bands, especially some of the less-traditional ones like this and Messalonskee.
I'm just going to throw this out there as a suggestion. It's probably not something that can happen this year, but...full ska band. I'm just saying.
---
Jeff Goodman(!) has some thoughts on who should be the National Player of the Year.
---
For full Tournament coverage, especially Bangor, the Bangor Daily News has all sorts of stuff in the works.
And remember, NFHS has the streaming rights to the quarterfinals. WHOU will have the semifinals and Regionals.
The Tourney is here! Bring on the chaos. Bring on the upsets. Inject some game winners into my veins.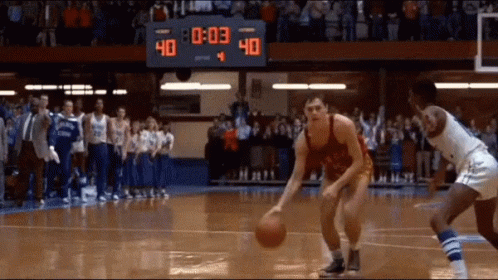 The 4/5 matchup is always a potentially close game and today's Game of the Day is no different.
But this is a strange one because as I dig, I'm not really sure what we're going to get.
On the one hand, we've got a Medomak Valley team that lost their entire starting lineup. But that's a basketball factory and they looked fine when they started the year 8-1. Then they struggled, as young teams do. They'd look great against Maranacook and then struggle against Leavitt.
Same thing with York. One night they'd blow out OOB and then lose to Poland.
This could be a blowout in either direction or it could go down to the final possession. I don't really know what to expect.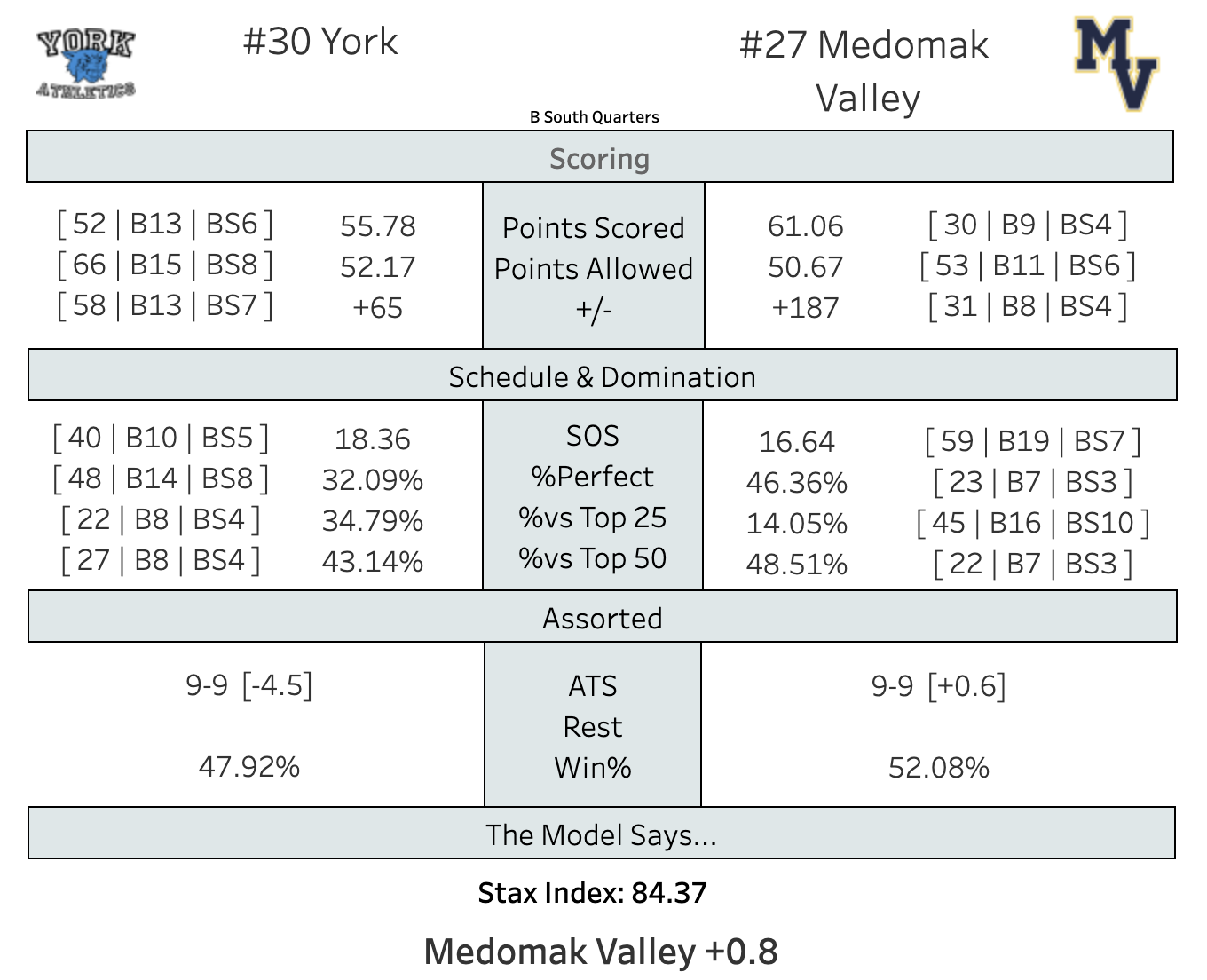 The rest of today's schedule is after the jump.