Stax En Fuego
The Stax Index remains undefeated.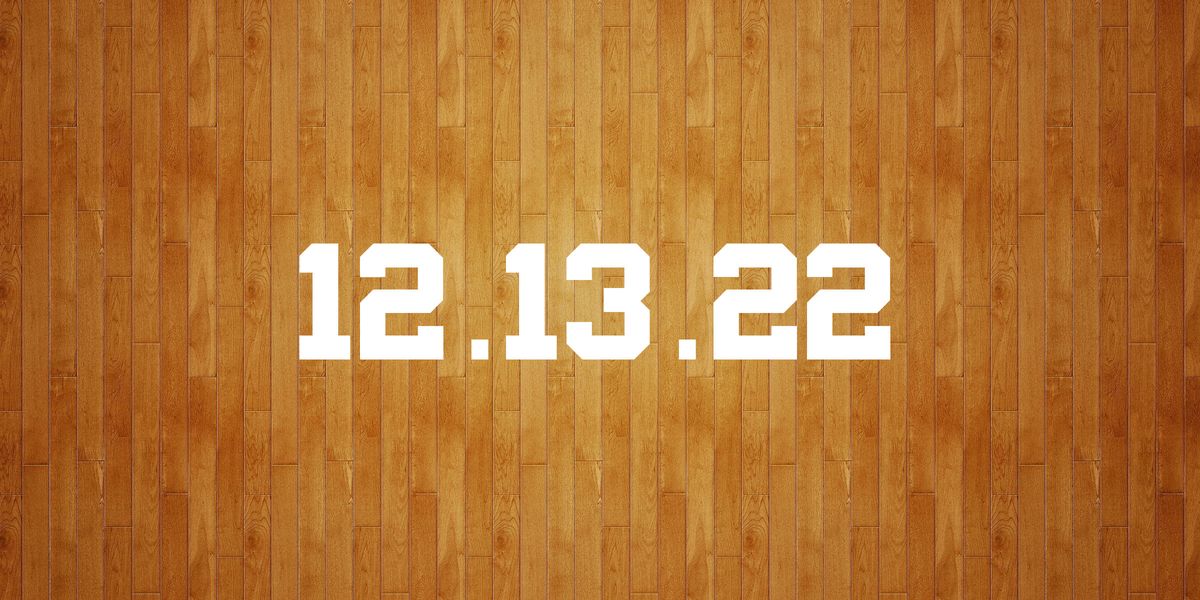 Once again, the Stax Index delivered.
On a light schedule without any obvious must watch games, the Stax Index found the good one.
Look, you can argue all day that the Forest Hills boys beating Valley 90-83 was a better game (which the Model had at Forest Hills by 5.6) or maybe the Forest Hills girls beating Valley in OT, but a 75-71 game in the County is a hell of a game and worth a drive. Is it worth that drive? Eh...maybe.
Also, did I watch the last 2 minutes of a parent's Facebook live stream to get the scores of the Forest Hills/Valley doubleheader? Absolutely.
But what that Machias win does is temporarily launch the Bulldogs to #1 in the Power Rankings for the first time ever. They very likely will not be there tomorrow, so bask in the sunlight, Machias alumni!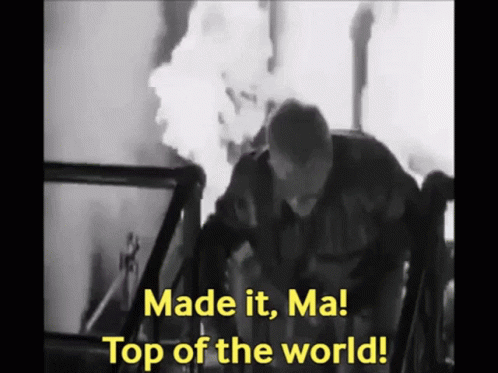 In other news, my first column for the Bangor Daily News came out yesterday and no one is mad at me, so it might be a failure.
(Can you believe the Bangor Daily News gave me a column?)
In it, I argue that the 5 class system is broken beyond repair and we should go back to the old 4 class system. The big reason being we don't have enough schools. Did you know that New York is moving to 6 classes? But also they have over 500 schools. We have maybe 130.
This system we have is stupid and borderline incompetent.

We're back in southern Maine where the Portland boys host Bonny Eagle at the Expo. Portland dropped their first game of the season by 9 to Lewiston and Bonny Eagle dropped Deering by 11. The Model is designed to not overreact to a single game (especially the first game) and is currently heavily weighted toward last year's Heal Points, so it doesn't know (or care) who graduated. It trusts that good programs stay good and bad programs stay bad.
Anyway, this could be a good one.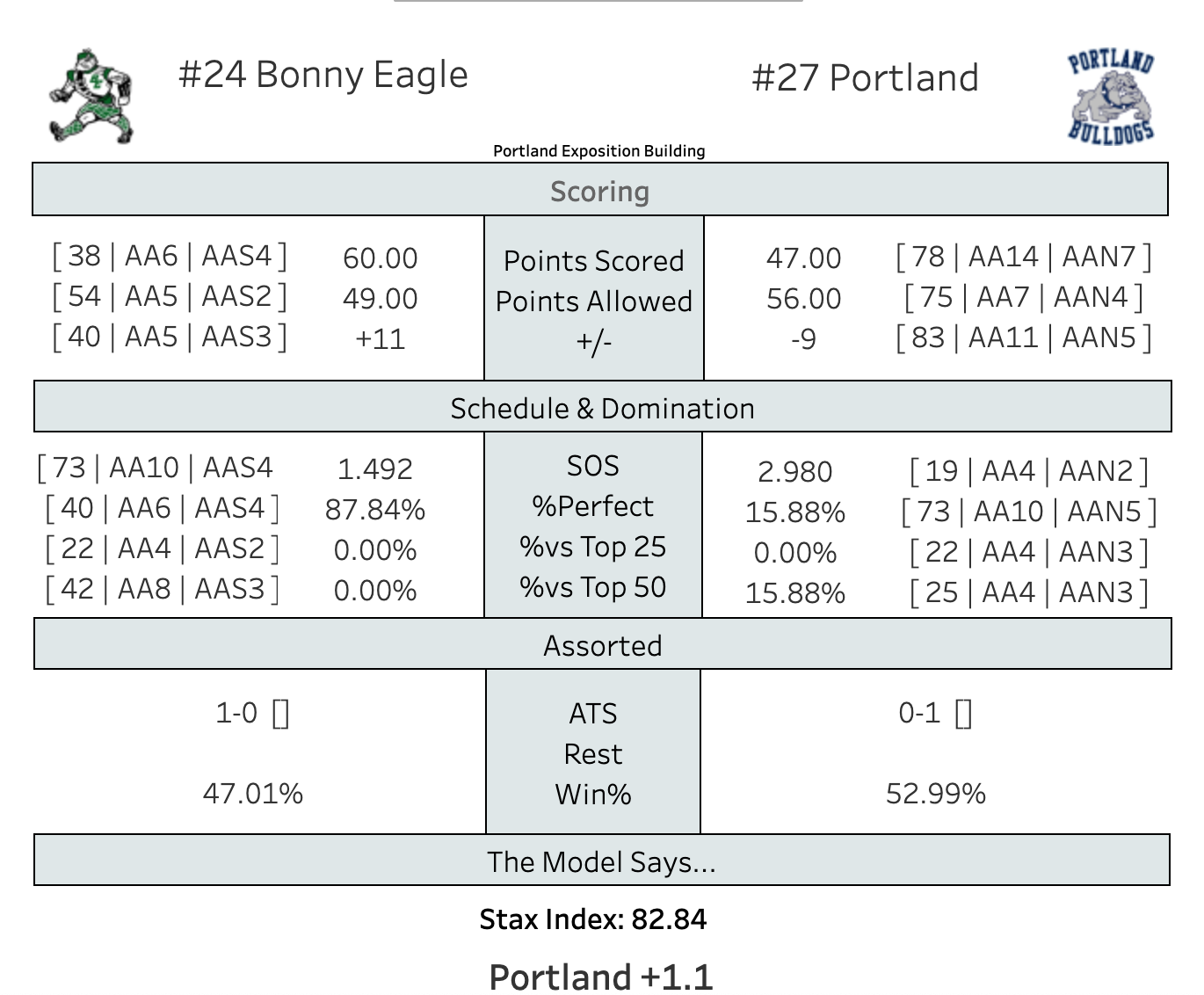 The rest of the Model's picks are after the jump.
Currently at 112-30 (78.9%)