Seven At One Blow!
The story of the day that slayed 7 giants.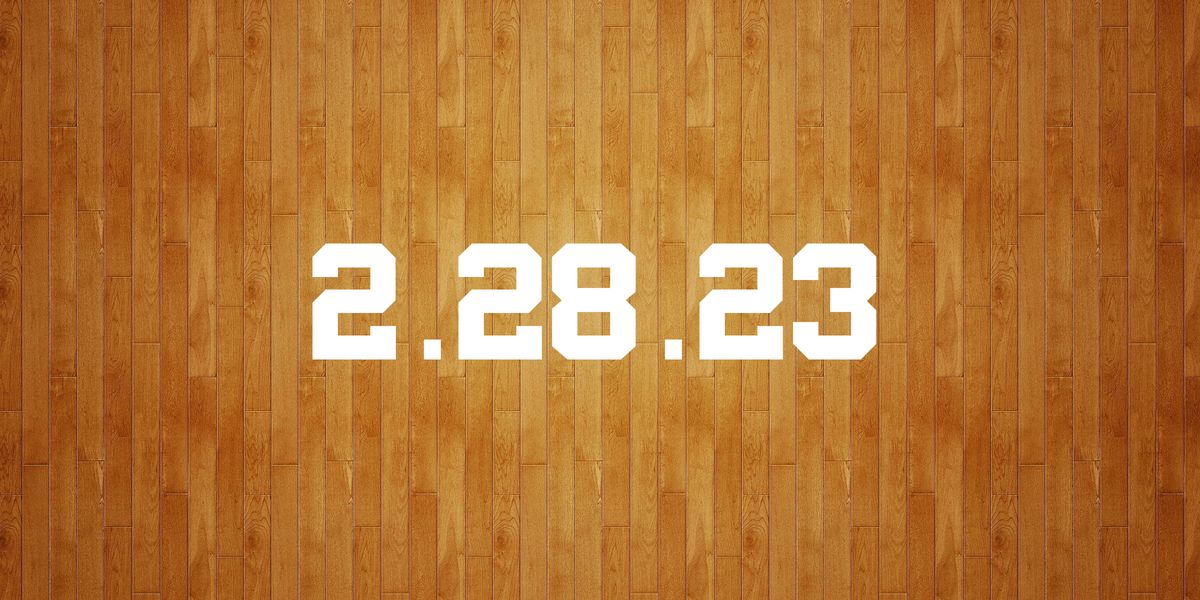 I was going to do this earlier, but then I slept for something like 12 hours and took a day off.
I have some stuff coming up this week for the title games, some clarification on the replay conundrum, and more. And then a bomb dropped this afternoon.
Things are going to be awfully different at Gardiner next year. Mike Gray is one of the best coaches in the state. He will be missed on the sideline, but I'm guessing he'll still spend the majority of Tourney Week at the Augusta Civic Center like always.
---
If Friday was the day of basketball-adjacent drama, then Saturday was the day of pure basketball chaos.
Because we lost 7 #1 seeds on Saturday.
Seven.
It was probably an indication of what was to come with the very first game of the day: the battle most people were waiting for in D North girls between Southern Aroostook and Wisdom.
But this time, the 1 seed would survive.
Others were not so lucky.
The first domino fell in Augusta as Seacoast Christian, just days after barely having enough players to finish their semifinal game against Forest Hills, used a big 3rd quarter and 37 points from Ellie Leech to knock of #1 Valley and reach their second straight Gold Ball game.
In Portland, we started with a AA thriller. A Sierra Carson steal and back-to-back Tristen Derenburg 3's gave Oxford Hills a win over Cheverus in double overtime. Carson had 29--24 of them in the 4th quarter and overtimes--to go with 9 rebounds and 5 assists.
Maddie Fitzpatrick had 28 and 17 for Cheverus. Emma Lizzotte had 15 and 16.
The Oxford Hills boys, however, weren't so lucky. After the previous day's fracas, the Vikings were short-handed and came out flat against Portland. They shot 2/11 in the first quarter. The Bulldogs slowly took command. Oxford Hills had no answer for Jeissey Khamis, who took over for long stretches. He had 18 points and a monster 21 rebounds. Portland held Teigan Pelletier to 8 points in a convincing 46-35 win.  
That's two.
In Girls B North, Old Town had been the favorite all year and with Oceanside losing the night before, was considered by many to be the overwhelming Gold Ball favorite. Only, when no one was looking, Ellsworth had snuck into the conversation. They entered the game as only a slight underdog and as I wrote in Saturday's newsletter, "This kind of looks like the Spruce/Oceanside game all over again, so don't be surprised if we have a Gold Ball game here without a 1 seed."
And that's what we have. Ellsworth came out swinging, survived the inevitable Old Town comeback, and closed it out on a 9-1 run. They face Spruce Mountain for the Gold Ball.
That's three.
It had been a looming question with the NYA girls of how far they could go after Angel Huntsman's season-ending injury and after OOB raced out to an 11-0 lead, it looked like that question had been answered. NYA rallied and forced overtime, but that's as far as they went. Elise MacNair (26 points) and the gulls were too much and NYA fell, 39-36.
That's four.  
Just like in the B North girls game, the underdog in the B North boys game came out swinging. Orono jumped out to a 18-6 lead after the first quarter and overcame 27 points from Chance Mercier to advance to their first title game since 1996.
That's five.
Of course, some of the 1 seeds survived. Charlie Houghton had 28 points and 12 rebounds as Dirigo kept their title defense alive...The Southern Aroostook boys hit 14 3-pointers as they rolled past Machias...Mason Desjardins dropped 27 on Valley...The Dexter girls overcame the stifling defense of Penobscot Valley.
And that takes us back to the hockey rink--the source of all our Friday drama--for the AA South Finals.
The Gorham girls got hit pretty hard by the injury bug this year, so a lot of people (like me) figured that, combined with their 9 losses on the season, would spell an early exit from the tournament. They were a large underdog to Thornton Academy. But, as the saying goes, no one remembered to tell the team.
The Golden Trojans went up early behind Addisen Sulikowski. They led for most of the first half and led by 4 mid-way through the 4th quarter. But Gorham didn't quit. They out-scored TA 13-6 the rest of the way to shock the heavy favorites. Ellie Gay had 20 to lead the Rams.
That's six.
And that brings us to the main event.
By this time, this Tweet of the end of the TA/Bonny Eagle game was well on the way to going viral after Bill Simmons re-tweeted it.
You might notice that my Twitter handle is in the original Tweet and oh my god the notifications. I had to silence it.
The South Portland student section had invited Bonny Eagle fans to join them under the classic rule that the enemy of my enemy is my friend. They were not subtle. There were multiple chants of "You Don't Belong Here!"
The game was close early. Both teams struggled to find offense, but in the 3rd quarter, SoPo found theirs. The Red Riots shot 64.7% in the second half (Ben Smith, Jaelen Jackson, and Jayden Kim went a combined 9/10) and Thornton Academy went 0/10 from 3.
Ball don't lie.
After all the drama of Friday, it was fitting that the two teams at the center of it saw their seasons end early and spare us the week of all the takes. Instead we'll just get some of the takes.
It's a shame that Bonny Eagle didn't get a shot at South Portland--they earned that opportunity and very nearly beat them on January 27th (that was one of Jaelen Jackson's buzzer-beaters).
But at least they didn't have to watch the team they rightfully beat cut down the nets. There's some small solace in that.
And that's seven.