Fight Club
More drama than you could hope for in AA. Plus upsets!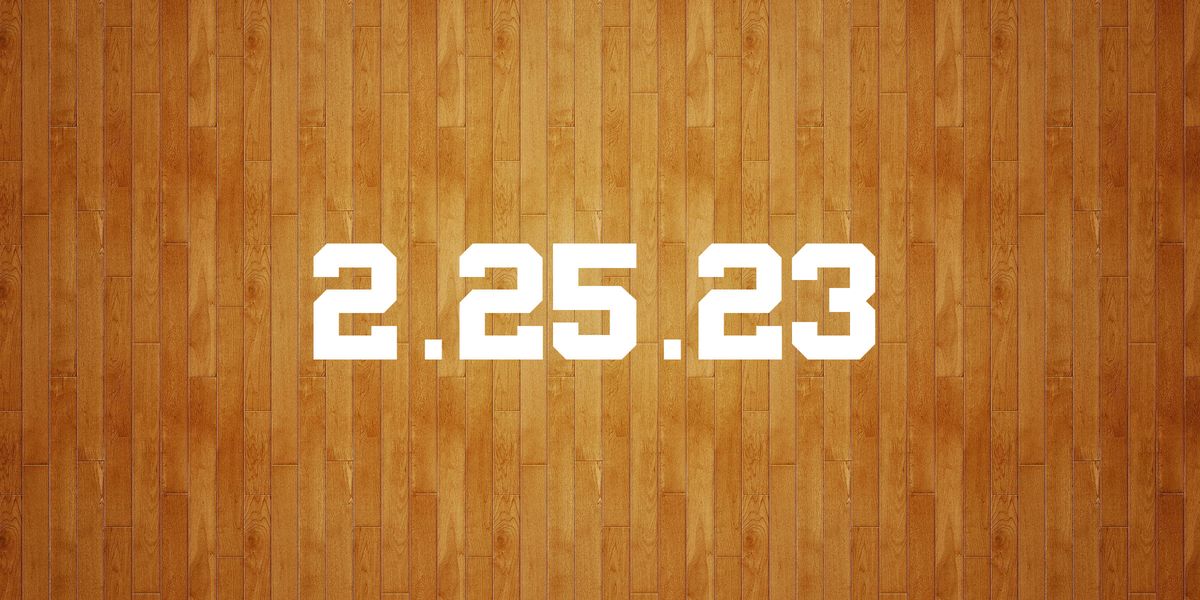 We're not supposed to talk about fight club, but we're going to talk about fight club.
The semifinal matchup between Oxford Hills and Cheverus was turning into a great duel between Teigan Pelletier and Silvano Ismail when it sort of went off the rails.
Ismail fouled out with 2 minutes left and Cheverus down three on a...creative sequence of calls...and then things started to get a little chippy.
Then things got a lot chippy.
The fight was not great, obviously, but in the moment it didn't occur to me the importance of the ejection. An ejected player player is automatically suspended for a game, which is a big problem for Oxford Hills.  
Immediately after the game, there was a huddle around the WHOU monitor court-side, as everyone wanted to see what happened. I had seen the initial scuffle from my perch in the hockey press box, but missed St. Onge getting flattened. Eventually it became our version of the Zapruder footage.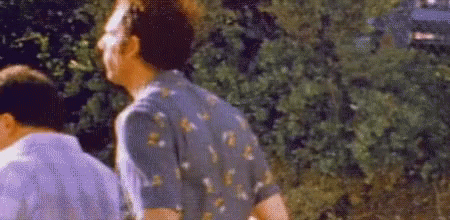 Once everything was sorted out, it became clear that the wrong player was ejected and that someone else had to be suspended, which left the MPA with two options: 1) they suspend the player who committed the unsportsmanlike act and let the ejection of the innocent party stand or 2) change the ejection.
So they brought back the official who made the call. He watched the footage and confirmed that the number was wrong.
In the end, they did the right thing.
But AA wasn't done!
Here's a shot of just the game winner.
Lee's got maybe the best angle I've seen for this.
You can see the light on the backboard go off in this still.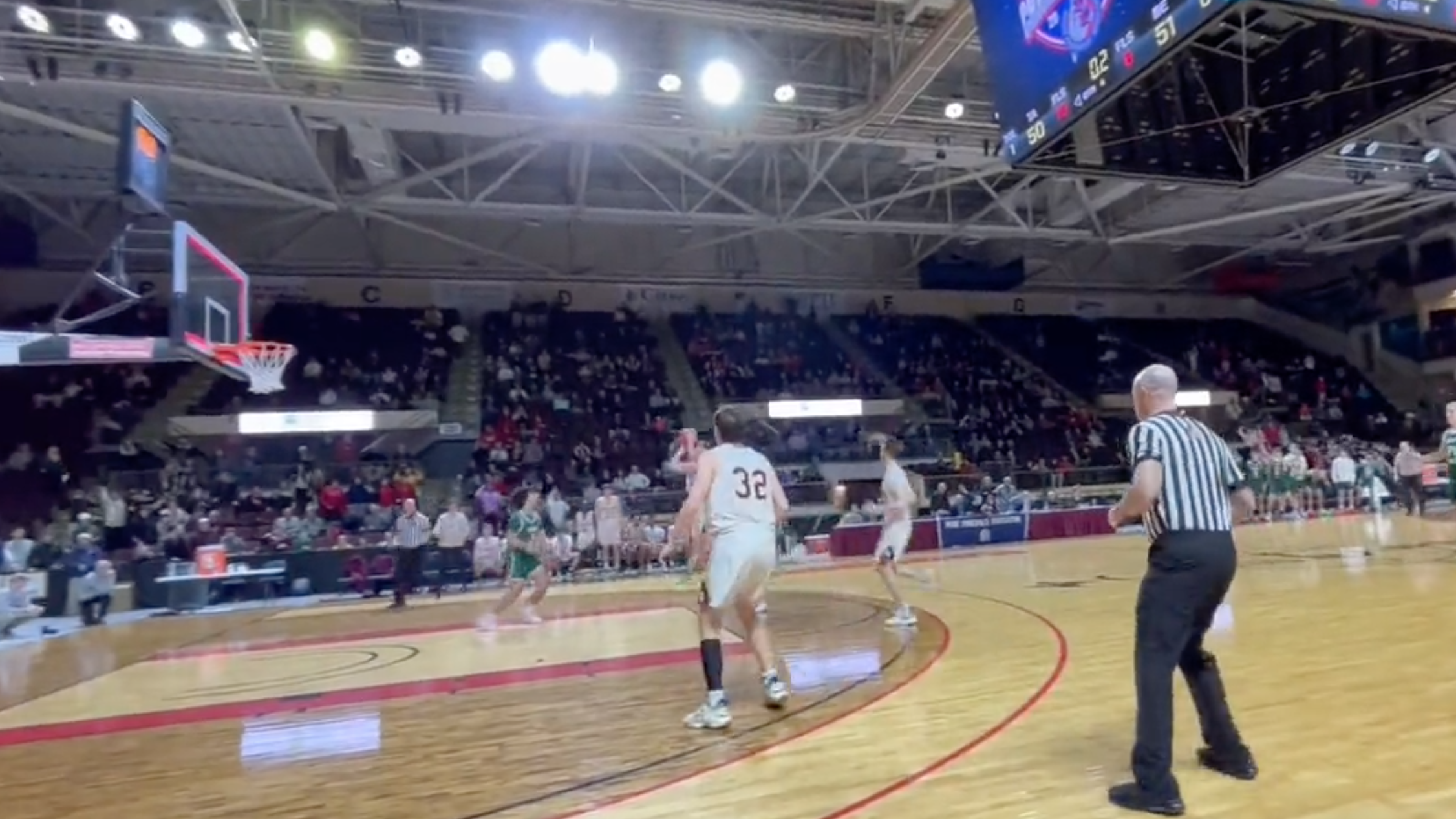 But you'll notice that the clock still reads 0.2. By rule, the light on the backboard takes precedent, should we be allowed to use replay, which we aren't.
And if that isn't enough, here's the first still where the clock reads zero and the ball is still on his fingertips.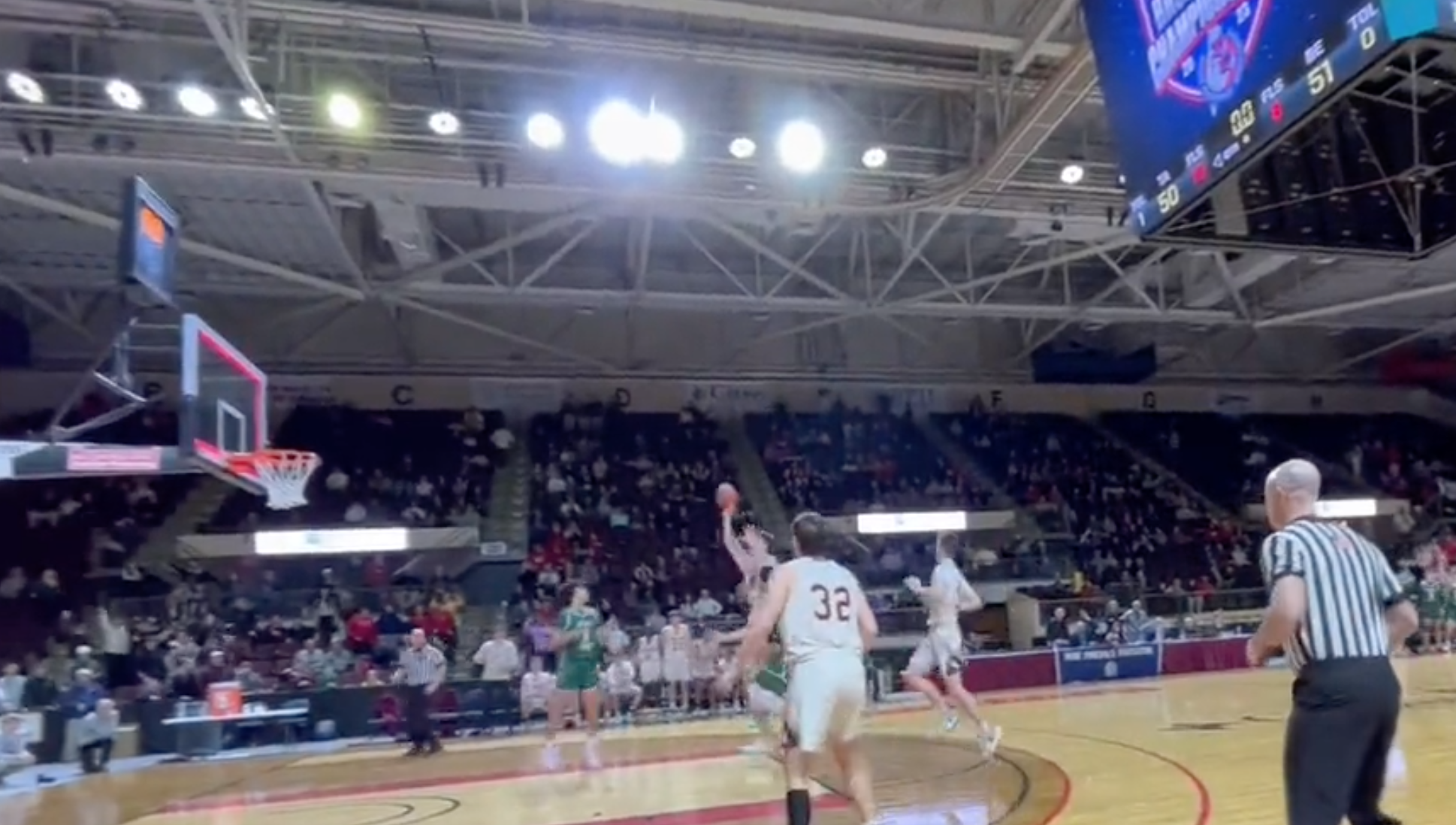 Here's another angle.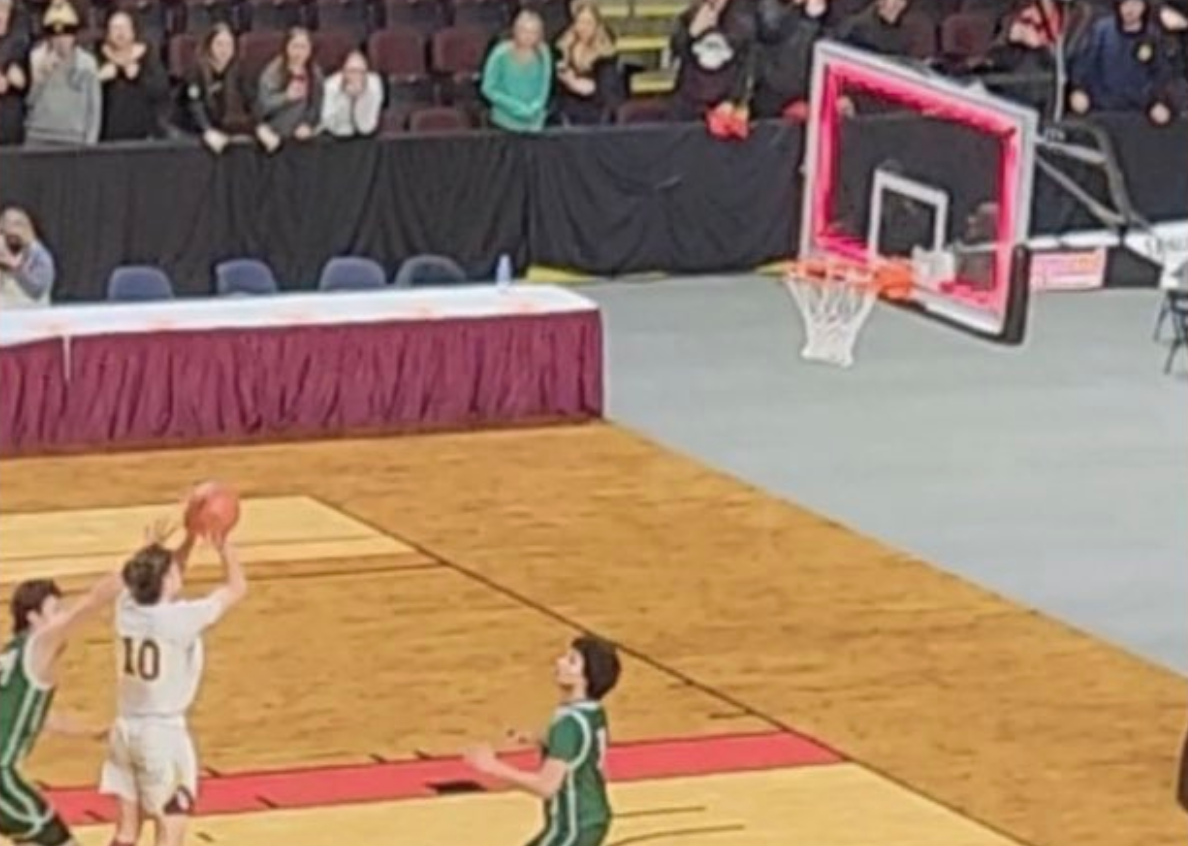 I think we all agree this basket shouldn't have counted and Bonny Eagle should be moving on (some hardcore TA fans might disagree), but the real question is: why could they use replay for one and not the other.
Well they could and they couldn't.
We can't use replay for this instance because by rule we can't. That was a NFHS rule, but recently they allowed states to implement it. Most just do it for a state game and some do it for a state game and a regional final, but you can't just pull up the streaming feed or the footage from someone's phone. It has to be adopted by the state first. And as good as WHOU's setup is, we would probably need a better one, at minimum a second camera.
So should they have used replay last night? No. It wasn't an option. Should we implement it for buzzer-beaters going forward? Absolutely.
I'm going to try to get some more clarification on this (I have a few questions I couldn't find answers to) and it's looking like that might take the form of a BDN column.
As to why they were able to use replay on the ejection and not the buzzer-beater? Well, I think I know the answer to that, but there's some stuff I'm not sure of.
I'll be in Portland today looking for answers.
Stay tuned!
---
At the Expo, the Spruce Mountain girls knocked off Oceanside, ending their 53-game winning streak.
Spruce was certainly an underdog, but probably not the underdog a lot of people thought they were. The Model had Oceanside as 3 point favorites, which is roughly the same advantage you'd get from playing at home, which is to say this isn't a shock. Spruce Mountain is really good!
For all the talk of Spruce Mountain's MVC schedule not preparing them for the tournament, it's worth noting that Oceanside played arguably the easiest schedule in all of Class B.
---
On that note, there's been a lot of talk this week of doing some pretty interesting things with scheduling going forward to address things like this, both from the usual parties and places you might not expect.
So that's something to keep an eye on this off-season.
---
Not to be out-done, there was free throw drama in the Brunswick/GNG game, as the officials let the wrong player shoot a free throw. They did catch it before play resumed, and since that is a correctable error, they were able to fix it.
The Brunswick girls won. They'll play for their first Gold Ball against...
Lawrence.
The Bulldogs came out red-hot from the field and raced out to a 19-12 first quarter lead behind 12 points from Hope Bouchard. They extended the lead out to 13 in the second quarter. The crowd kept waiting for Gardiner to make their run, but Lawrence had an answer. They gave Lizzy Gruber enough trouble to slow her down. She had 26 & 17, but shot only 10/21 from the floor. Maybe more importantly, they had an answer for Taylor Takatsu, who killed them in the second regular season game.
But probably the most important work they did was at the free throw line. They made 25 of 30 free throws, a crucial rate as Gardiner got it to within 8 with 4:30 to go, but could only get within 6. Miss 4 or 5 of those free throws and we're talking about a different ball game. Bouchard was 12 of 14 from the line by herself.
Then the Brewer Buzzsaw ended the night. Brewer avenged their only loss of the season by blowing the doors off Skowhegan. They led 20-6 after 1 on their way to a 70-33 win that featured 5 minutes of JV action. Brady Saunders had 26.
They'll meet Falmouth in the final, as the Navigators beat Marshwood 40-31.
---
Lost in all this drama is Yarmouth nearly pulling off an epic rally against Oceanside in B South boys, the Dirigo boys outlasting Mt. Abram (Charlie Houghton had 27), Penobscot Valley putting the clamps on Anna Oliver and Hodgdon, the Dexter girls rallying to beat Central, and more.
Whew.
---
Earlier in the day, the C South girls put on a show in their semifinals, as Elise MacNair was too much for Kents Hill and I was sad to leave the NYA/Hall-Dale game early, because there was a lot going on.
First, NYA's band was awesome.
They paired the Clash with the Fresh Prince at halftime and I was fully expecting to hear either Neutral Milk Hotel or Wet Leg and honestly both.
Plus:
A LOT going on in C South girls.
NYA will face OOB today in what should be a very good game. Someone send updates of the NYA band's playlist, please and thank you.
Because I'm following the drama down to Portland
But that isn't the Game of the Day.

The Old Town girls have long been the favorite in B North, but Ellsworth has been inching up on them. They tied the record for 3s in a game in their quarterfinal win and followed that up with a blowout of Caribou in the semifinals.
They're all the way up to 6th in the Power Rankings, one spot behind Old Town.
This kind of looks like the Spruce/Oceanside game all over again, so don't be surprised if we have a Gold Ball game here without a 1 seed.
They met once this year, with Old Town winning on their home floor by 2. Back in December.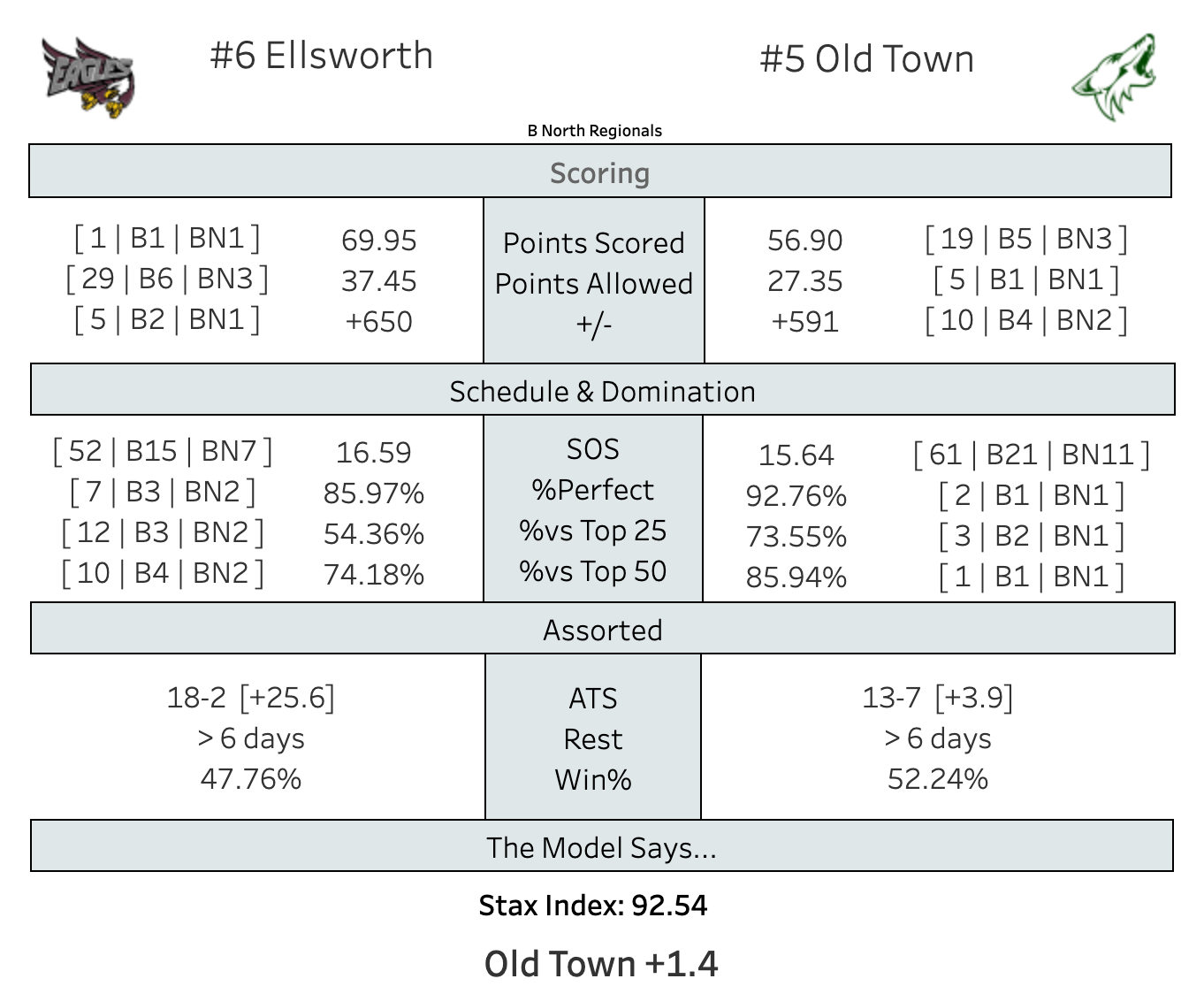 The rest of today's games are after the jump.