Regional Final Friday
It's a super-sized Friday and there's oh so many great games.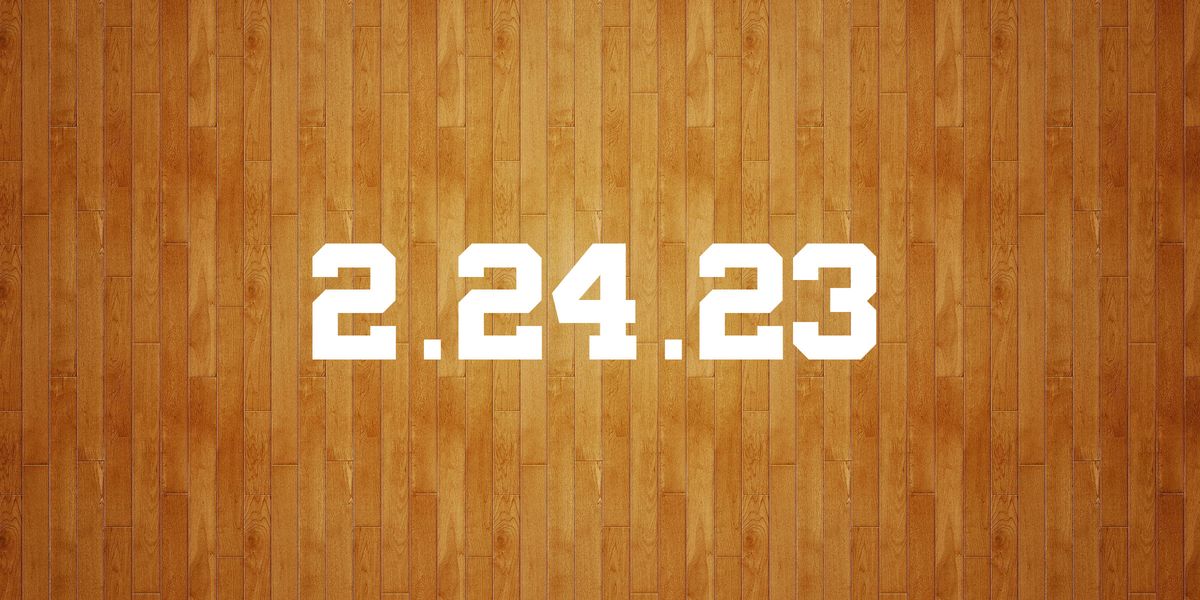 Hopefully you're able to dig yourself out of this storm in time to get to today's set of games.
I wrote yesterday about Wednesday's games, so check that out if you haven't already.
---
We've got a super-sized Friday, thanks to the snowstorm, and man there are a lot of options.
Today's schedule is intense and 18 games deep.

This is from Jay Baines' essential brackets.
Do you go to Bangor for C North? Or do you go to Augusta, take in the C South semifinals and then go get dinner and come back for A North? Or do you go to Portland and make the choice between the Regional Finals at the Expo or the AA semifinals?
Or do you really gamble and try to hit the early Augusta games and see if you can get to Portland by 2pm? Choices, choices, choices.
As I'm writing this, I still don't know where I'm going, other than the A North Finals in Augusta tonight.  
But wherever it is, I'll have live stats.
I've also uploaded the Game Reports for every game I've done so far. They're behind the paywall below the LIVE Stats and are downloadable PDF files that have box scores and shot charts for every player, plus breaks down shooting by quarter.
Here, for example, is Brewer's record-breaking shooting night.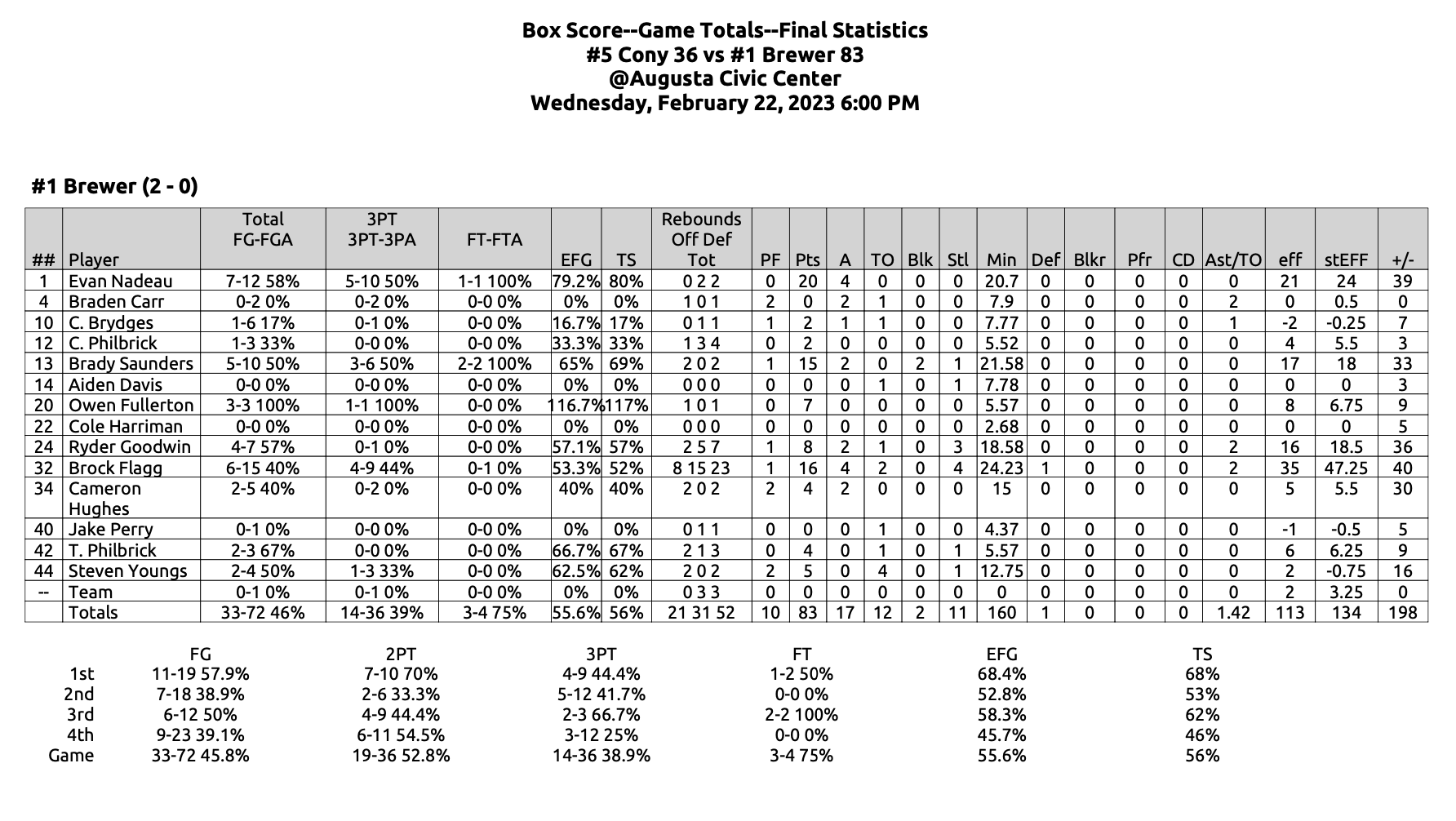 ---
Only two days left and all the 1 seeds are still alive.
Anyone remember the last time that happened?
Seriously, anyone? Because I don't. Put it in the comments if you do.

The AA playoffs don't really start until the semifinals. The girls started Wednesday and the boys kick off today at the Cross Insurance Arena.
There's no bad matchup here, but the Stax Index says this is the best of the bunch.
Oxford Hills is the 1 seed in AA North, but they aren't the favorite, partly because the Model sees Cheverus as a tougher semifinal opponent than Portland has with Lewiston, but not by much.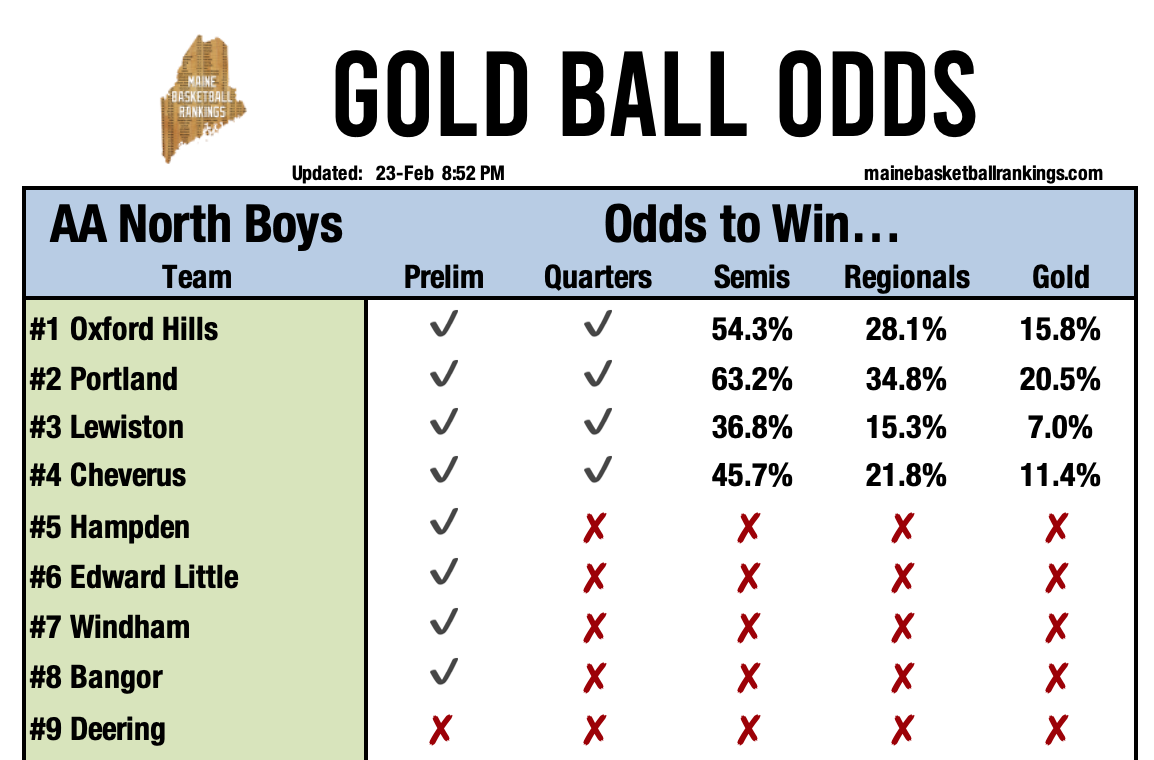 This is very close. People get hung up on favorites sometimes and the topline numbers. These 4 teams are all very good. They could all win this region. This is about as close of a semifinal breakdown as you could hope for.
WHOU will have the streaming of this one (and every game until the State games).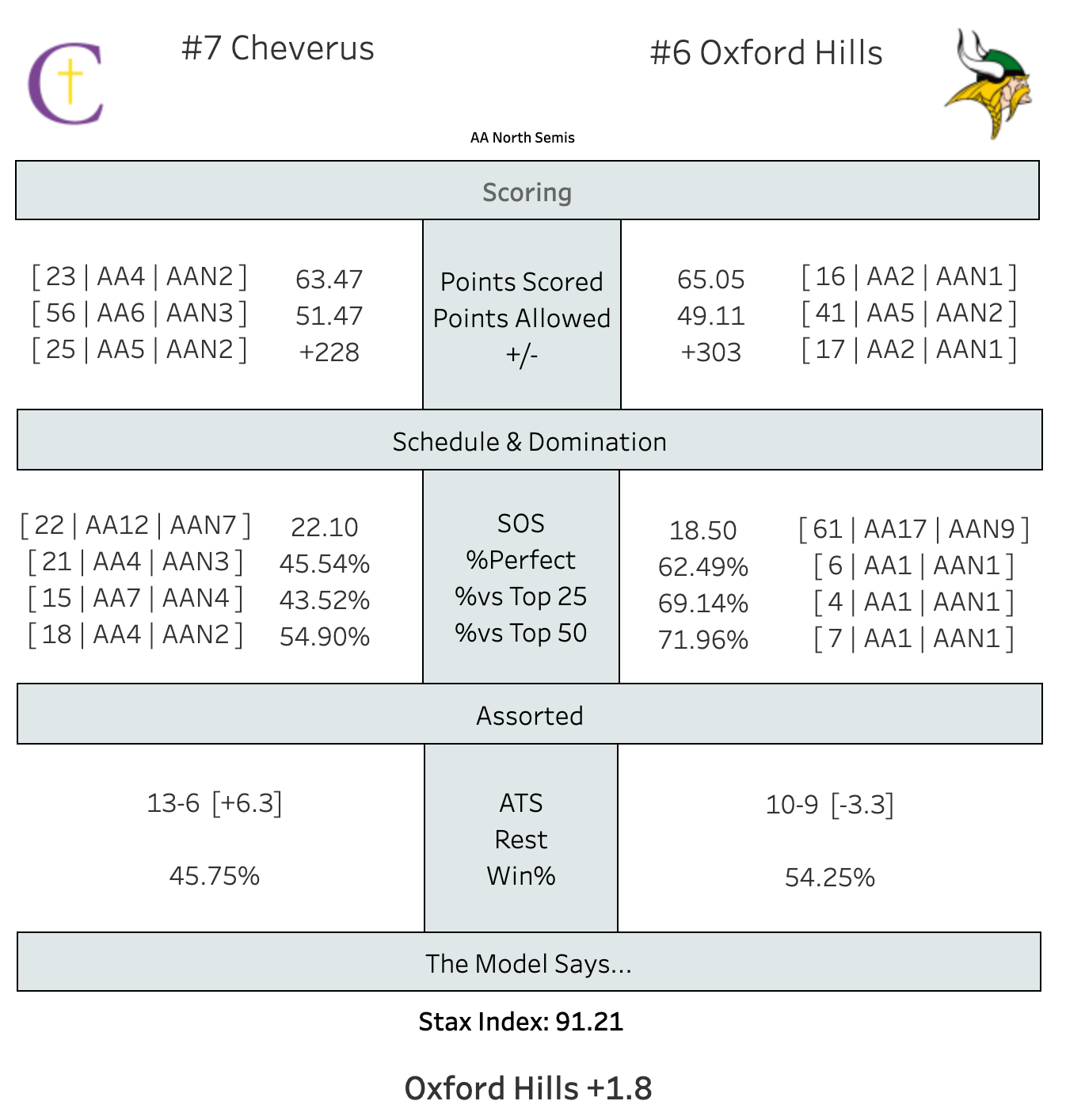 The rest of today's games are after the jump.