Snow Day (Rest Day)
The Brewer Buzzsaw shows up in Augusta, Dunk Technicals are back, Chance Mercier is a bucket, and more.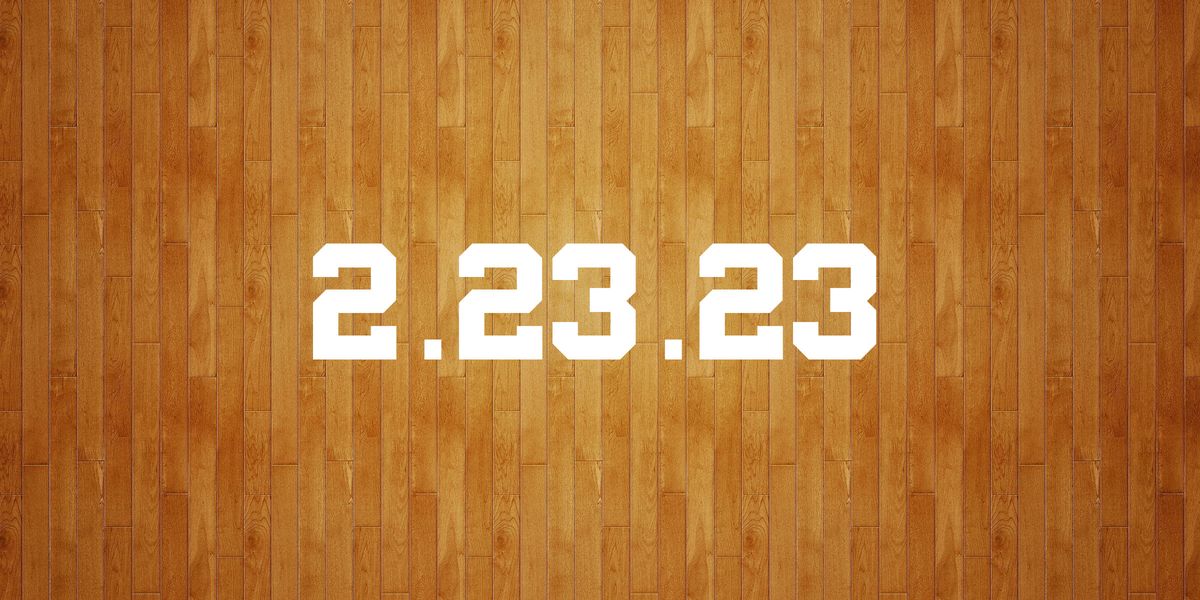 Priority one, before you read anything else, is to make sure you go cancel your NFHS subscription. You don't need that anymore.
We'll wait.
Ok. WHOU is here for you the rest of the way (until we get to the State games). It's going to be like when your grandma traded in her old TV with rabbit ears for a HD model.
All-State Consideration
I was hoping to have the All-State teams out today, but in looking at the list of players submitted (or, more accurately, not submitted), I'm going to keep it open a little longer.
A total of 34 schools have submitted at least 1 player.
Submit your players! It's easy!
If they don't get submitted, they aren't making the list. I don't care if they're the Gatorade POY.
---
To the games
I skipped the first 2 games at the ACC yesterday, but got there just in time to meet some mascots.
That, of course, is the Greenville mascot (and also Forest Hills, I guess). I'm not sure if the mascot has a name or is the "Laker".
I got there for the end of the Greenville/Valley game (Valley won) and just in time for a Forest Hills/Seacoast Christian boys/girls doubleheader.
The Seacoast girls only have 6 players on their roster, so when Breckyn Winship picked up her 3rd foul with 4 minutes left in the first half, the Guardians had little choice but to keep her in. Then, in the final play of the half, Ellie Odess picked up her 3rd foul and we were officially on "finish with 4 players" watch.
Early in the 3rd, Bri Cluff picked up her 3rd foul.
But that wasn't enough for the Forest Hills fans.  
After Cluff's 3rd, it was 10-5 and they had only gotten louder.
With 2:40 left in the 3rd, Winship picked up her 4th. Then Cluff picked up her 4th and a couple minutes later got a pretty questionable charge call.
Meanwhile, Seacoast is clinging to small lead with 3 players on the floor who aren't exactly playing aggressive defense and the Forest Hills fans are getting louder by the minute.
Cluff fouled out with a minute left, leaving Seacoast with 5 players and a 4 point lead. But Forest Hills was unable to take advantage and the Guardians survived.
Then came the boys game, with the same Forest Hills crowd, angry about the officiating injustice. But then something happened you don't see all that often: Mason Desjardins silenced his own fans.
Because Desjardins went OFF, scoring 15 points in the first quarter and essentially doing whatever he wanted. He finished with 33 points, 6 rebounds, 6 assists, and 4 steals as the Tigers blew out Seacoast Christian. Honestly, if he had wanted to go for a 50-10-10 triple-double, he probably could have.
Speaking of scoring outbursts, over in Bangor, Chance Mercier went off and Ellworth needed every bit of it to beat Old Town.
Meanwhile, down at the Expo, the A South semis went chalk.
At the Cross Insurance Arena, the Cheverus girls beat Bangor and Oxford Hills took care of Hampden. That'll set up a pretty compelling AA North final between the Stags and the Vikings.
In AA South, the Gorham girls were a seeding underdog, but the Model had them favored by 2.7.
Hey look at that.
They'll face Thornton Academy in the Regional Final.
Back in Bangor, Grace Jaffray's 24 led Ellsworth in a slight upset over Caribou. They tied the record with 11 3's. The Southern Aroostook boys and girls won, as did the Wisdom girls, which means we're getting the Southern Aroostook/Wisdom girls Regional Final a lot of people were hoping for.
Let's go back to Augusta for the A North semis.
The Lawrence girls, led by Hope Bouchard, came out swinging. They drilled 7 3's in the first half en route to a 10 point lead. Then they followed that up with a 23-8 3rd to put it away. They ended with 10 3's (1 short of the record) and probably break that pretty easily if the game was closer. Bouchard went 5-7 all by herself.
In the second game, the Nokomis girls came out with a game plan to make anyone other than Lizzy Gruber beat them and for a while, it was working. It also helped that they came out shooting 63% from the floor. But they couldn't maintain that shooting and they couldn't contain Gruber and Gardiner slowly took back the game. The Tigers went on a 5-0 run to close the half up 5. But Cam King and the Warriors wouldn't go away. Gardiner got it to 9 and Nokomis answered. Then they got it to 10 and King fueled a 7-0 run. Gardiner called time. And then they did what you have to do if you have title aspirations: the shut the door on Nokomis with an 11-2 run.
Gruber finished with 27 points, 15 rebounds, and 5 blocks.
The Skowhegan River Hawks were a popular preseason pick to win A North, but an 0-3 start put an end to that talk. Last night might have reminded a lot of people why they were such a trendy pick. Messalonskee led 1-0 and a Kyle LePage bucket put Skowhegan up for good. The River Hawks kept the game at a modest 4-8 point lead for a while before the wheels fell off for Messo. Skowhegan went on a 15-0 run in the fourth to blow the doors off the ACC, punctuated by this Adam Savage dunk.
Savage got a technical for this one. I can see it, but I don't like it. There was a player underneath him! But also he did add a little extra.
Skowhegan will face the team they undoubtedly wanted in the final as the Brewer Buzzsaw re-emerged against Cony.
Brock Flagg was an absolute Monster for the Witches. They raced out to a 21-5 over a stunned Cony. It was 35-14 before Brady Saunders, one of the contenders for Mr. Basketball, took his second shot!
Flagg put up a huge first half: 16 points, 14 rebounds, 3 assists, and 3 steals.
The rout was on.
Late in the 3rd, the Brewer bench realized they were 1 3-pointer from the record for 3's in a game, so the starters went back in, hit a couple 3's (Brady Saunders with the record-breaking make), and promptly sat back down. As they should have.
A lot of these records for 3's are going to get broken over the next couple of years. We all know this. That Brewer record might last 3 years. Maybe. So I say, go for it. Get your name in the record books while you can. I don't buy into the argument that they shouldn't do it in a blowout. They earned that. Cony is a really, really good team capable of stopping them. But they couldn't. Brewer was just that good last night.
---
In college ball, the Cheat Code called GAME.
---
Huge finish to this game in Michigan (I think).
---
I'll have another update tomorrow looking ahead at Friday's action.
In the meantime, the Model's picks for tonight's NBA action are after the jump.
Model is 79-52 ATS (60.3%), by the way.