Friday the 13th
The MPA wants to murder AA, Thornton Academy guts the race for 1, and Brewer claims another victim.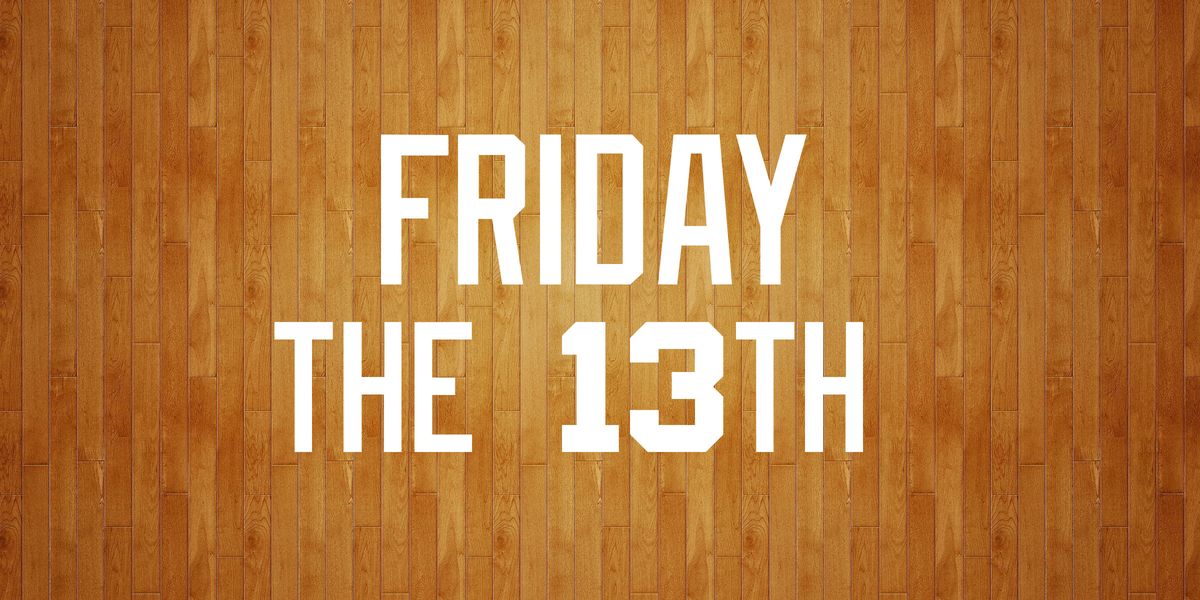 Our lead story today, if you haven't already heard, is that the MPA is coming for Class AA, Jason Voorhees style.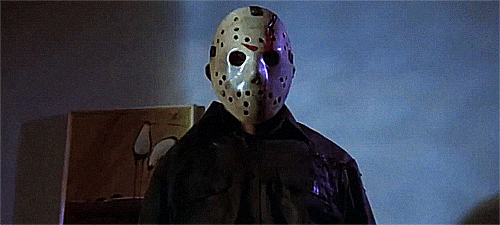 The Basketball Committee's new, approved(!), classification plan (reported first by yours truly) does away with the broken 5-class system and replaces it with a 4-class system with a twist.
There's a lot to like about this plan and it could also use some work. This still has to get through the Classification Committee, but it's a very encouraging sign.
---
In the Game of the Day, the Thornton Academy girls had 3 players in double figures as they beat Gorham, 50-45. TA stays unbeaten.
This shouldn't change much in the tourney odds, other than locking up that 1-seed for Thornton Academy (barring some unforeseen collapse), as they were 95.6% to be the 1 before the game.
Elsewhere, in a schedule with a surprising number of cancellations....
The Messalonskee boys outlasted Cony in a double-overtime thriller. That's 2 wins in a row for a Messo team in a battle for the final playoff spots in A North...Brewer kept rolling, this time past Nokomis, and they re-claim the top spot in the Power Rankings....Trevor Gerrish led Brunswick past Kennebunk...Megyn Mertens put up 18/9 for Wells...
We've got more cancelations today, so let's cross our fingers, shall we?

We've been in AA a lot lately, but since this seems to be their last go-round, maybe it's fitting. Then again, #2 vs #3 is always going to be the Game of the Day.
Tournament Odds for today aren't done yet (they take forever and it's been a busy morning), but there wasn't any action in AA boys last night, so these numbers should be close, if not exactly right.
Looking at the Heal Points, Lewiston is currently atop boys AA North, but the Model's Tournament Odds currently have them as the likely 3 seed.
Portland is a strong favorite for the 1, earning it in 72% of simulations, with Oxford Hills and Lewiston splitting the rest. That win over Thornton Academy the other night certainly helped. The Bulldogs have played a tougher schedule and they also have a tougher remaining schedule, which means they're going to have a lot more opportunities to pick up Heal Points.
The Vikings, who really needed that Lewiston win, have a tough stretch ahead. After tonight, they go on the road to #7 Cheverus. If they can get both of those games, they'll get back in the conversation for the 1 and, at minimum, put themselves in a position to control the 2 seed.
If we take the Power Rankings as a guide, it looks like you really want at least the 2 seed in AA North. A 3/6 game with Hampden or Edward Little looks a lot riskier than Deering/Bangor/Windham.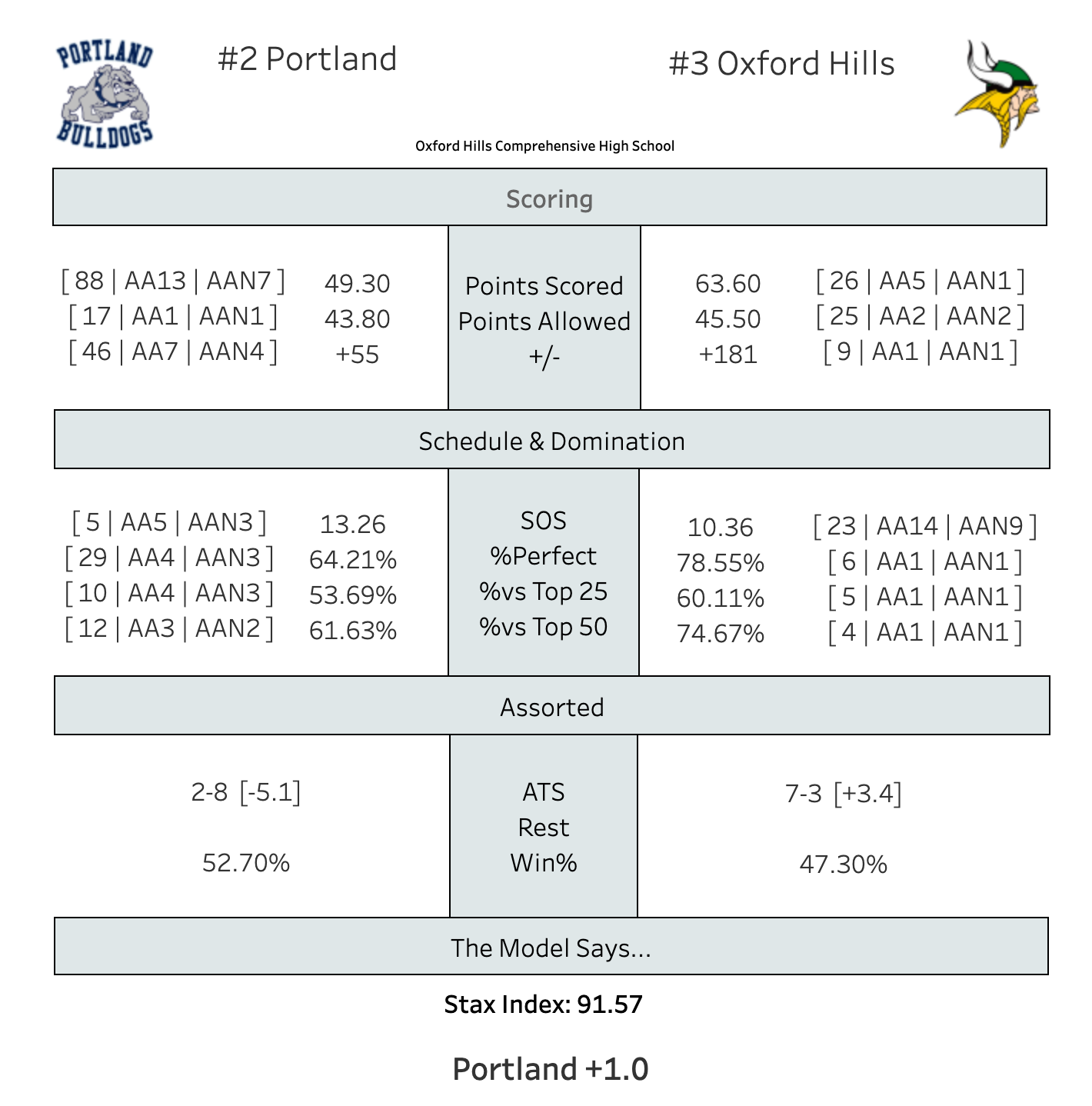 The rest of today's schedule is after the jump.