Ellsworth, King of the North?
Do we already know the 1 seed in Boys B North?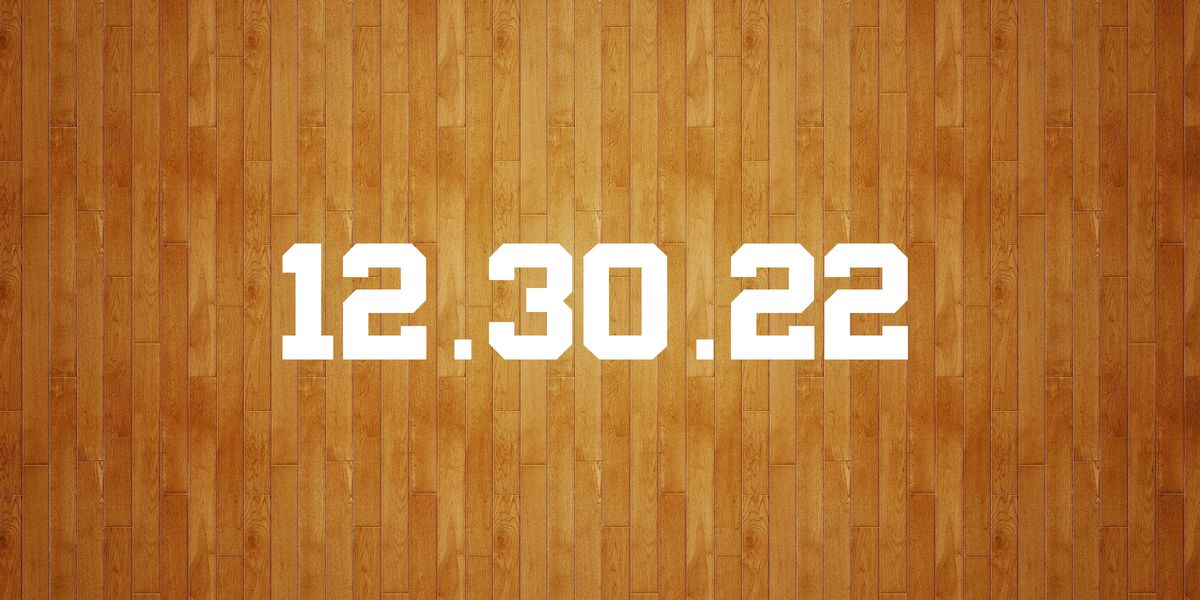 In front of a packed crowd, Ellsworth jumped out to a 21-6 lead after receiving their championship rings as last year's B North champions. Orono battled back, getting the game to single digits, but Ellsworth was too much. They move to 6-0 and have a stranglehold on the annually deep and loaded B North. How much of a stranglehold? They are now projected to earn the 1 seed 98.6% of the time. They haven't quite clinched yet, but if you're an Ellsworth fan, it's probably safe to make tourney plans.
We're starting to get a sense of the B North playoff picture.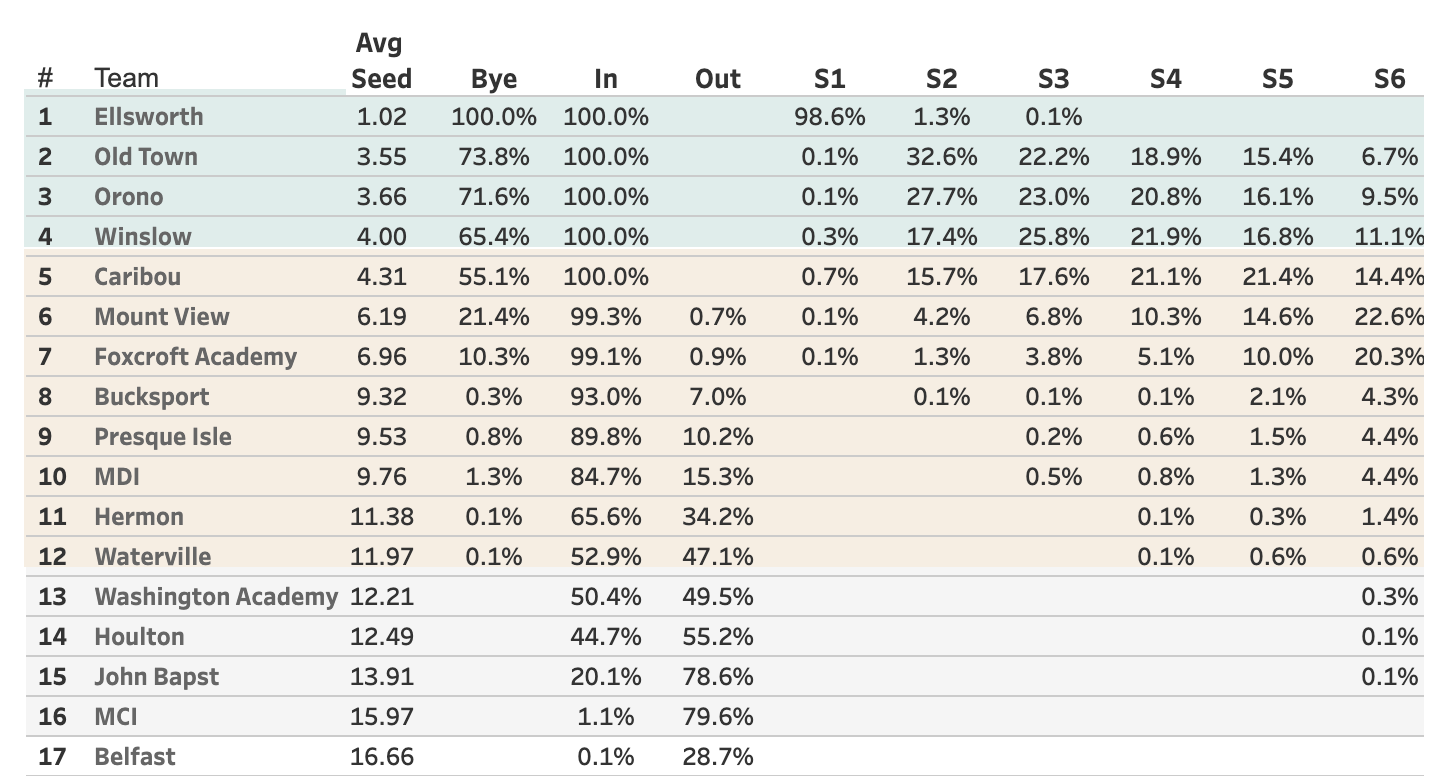 ---
The Tourney Odds are now a feature for Varsity members. They take about 2 1/2 hours to run every day. They're worth it.
---
A note from yesterday that came in right after I hit "publish": the Carrabec boys beat Winthrop Wednesday, 49-42. For the last couple of years, it's always noteworthy when Winthrop loses, but this one is especially noteworthy. According to Drew Ferrari, this was the first Carrabec win over Winthrop in school history--a drought of at least 35 years. Congratulations to the Cobras, who also happen to own one of the best logos in the state.
Elsewhere, we had some issues in Bangor...
In Girls B South, Maranacook beat Leavitt 34-31 to move into first place, according to the actual Heal Points. I think I'm going to start calling them "Classic Heal Points" instead of "Accurate Heal Points" because some idiot is going to find a typo and give me hell. But they are infinitely more accurate than the MPA's version. And it loads faster, too!
If you haven't already, check out the Bangor Daily News Sports Show, with Adam Robinson and Larry Mahoney. This week they break down the basketball landscape in each class. I haven't watched this yet, but the last one I watched was good enough to make this a blind recommendation.
We've got some good games on today's schedule. The Mount View boys, who spent 260 miles on the bus to beat Washington Academy yesterday, will turn around and put another 70 miles on those tires to play Medomak Valley. That's a lot, especially for the bus driver. To put it in context for people in southern Maine, that's almost 3 round-trip visits to the Augusta Civic Center, which everyone in Portland knows is basically the Lewis & Clark Expedition.
That was nearly the Game of the Day, but for that, we have to go a little further south.

When last we saw the Dirigo boys, Charlie Houghton (playoff hero) was joining the 1,000 point club.
Actually, when last we saw them, they were supposed to be right here playing this game, but it got snowed out. The projection has moved a little bit, but the story is still Houghton vs. Jace Bessey.
Dirigo can SCORE...but they haven't yet played a team in the Top 50.
Spruce's defense has been suffocating so far, but their highest ranked opponent has been #43 Monmouth.
Looking ahead, the Phoenix are currently in the pole position for the top seed in B South and Dirigo is trying to solidify their bye in C South, so there's a lot of playoff implications on the line for both teams.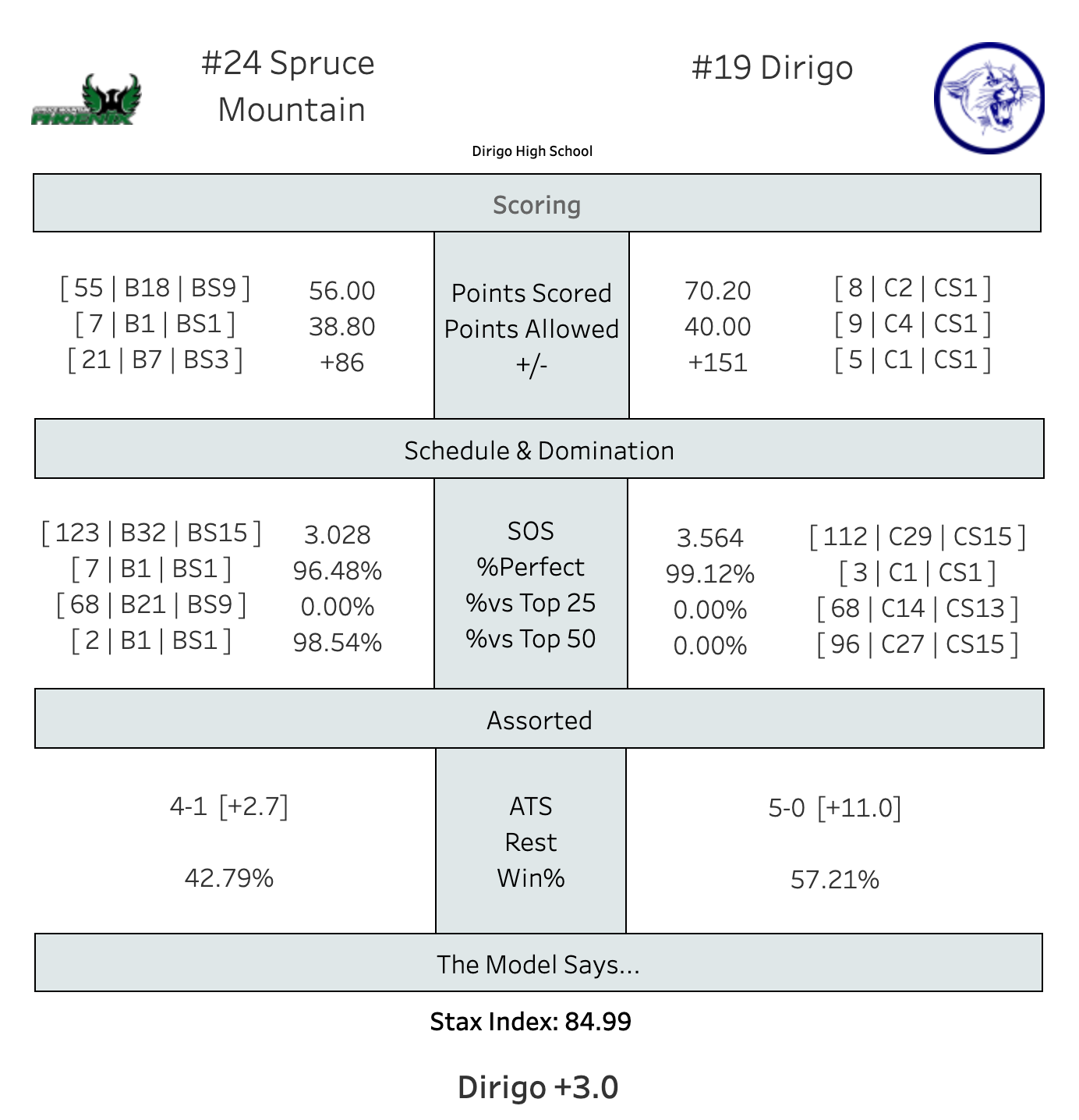 The line was Dirigo +1.1 when this was supposed to happen, if you're wondering.
As always, the rest of today's schedule is after the jump.
Boys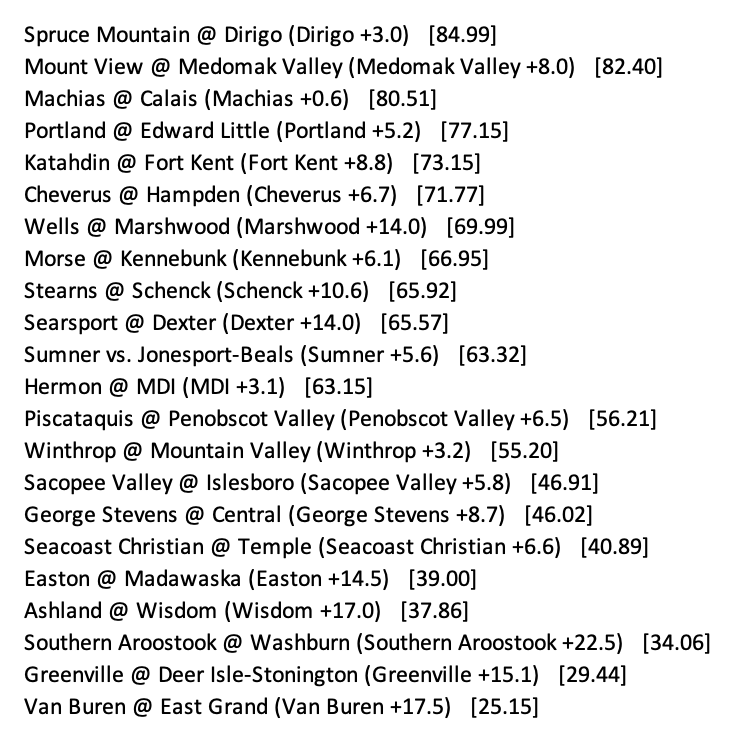 Girls