27 Games
Gorham wins a thriller, a Cheverus rally falls short, GNG has a walking bucket, and there's a battle for the bye in C North.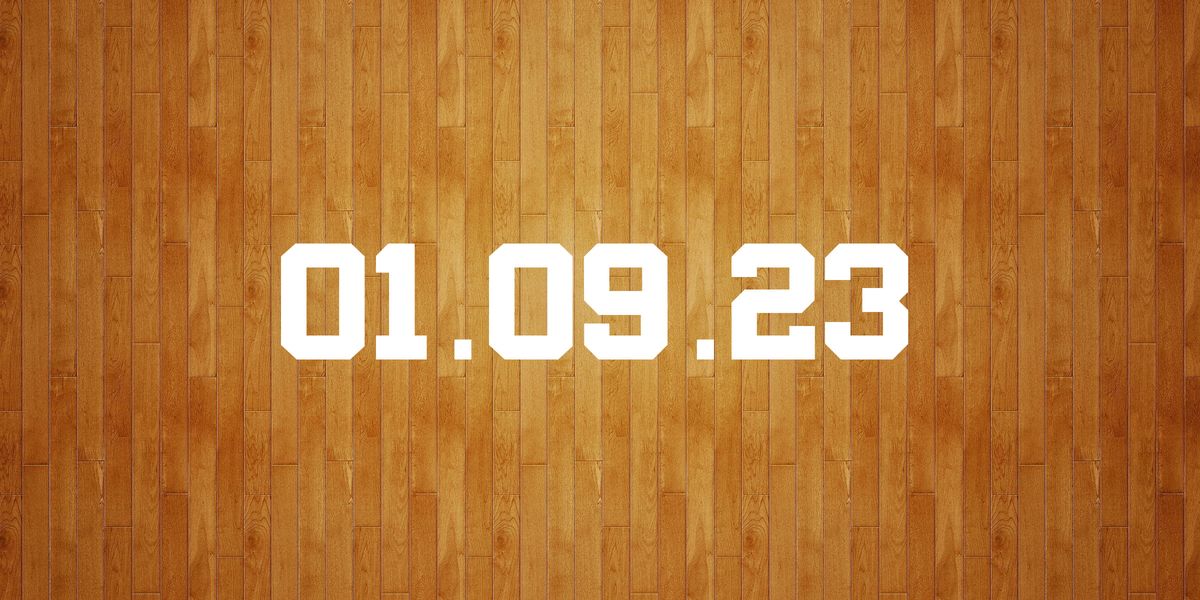 The minute I titled Saturday's update "99 Games", I knew I was guaranteeing something would happen to the schedule and sure enough it did. The "Game of the Day" had the wrong date in the calendar, so there were actually 98 games, which is still a lot! It's still a really busy day! But it's not quite as cool.
Not only did the full schedule go off without a hitch, but thanks to some helpful people entering scores into the Scoreboard, we got all the games logged and the Heal Points were fully updated by 10:30 pm.
The MPA's site is only missing about 5 a day later, which is a vast improvement over previous years, so that's also been a big help.
---
In the alternate Game of the Day, Silvano Ismail's 31 points wasn't quite enough to fuel a frantic Cheverus rally. They trailed Portland at the Expo by 13 with 4 minutes to go and nearly pulled it off, falling 46-43.
AA North is starting to get hectic at the top, with the prize of a quarterfinal matchup with a team that should be thinking about baseball season.
On the girls side of AA, Gorham won a thriller at Bonny Eagle, capped off by a Kalin Curtis layup.
Elsewhere...
Nate Hebert remains a walking bucket for GNG.
That's a school record. Jackson Libby had 30 for Lake Region in the loss.
For Bucksport, Evan Donnell tempted the Peter Webb All-Stars twice and avoided a technical each time.
We had an old-fashioned scoring duel in Poland.
Also: Mt. Blue pushed Brewer to the limit. Brock Flagg had 18 for the Witches...13 different players scored as the Oxford Hills boys rolled past Massabesic...Addisen Sulikowski put up a 22/13 line as Thornton Academy stayed undefeated...Spencer Carpenter logged 17/12 for Wells...Winslow's Jason Reynolds continued his terrific year with 31 and 13 in a win over MDI...And I got a look at the new Mt. Ararat gym. I miss the old one. The Mt. Ararat girls, however, are legit.
---
I used the off day to re-work the Scoreboard in ways that will pretty much only be seen by me, but it should make it work much better in the back-end. I'm also going to make it a (FREE) subscriber feature because having it sitting there as it was is just begging some bot to spam it. And that would be a mess.
I've had a lot of people ask about doing Heal Points for baseball & softball and this is kind of a trial run for that. Ultimately it'll probably come down to what the subscriber numbers look like. So if you want good Heal Points for spring sports, you should subscribe. Tell your baseball coach to subscribe. The time you'll save in not waiting for the MPA's site to load is worth it.
---
My mother has recently discovered WHOU's streaming and some of the better logos around the state, so if you get a phone call from some woman trying to buy a t-shirt, I promise you she's harmless. Just sell her a shirt.

A couple of days ago, Lee Academy pulled off an upset on the road against Machias to move to 4-2. It also moved them to 3rd in C North, an essential spot in a region where the top 3 get a bye to Bangor. They now have a 63% chance at getting that bye, according to the Tournament Odds.
That's the biggest win on the year for the Pandas, who I need a better logo for.
This figures to be a high-scoring affair.
Calais's season low is 62 points and they nearly put up 100 against a pretty good Woodland team.
Calais has pretty much locked up their tournament spot, but they've got a lot of work to do to get that bye. Is this a must-win game to avoid a play-in game? Yeah, probably.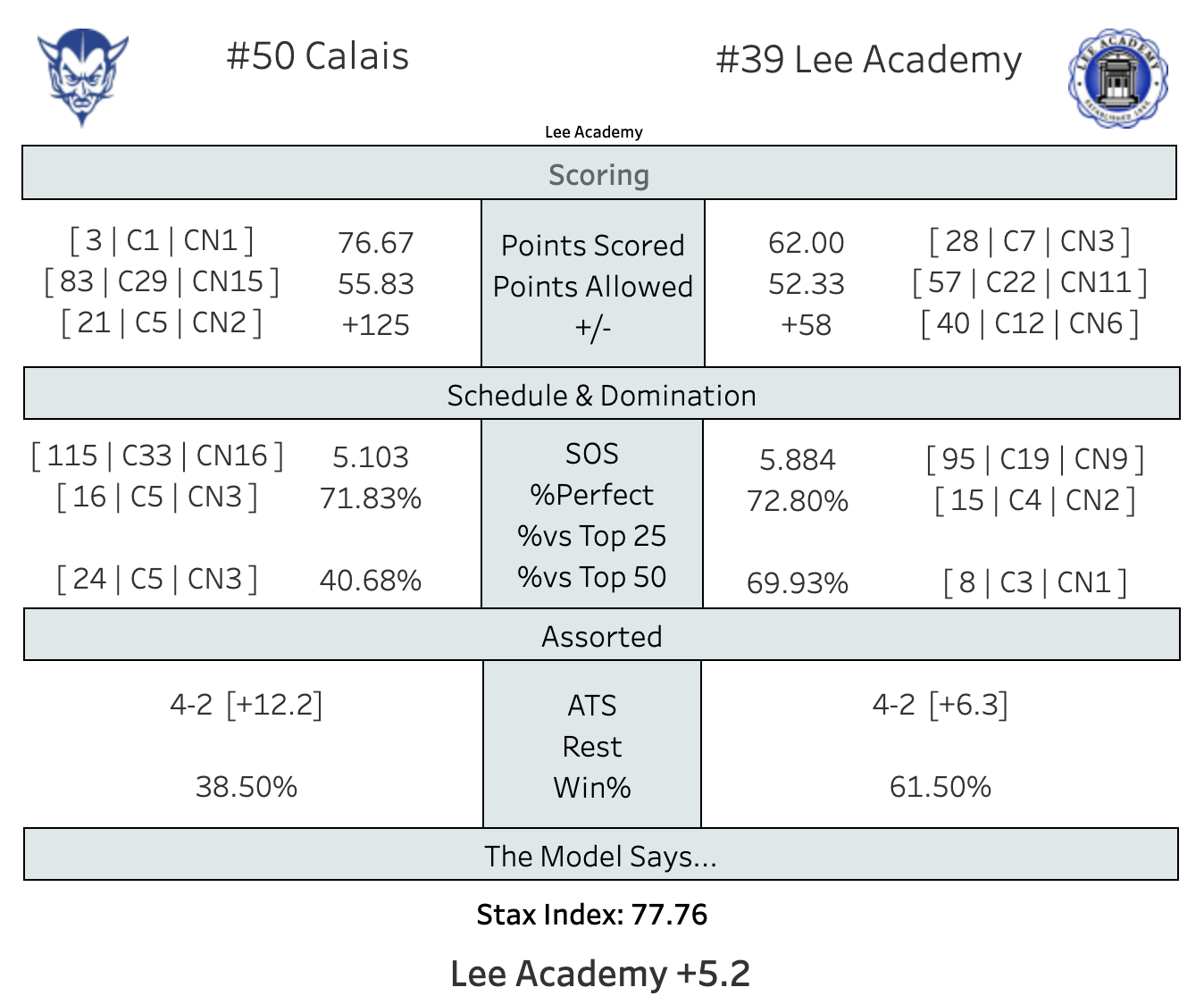 The rest of today's schedule is after the jump.
Boys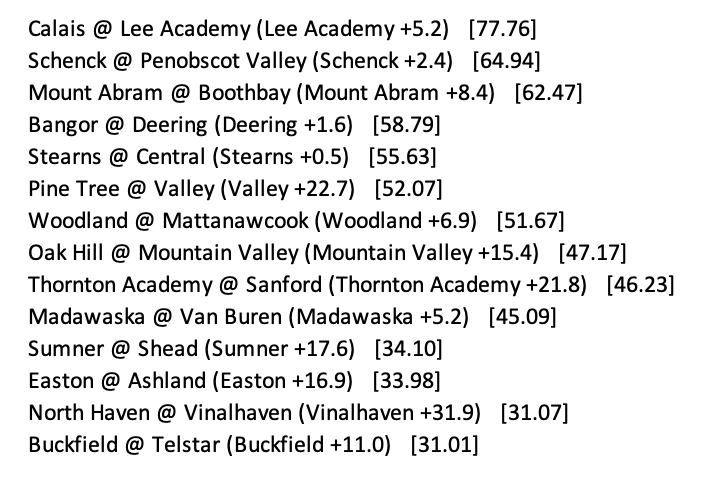 Girls