Witch, Please
Cooper Flagg shares an honor with MJ, Calais hangs 97, and a heavyweight battle in A North.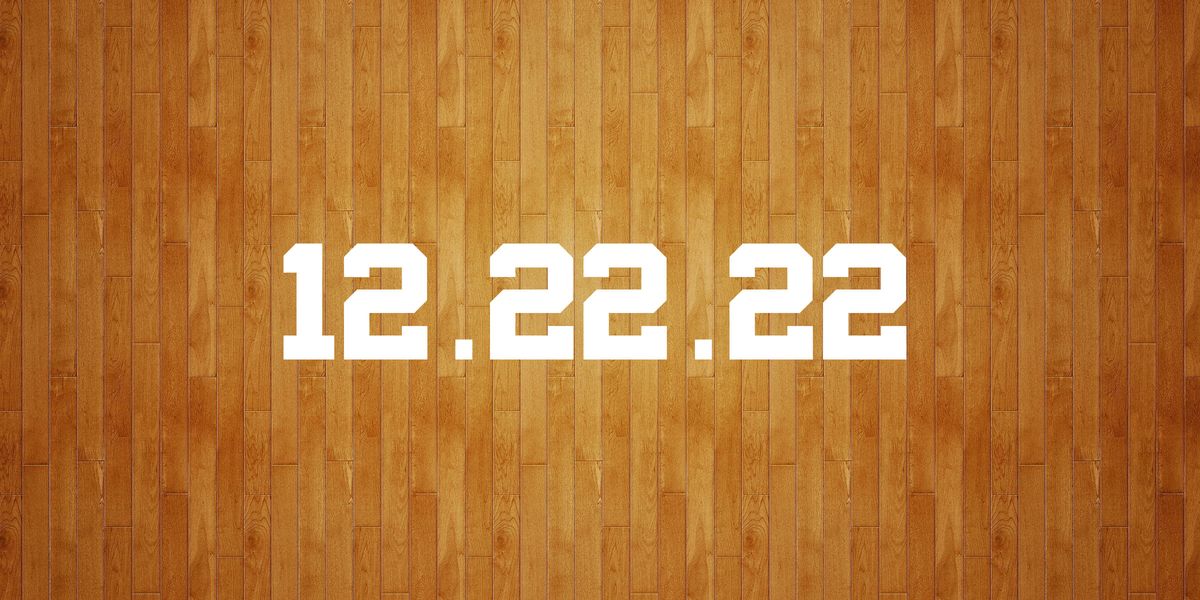 We'll get to Brewer in a minute, but first...
Well, shit. That's something.
Flagg wins this for his efforts in Spain this summer, where he was phenomenal. He's the youngest to ever win the award, which has previously been won by Michael Jordan and LeBron James (and the great "Thunder Dan" Majerle - ask your parents). And that's true! But there's some context here. The award is given to the best American male performance during the year's international competition. So in an Olympic year, it'll be someone on the Olympic team (MJ, LeBron, Durant, Dan Majerle) or it'll be someone from the Men's National Team during a World Cup (Carmelo Anthony in '06) or Pan-American Games (Tim Duncan in '03).
This was supposed to be a FIBA World Cup year, which would have meant NBA players, but they changed the calendar in 2017 and now it'll be in 2023. The U19's are also next year. That left the U18 Americas Championship and the U17 FIBA World Cup. In short, whoever won the award this year was going to be the youngest to ever win it, so the breathless statements of "YOUNGEST TO EVER WIN AN AWARD WON BY MJ!!!" statements aren't exactly telling you the full story. It's a little clickbait-y, is all I'm saying. Having said that, being the MVP of any USA team in a World Cup tournament is an amazing accomplishment.
---
It was a light schedule last night and very few games were even reported, but we do know that Calais' offense went off in a 97-70 victory. That's not a close game, but 167 points in 32 minutes is always a good time. The Stax Index, FTW.
Today is definitely not a light day on the schedule, and figures to get busier as some teams move up to beat the storm.

Brewer has been a consensus favorite in A North since the preseason and definitely after they blew out Skowhegan on opening night. They're all alone in 2nd place in A North.
The MPA's website disagrees. They are wrong.
The Model has been light on Brewer so far. They started in the teens, based solely on last year's Heal Points and haven't really moved because as impressive as they've been, the teams they've beaten have really struggled. Skowhegan is 0-3, Messalonskee is 0-2, and Hampden is 2-2. So they've been dominant, but the schedule looks pretty soft so far. Of course, Skowhegan could turn things around, but they haven't yet.
That all changes tonight as the Witches head to Augusta to take on Cony.
The Rams are undefeated at 4-0 and all alone in first place. As is their custom, Cony is the highest-scoring team in Class A at 74.5 points a game and they have the highest scoring differential too.
For the entire year, boys and girls combined, there are currently 7 games on the year that have a Stax Index higher than 90. This is the 5th highest ranked game on the year.
If you can't make it to Augusta, CTV7 will have the stream.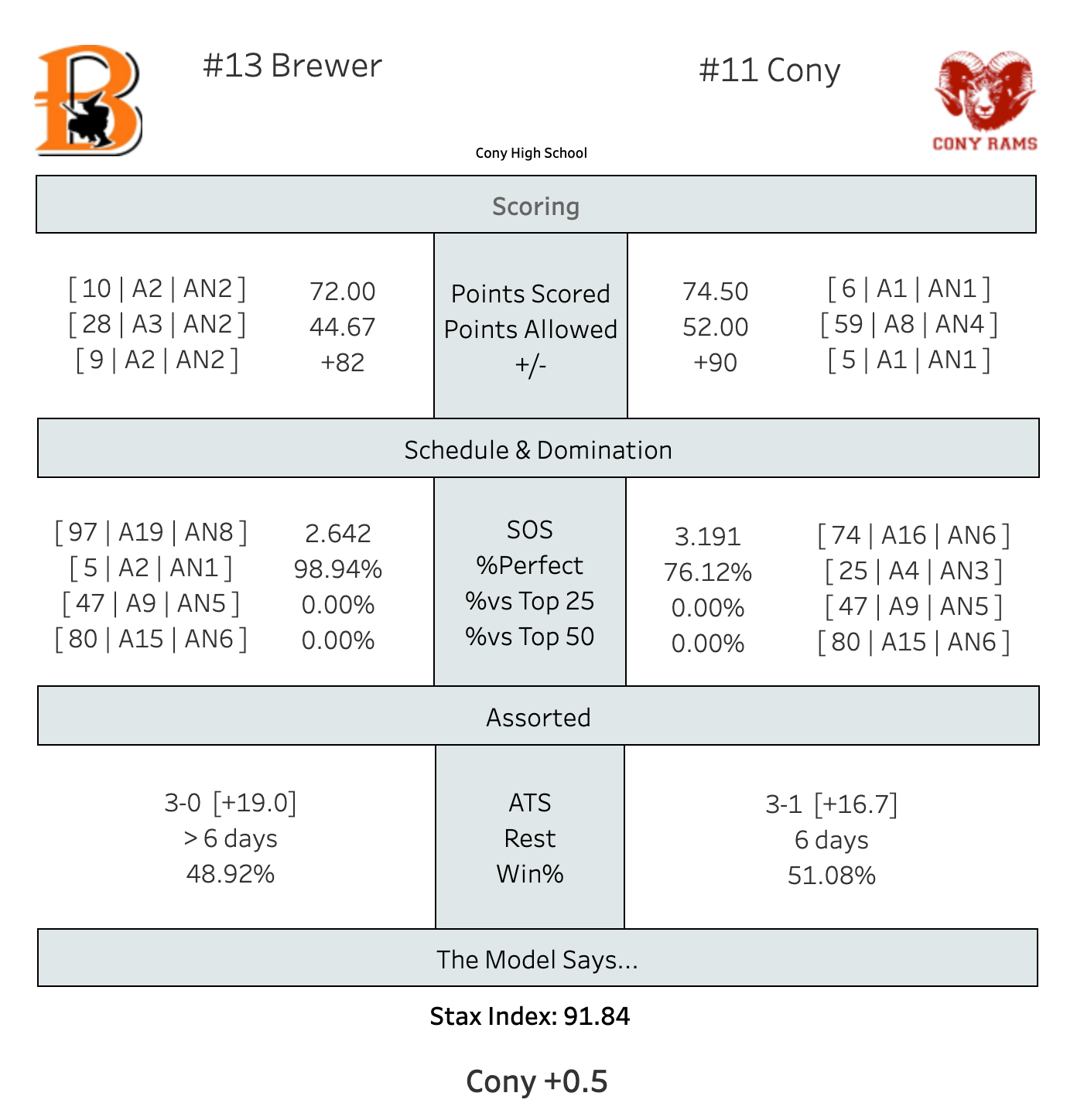 The rest of today's games are after the jump.