Wildcat Sweep
York sweeps, the MPA can't follow their own rules, and a cross-class battle on the Beach.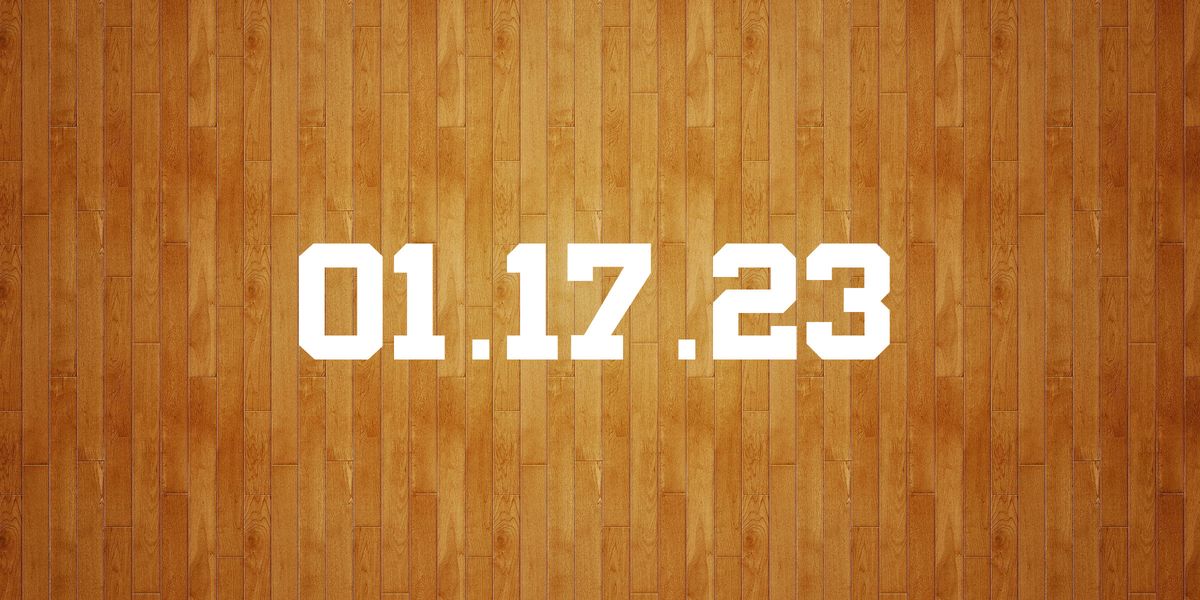 It sounds like a football play, but in fact there were basketball games yesterday.
There were 70 games on the schedule and one after another they fell by the wayside until there were only 4 remaining--2 doubleheaders in southern Maine between York & Kennebunk and Gorham & Scarborough.
In Kennebunk, Derek Parsons had 29 points to lead York past the Rams.
In girls action, York got past Kennebunk in a game they very much needed in their quest to make the tournament. They started the day with a 34% shot at the tourney.
With the win, they're over 40% to get in, so there's still a lot of work to do.
A lot of the games have been re-scheduled but 28 are still TBA. Some will get announced tomorrow and some will be surprises when they show up as final scores next week.
---
I've gotten a lot of questions about the Heal Points and the difference between the ones the MPA is using and the ones I have.
First, they will end up in the same place. Provided a game isn't outright canceled, once the scores are all in the systems and reported correctly and everything, the 2 systems will look the same. It'll just be a much better journey along the way.
Second, the MPA hasn't actually changed their rules. They just aren't following them.
From the MPA's handbook:

Scheduled games. Not games played.
I don't know why they're using this method. I haven't heard anyone say they actually like it. Some people are used to it, but no one seems to like it, but it's good for subscriptions. So if you want to know what the Heal Point standings actually look like, according to the MPA's rules, there's only one place to find it. Here.
---
Speaking of MPA rules, if you think they've got some bad ones, this Alabama situation is awful. A baseball coach might have to sit out the season because he coached one of his players on the USA Baseball Under 18 National Team.
It's not hard to see why the rule is there, but sometimes allowances should be made and this is certainly one of those situations.
---
The other day, I mentioned Ellie Leech's quadruple-double in the newsletter and now there's some highlights.
---
I suspect we'll have a lot fewer postponements today, but they called in a 2 hour delay around 6pm Monday night, so who knows.
We've been in AA a LOT lately, so I'm going to call a bit of an audible.

We're heading to the Beach--not to play Skee-Ball--but for a battle between two of the top girls teams in southern Maine.
Led by 1,000 point scorer Elise MacNair, OOB is 10-1 on the year and in first place in C South. They've won 10 straight and no one has been within 25 points of them in that winning streak. They've outscored their opponents by 330 points on the year. They're the favorites for the 1 seed, but an unbeaten NYA team is right behind them and up next on the schedule, so they'll need to convert as many chances as possible.
As for Wells, they've been quietly lurking in B South at 9-1 and in 3rd place, slightly ahead of Medomak Valley and Maranacook (who also play tonight). They're a strong favorite for the 3 seed, mostly because they've got more points left on their schedule, including this one and Friday night at a 9-1 GNG team that just beat Brunswick.
It's a huge week for both of these teams.
We're going to learn a lot about both of them tonight.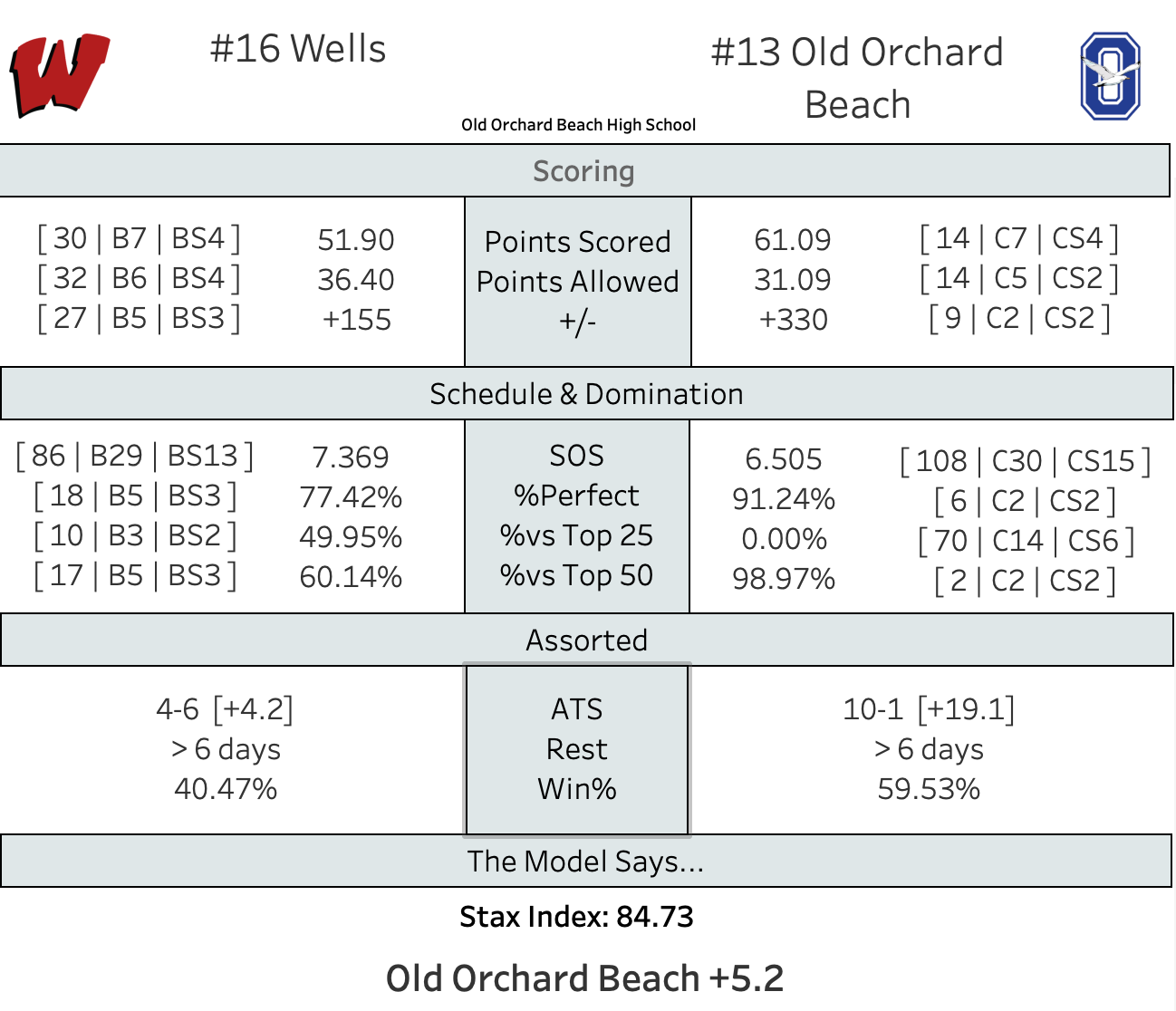 As always, the rest of today's schedule is after the jump.
If you're wondering, the Model is now 976-267 (78.52%)
Boys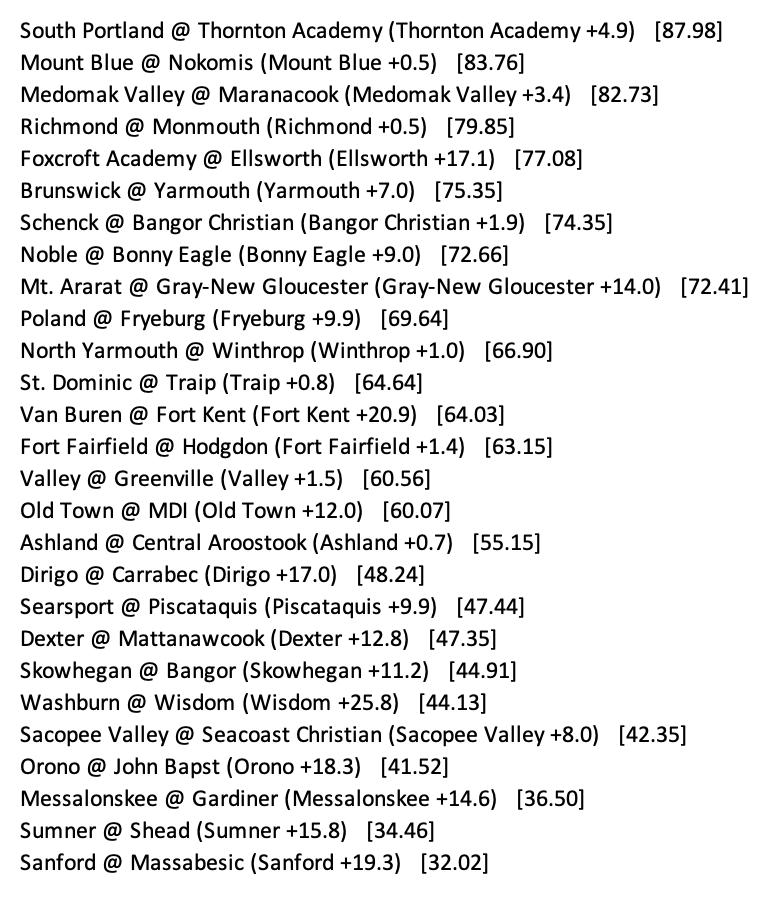 Girls