Viking Quest
Oxford Hills wins a big one on the road and the HOF has some new members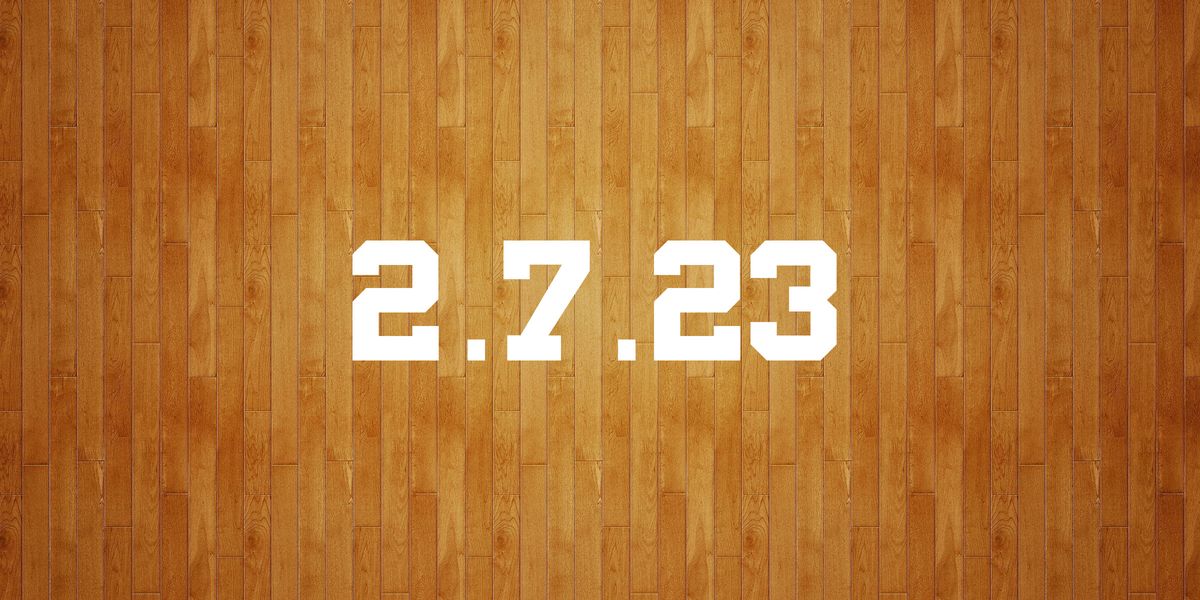 Last week, the AD of Brunswick, Aaron Watson, reached out to invite me to last night's Brunswick/Oxford Hills game, correctly thinking it might just be the Game of the Day. I had a schedule opening and I'd been meaning to see both of these teams, so I made the trip.
It was a packed house. The drumline was in the building. It was a good time.
Brunswick used to be on my brother's team's schedule, so I'd been there before, but let me tell you that watching the Dragons play at home is so much less stressful when you're a neutral 3rd party.
When the game started, Brunswick got out to a quick lead, but Oxford Hills was able to keep them in sight and battle back. Having said that, the Vikings weren't exactly catching fire.
It was a golden opportunity for the Dragons to build a lead, but they couldn't capitalize, as both teams tried to get a feel for each other.
Oxford Hills extended the lead out to double-digits when Brunswick couldn't buy a bucket early in the 3rd, and when the Dragons did start to put together a few scoring possessions in a row, they kept running into a problem.
Carson took over the game for a good 10 minutes, but just when it looked like the Vikings might run away with it, Oxford Hills missed a couple of 3's, Dakota Shipley fueled a 10-0 run and the Dragons were back in it. But Oxford Hills held on for a 4-point win on the road. They ascend to the top of AA North with the win.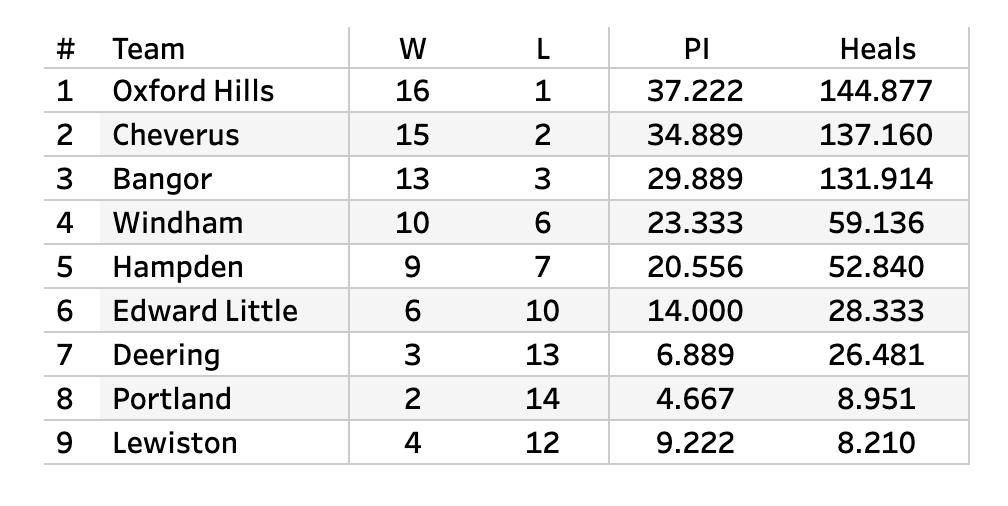 ---
It was a game of quarters at Mount Abram, as the Roadrunners led Spruce 14-3 after one, only to watch the Phoenix go on a 33-12 tear over the middle two quarters. But Mount Abram rallied with a 19-5 final quarter to get the win.
Sounds like the sort of game that gives coaches ulcers.
Elsewhere...
The Presque Isle girls beat Hermon in double OT...Madison needed 6 players in double figures to overcome Mason Desjardins' 44 in a victory at home...Breckyn Winship had 28 & 17 for Seacoast Christian in a win...Elise MacNair had 36 as OOB beat Hall-Dale...The Freeport girls beat Greely for the first time since 2001...Stephen Walsh had 24 as Yarmouth knocked off Wells...Winthrop handed Kents Hill their second loss in a row...Freshman Nolan Ames had 27 for Camden as they beat Morse.
---
So just a quick note that as much as I enjoy trying to figure out the heal point scenario of "what if this team wins and this team loses and this other team loses? Oh but wait, what if they win instead?", the spreadsheets don't spit that out and I generally have to figure that out by hand--just like you would!--and it takes a long time. The real short-cut is the Tourney Odds, which will answer a lot of those questions for you. If it says 5% for a seed, then you need to thread a needle. If it says 95%, then you just need some weird scenarios to be cleaned up. If it's like 40% then you need to win a game and get some help. If it's 75%, you likely control your own destiny. If it says 0%, it ain't happening. You get the idea.
As much as I would love to answer everyone's questions, I can't. Get the Tourney Odds. That's why they're there. Also, they help keep this website running.
---
The Maine Basketball Hall of Fame inductees were just released. It's a pretty good list of names.
Busy day on the schedule!

We're heading to A North girls.
We've heard a lot this year about Gardiner and their probable Miss Basketball Lizzy Gruber and her video game numbers. They've locked up the 1 seed in A North and are undefeated, but it hasn't been all blowouts and JV minutes. They survived Cony in overtime the other day, but early in the season they were pushed to the limit by Lawrence.
Save for the losses against Gardiner and Bangor back in December, the Bulldogs have been quietly blowing people out. They actually have the top point differential in the region (second in Class A) and are the highest-scoring team in Class A.
They'll be looking to prove they belong in the conversation of contenders in Class A and exact a little bit of revenge from that 4-point loss on December 14th. There's also the business of keeping Cony out of the 2 seed.
If you go, make sure you pay your respects to the Cindy Blodgett shrine. If you can't, EpicVue Studio will have the stream.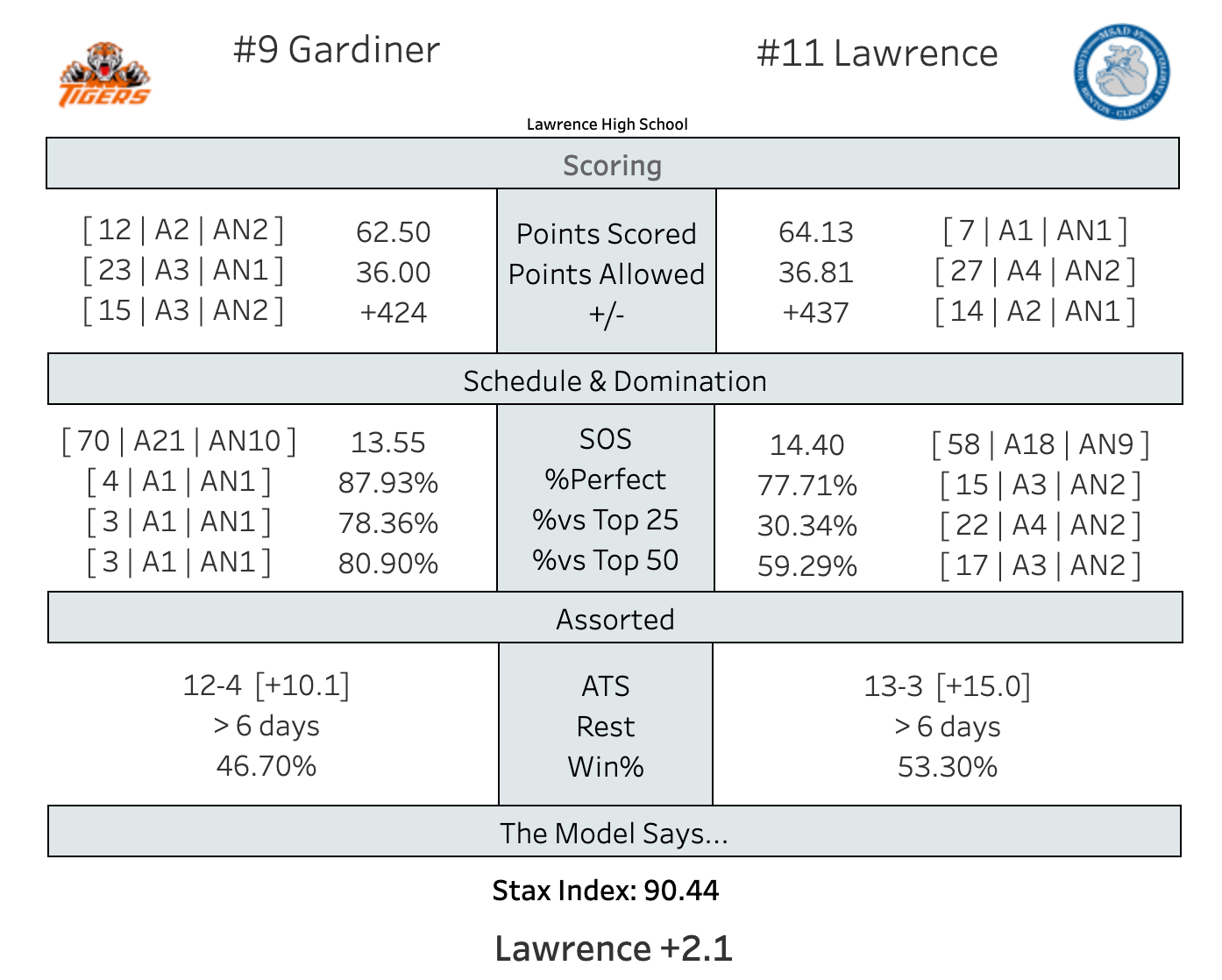 The rest of today's schedule is after the jump.