Tidal Wave
Oceanside gets the sweep and Chloe Daigle makes her point count.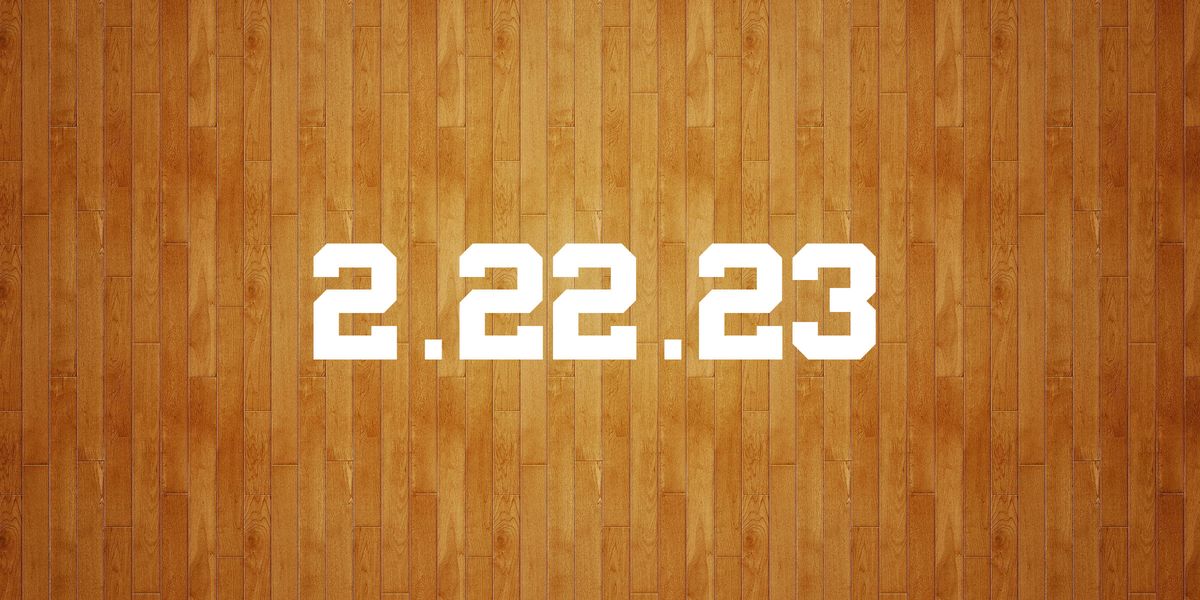 It was a big day in Portland for the B South semifinals. I previewed it for the Bangor Daily News and...yeah.
I don't love the frame YouTube chose here...
The B South semifinals had the 3 highest Stax Index games on the slate, so it was a no-brainer to get to Portland.
In the opener, Spruce Mountain and Wells were tied at the half, but then Olivia Mastine took over. She had 11 points in the second half and beyond that controlled the action in nearly every way. It helped that Wells went 0-9 from the field in the 4th quarter.
This will be the first-ever Regional Final appearance for a Spruce Mountain team.
Up next was the Oceanside/Medomak Valley semifinal. As the brother of the Medomak Valley coach, I had a vested interest in this one. And also some inside information.
I'm supposed to say she "out-worked her shoes", but that felt forced.
Anyway, it didn't go well for the Panthers. Medomak missed their first 8 shots and went 10% from the floor in the first half and you'll win very, very few games shooting 10% for a half and you certainly won't beat a team of Oceanside's caliber.
Bailey Breen had 22/15/5. Oceanside blocked 10 shots.
In the evening session, the Lincoln Academy fans came out in force and some of them were styling.
This one went back and forth. Stevie Walsh had 23 for Yarmouth and Evan Hamm had 16 and a couple of dunks (but no technicals!). The Clippers were up by as many as 9 before Lincoln Academy came back, tying it with a Jacob Masters 3 early in the 3rd. Yarmouth pushed it back out to 8 and Lincoln Academy came back again. But in the end, Yarmouth was too much. They won 54-50 (Model had them by a shade over 4) and the champs survive.
The last game was the second half of the Medomak/Oceanside doubleheader. This was close early until Oceanside's min-rally gave them a 20-10 lead after 1. The Panthers answered with a 6-0 run, including a Vishal Mellor 3. Then Cohen Galley had a 6-0 run of his own. Oceanside led by as many as 12 before Medomak slowly chipped away at it, getting it all the way down to 2. But Alex Collins was too much inside (16 & 8) and Oceanside went 17-20 from the line to seal it.
In Bangor, Chloe Daigle only scored 1 point in Central's win over Mattanawcook, but she definitely made it count.
Izzy Allen had 21 as Central advanced. They'll get a Dexter team that blew out Fort Kent.
Fort Fairfield's Micah Daigle had 23 as the Dragon rallied down 7 in the 4th to beat Woodland in the 4/5 game. They take on Calais, who put away a pesky Penobscot Valley.
In Augusta, NYA blew out #9 Madison. Hall-Dale blew out #5 Richmond. They'll face off in the semifinals.
Elise MacNair dropped 30 as OOB was too much for Winthrop. And Kents Hill rallied down 8 in the 4th to surivive against #6 Monmouth.
---
Tyler Krusz and Adam Robinson did some fun green screen breakdowns.
---
The big story today is that we're going to get hammered with snow on Thursday, so all of those games have been pushed (honestly, the day off sounds glorious). Which means that today and Friday get super-busy.
This is, I think, the full schedule.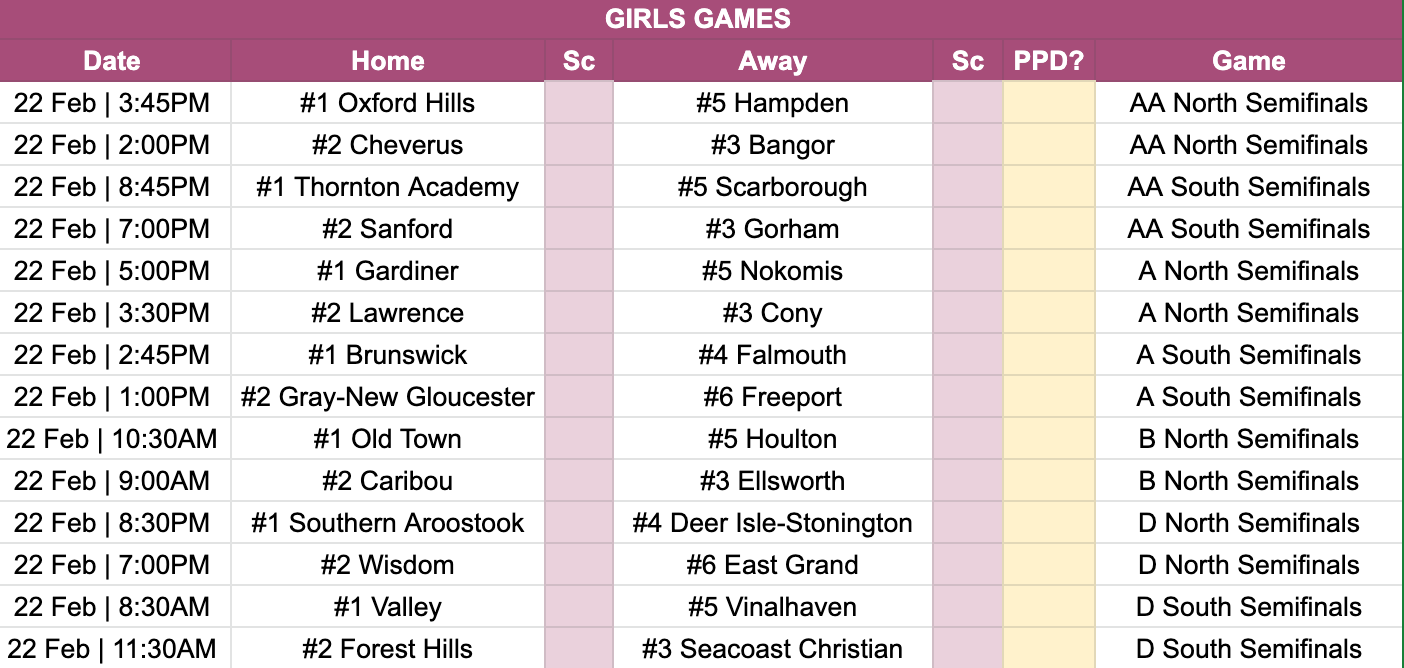 If you're looking for LIVE stats, I'll be in Augusta for most of the day. I'm clearly not going to make the 8:30am Vinalhaven/Valley game. I'm targeting the Forest Hills/Seacoast doubleheader and the A North semis.
You can also find box scores of the 21 games I've already done live stats for at the link below.
There's also some interesting visual stuff.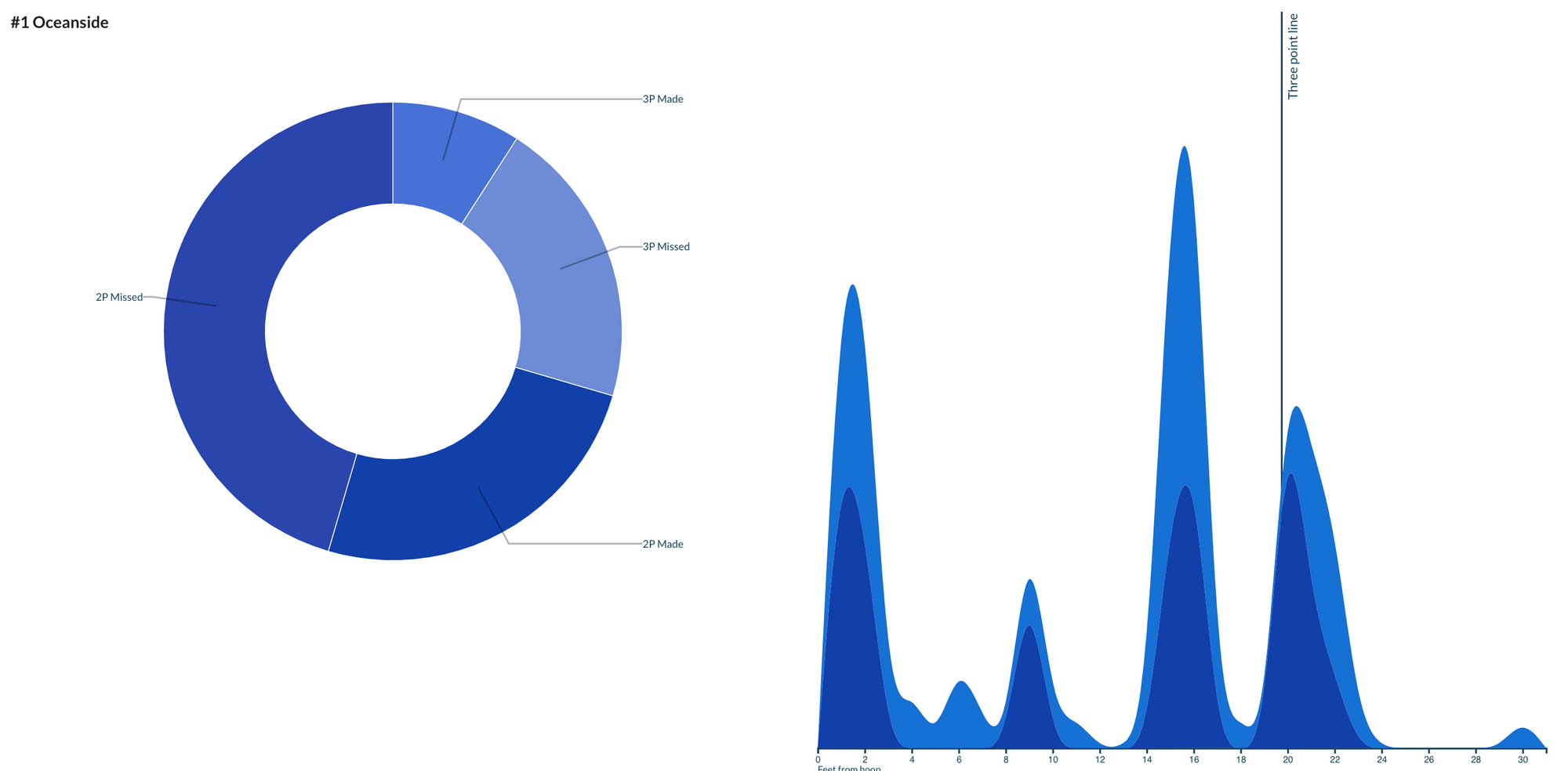 This is about to tip as I'm typing this, so I'll just say: This looks like a great game!
You can watch it on WHOU!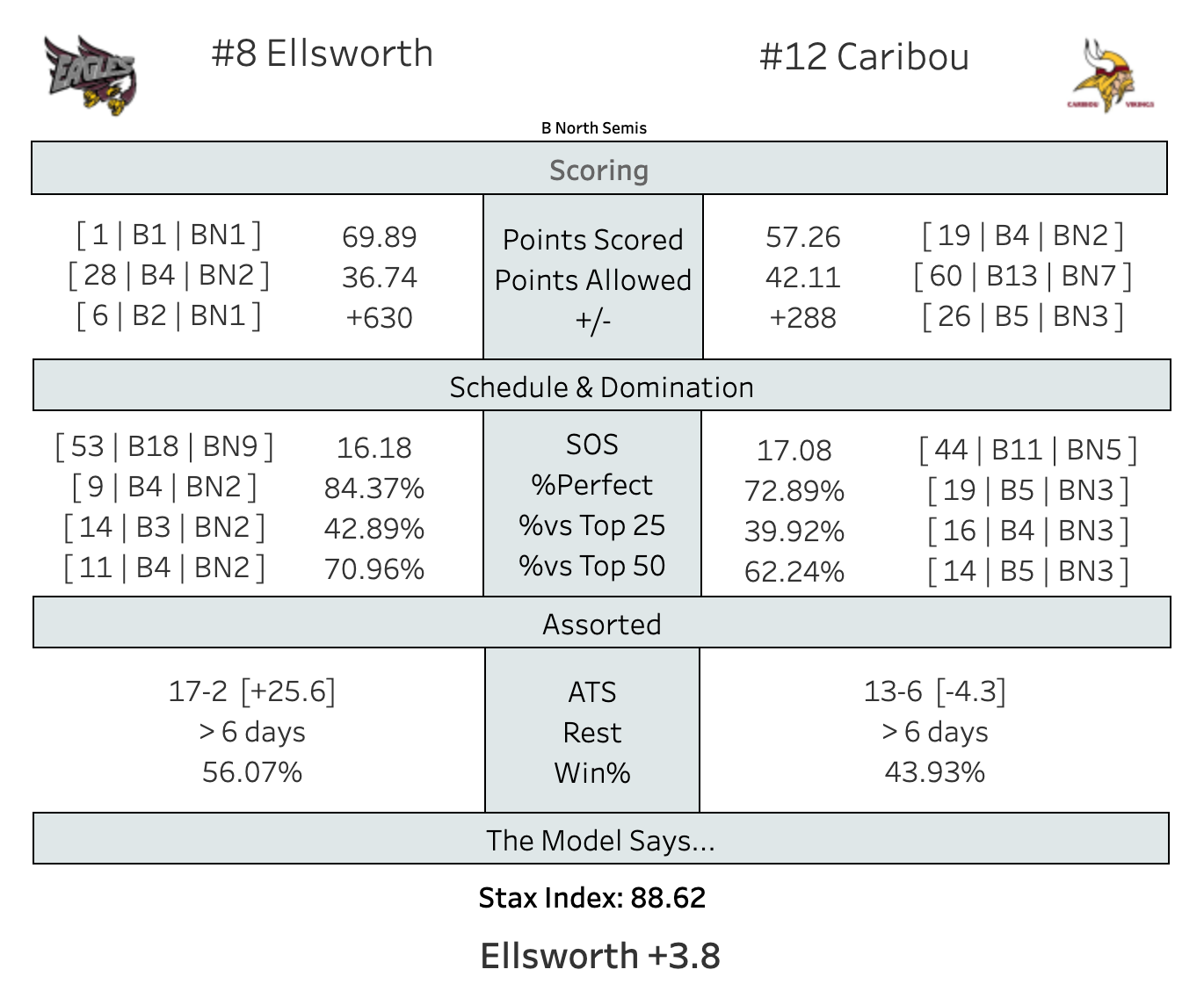 The full schedule is after the jump.