The Witching Hour
Brewer wins their first Gold Ball, Lawrence shocks Brunswick, and a preview of tonight's Gold Ball games with special guest Ethan Snow!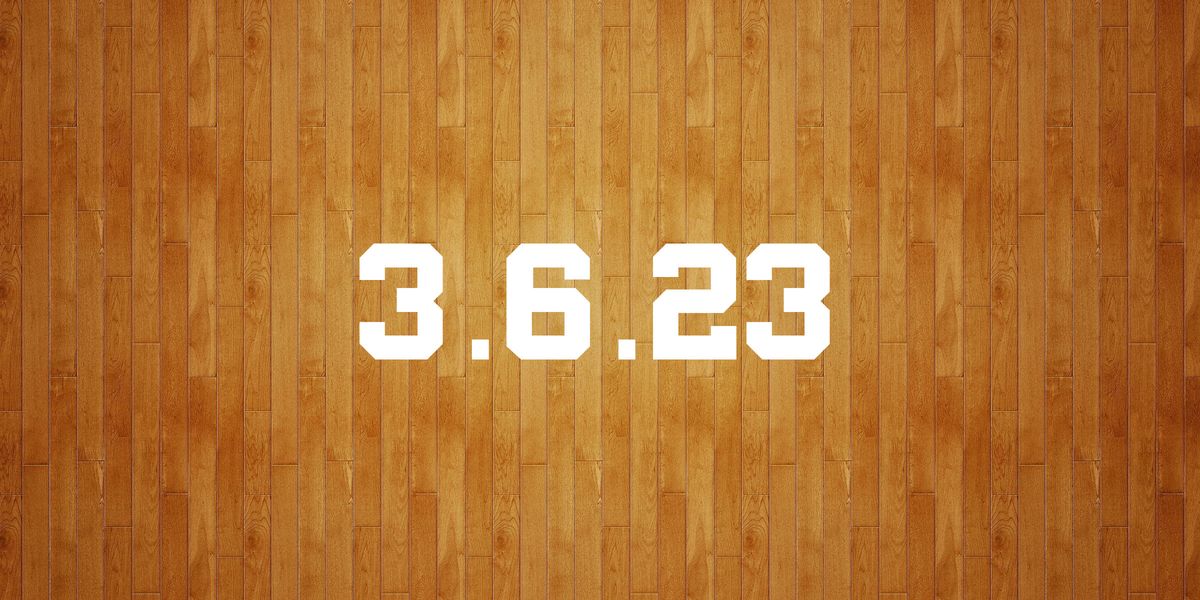 The atmosphere was electric in the Augusta Civic Center Friday night for the A State games. After 2 days of watching the weather reports, it was awesome to be watching actual basketball.
In the girls game, Lawrence went on an 8-0 run in the first quarter to blow a close game open. By the third quarter, the Bulldogs had built a 13-point lead. Brunswick went on a 7-0 at the end of the third to get within striking distance, but Lawrence wasn't fazed. They got the lead back out to double-digits and coasted to a 58-43 win and their 6th Gold Ball.
You're going to hear that Lawrence shot the lights out, but they really didn't. Hope Bouchard was 8/17 from the floor and the rest of the team shot 29%, which is their worst shooting performance of the tournament.
What happened is that Lawrence did exactly what they had been doing for weeks and Brunswick didn't respond. They gave Hope Bouchard open looks and she made them pay and a lot of people were introduced to the Madalyn Provost Experience. As the student section helpfully reminded us, she's a freshman (can we please retire that chant? We get it.).
---
In the Boys game, Brewer came out firing. They shot 60% from the field in the first quarter, racing out to a 15-5 lead behind several very open looks from 3. But Falmouth adjusted and suddenly Brewer didn't have any open looks from deep. The Witches went 0-8 from 3 the rest of the way and 25% from the field.
The vaunted Falmouth defense got to Augusta a little late, but they got there.
Meanwhile, the Navigators put together a 9-0 run in the second quarter to get back in the game and a 9-2 run to start the third that put them in control. They pushed the lead to as high as 7.
But you knew Brewer would come back. They chipped away at the lead, finding points wherever they could get them. Down 2 with a minute and a half left, Brady Saunders missed a 3, Brewer fouled to stop the clock, and Lucas Dilworth hit 2 free throws to push the lead to 4 and it looked pretty bleak for the Witches. Ryder Goodwin made 2 free throws to get Brewer back within 2, but with Falmouth milking the clock, it would either come down to free throws or something strange.
There were a lot of charges called in this game. But this wasn't one of them.
It's kind of interesting that, in retrospect, this wasn't a bigger deal and playing on a loop on Twitter for the last 2 days. That's Ryder Goodwin attempting to take the charge and he'd already gotten 2 flop technicals in the A North Regionals. I think that's a legitimate charge, but it's certainly debatable.
Paul Dilworth walked to the line already 4-5 from the line. And then he missed both of the free throws.  
If you're a Brewer fan, this is a classic example of "Ball Don't Lie".
The missed free throws meant Brewer didn't need a 3 to tie. They only needed a bucket. And they found one.
Let's look at 4 different angles, shall we?
You can really see how all alone Cam Hughes was for the game winner at the end of Tyler's video.
Falmouth's defense was incredible for 23 minutes and 50 seconds, but those 10 seconds at the end and the 8 minutes in the first quarter was enough to get Brewer their first ever Gold Ball.
You can purchase this as a t-shirt now.
---
The Peter Webb All-Stars made an appearance in the Sun Belt.
Seems like a fun way to have your season end.

I'm trying something a little different for today.
It's become painfully obvious that I need to start a podcast (it was inevitable), so I invited Ethan Snow to talk through the AA and D state games today.
This will find it's way to all your places that you listen to and/or watch podcasts. Subscribe!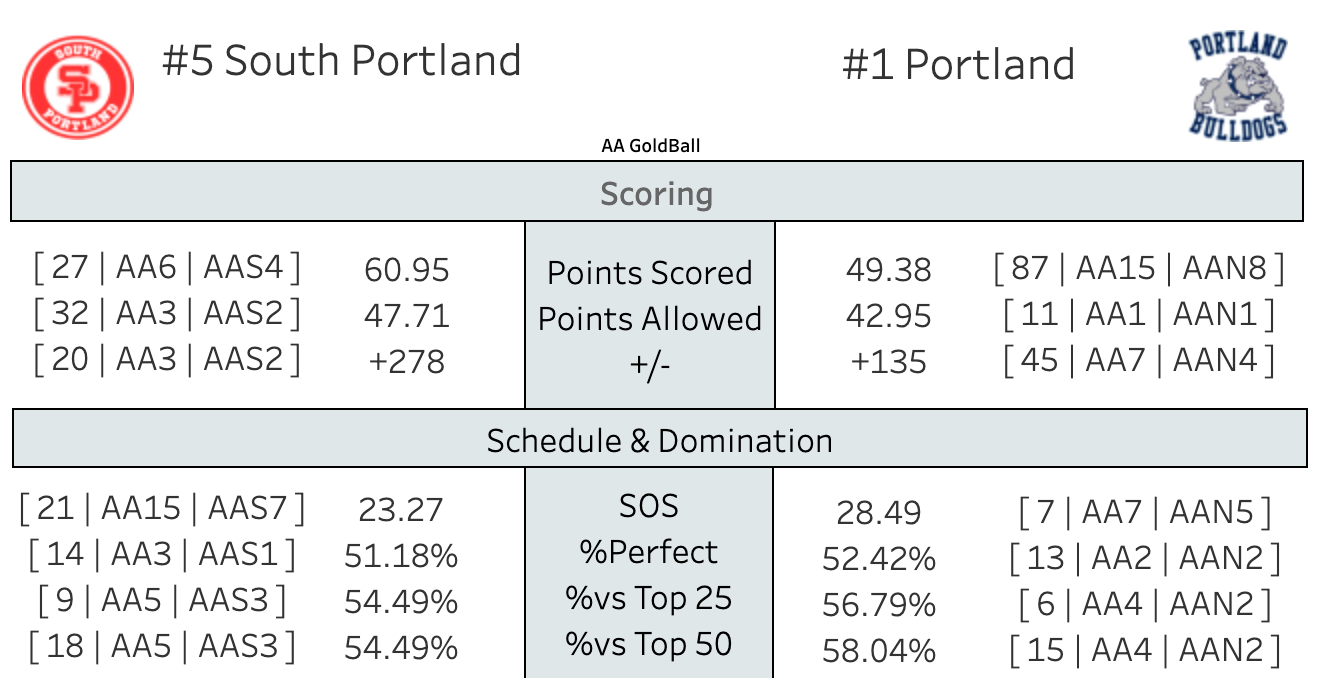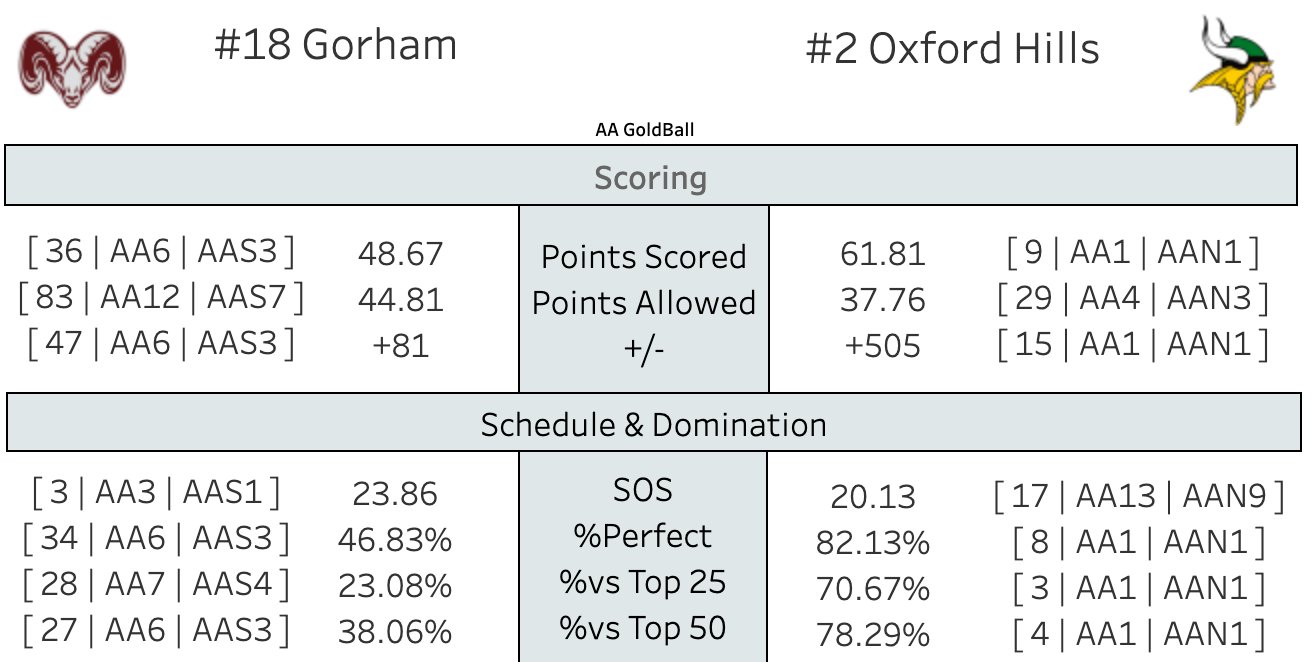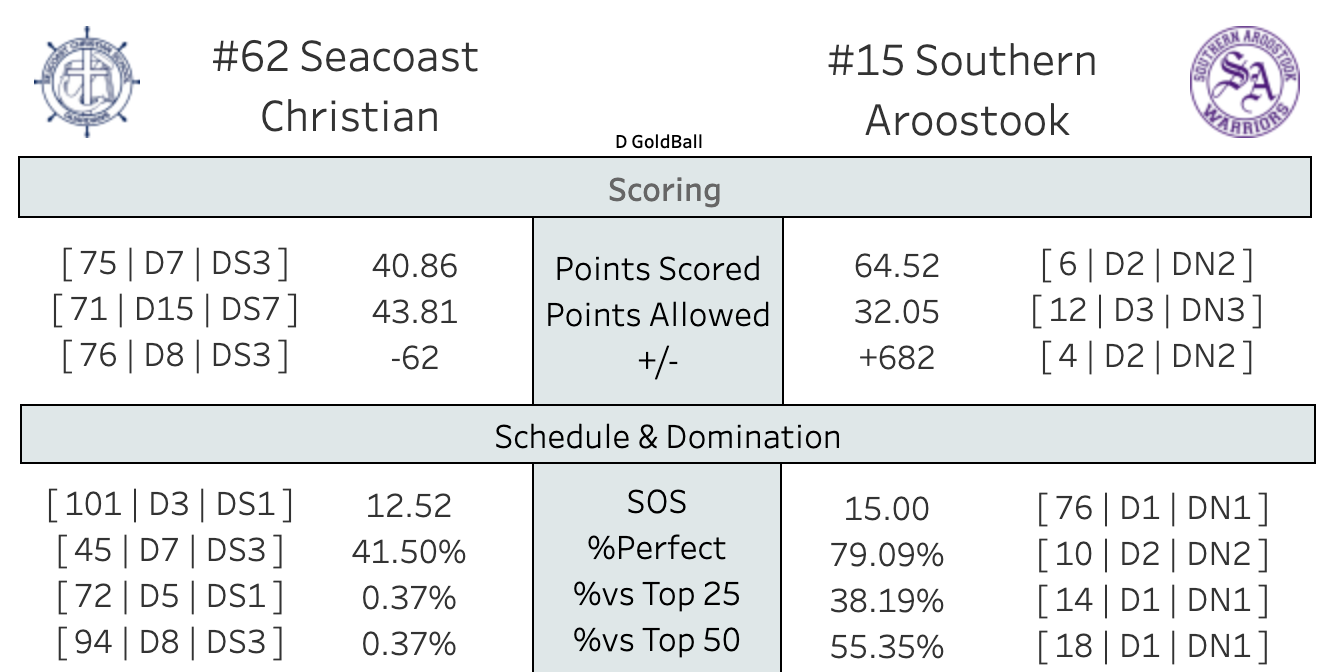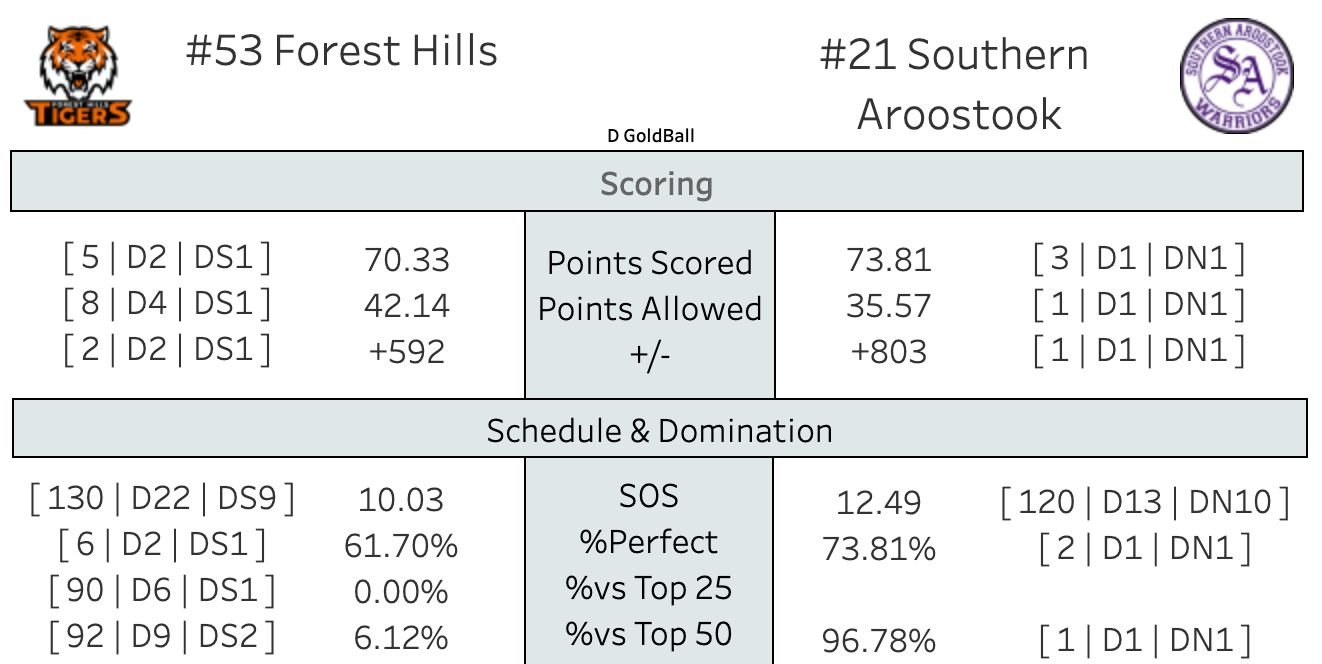 The Model's predictions for today's Gold Ball games are after the jump.