The Madness
My bracket is busted, as is classification. And we're doing the podcast LIVE.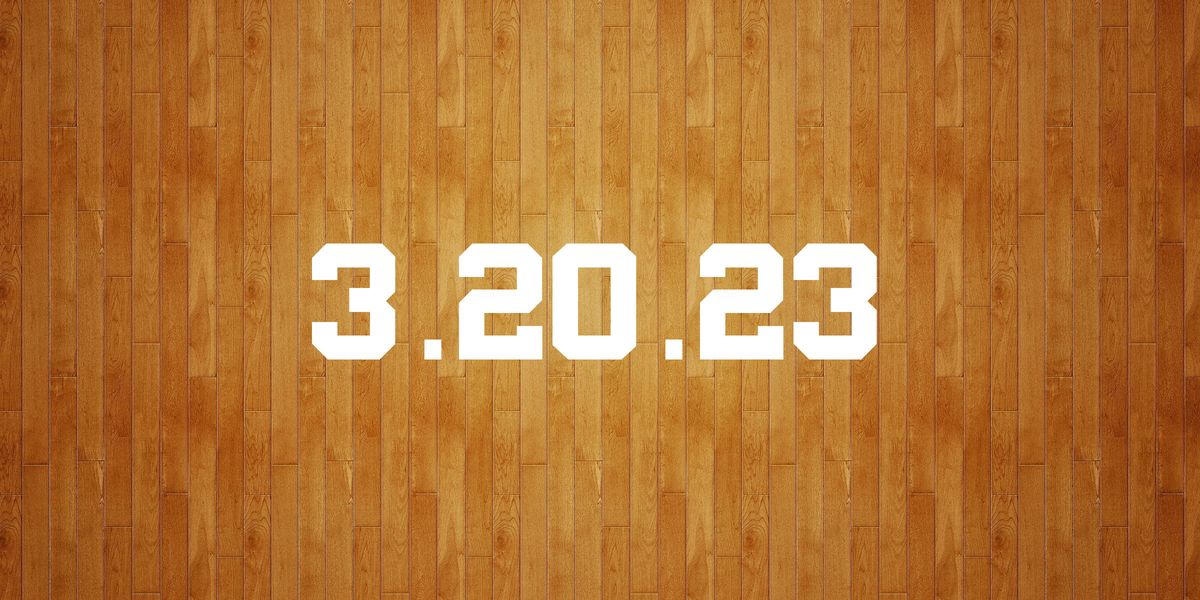 How's your bracket doing?
I had Purdue in the title game, but I didn't feel good about it.
You want your bracket to do well, but also you want all the chaos.
How low was FDU in the NCAA heirarchy? This low.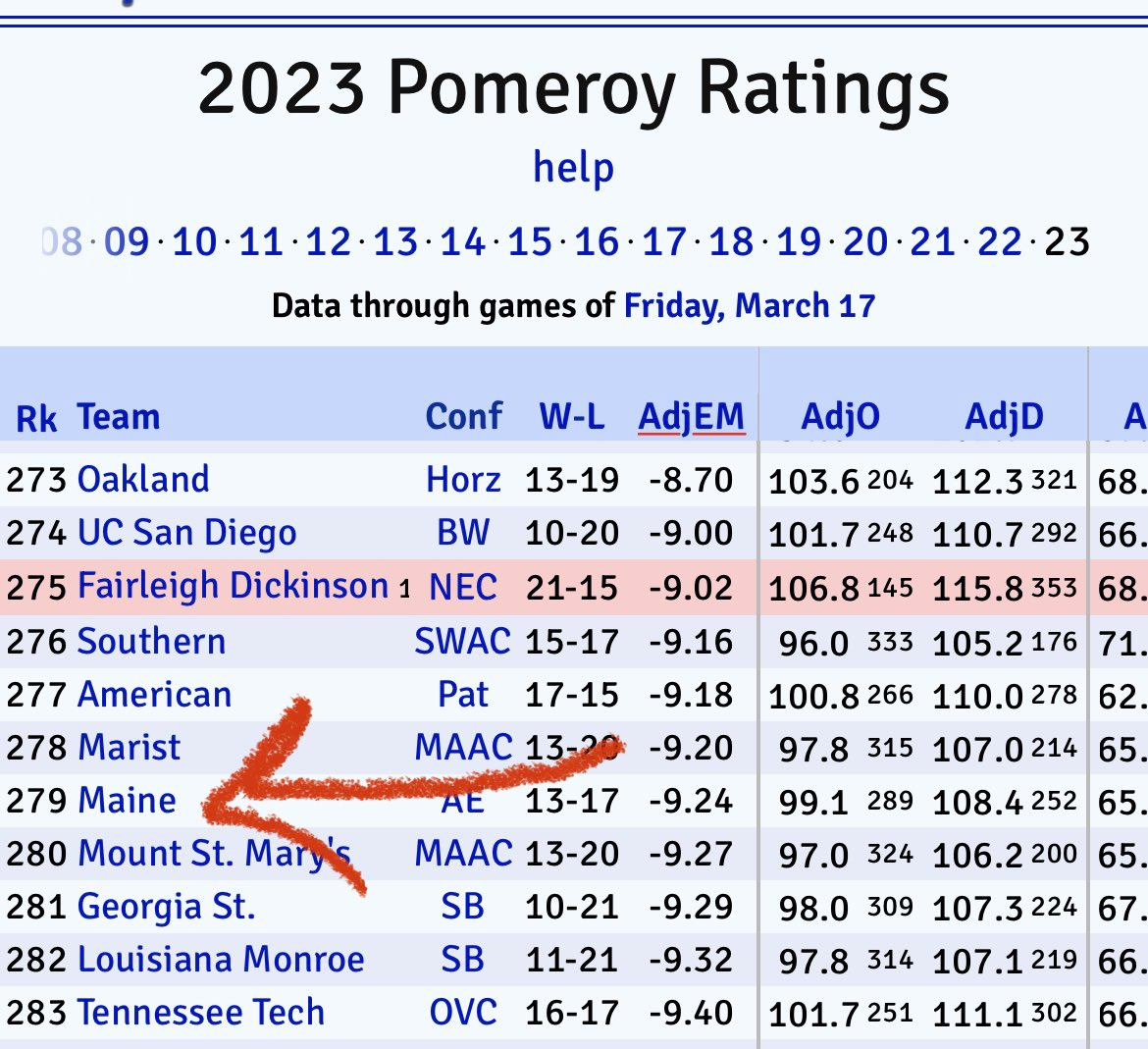 All I'm saying is this could be Maine next year. You never know.
---
The big news, of course, is the never-ending soap opera of Classification.
The newest twist being that AA rejected the idea of a state-wide class because it eliminates the regional championship, but I dunno, is that more important than making sure teams have to win a basketball game to make the quarterfinals?
And if Regional Championships are so important, what is AA North? Isn't it just Bangor? Aren't they the automatic "Regional Champions"?
At the end of the day, you can't do all three of these:
 5 Classes
 Relegation
 Regions
There aren't enough teams.
Meanwhile, Indiana has 4 classes of ~100 for 403 schools.
I get that AA doesn't like 5 classes (hell, I'm interested in a 3 class system), but apparently the votes aren't there.
The more I talk to people around the state, the more I'm convinced this is broken. The big schools are mad at the small schools and the small schools are mad at the big schools and everyone is annoyed this is taking so long and the discussions are all being held in Executive Session. Communication seems to be broken.
Meanwhile, there seems to be too many schools who are only interested in how the classification impacts them.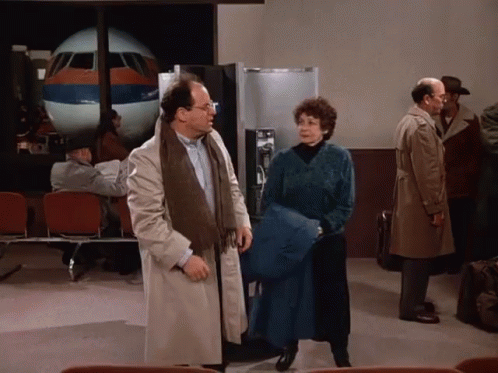 So on this new podcast thing, I'm going to try to put together a conversation in public. I'd like to get a coach or AD from each of the 5 classes and have a discussion in public. This shouldn't be so hard. If you're interested in participating, let me know either in the comments or email me: mainebasketballrankings [at] gmail.
---
There seems to be a rash of notable coaches hanging it up.
Gardiner's Mike Gray and Brewer's Ben Goodwin also called it quits. I'm sure I've missed a few.
It sounds like these are coaches going out on their own terms and not being forced out by toxic parents, which is something. Still, it'll leave a void.
---
I'm trying out a new element of this podcast today. I'll be recording LIVE at 7pm with Sean Stackhouse (aka, Stax). We'll talk about the Stax Index, UMaine basketball, esports, and more.
We were going to do this at 8, but Mackenzie Holmes plays at 8.
So we'll record it live and then it'll be available in podcast form the next day?
I'm figuring this out as I go.
---
If you haven't seen it yet, you can listen to my conversation with BDN's Adam Robinson wherever you listen to podcasts.
Listen and review because...algorithms!
---
Some extra stuff as a bunch of people are at Harbor House (and apparently a fan got ejected?).
EMS is holding a vote for girls player of the year.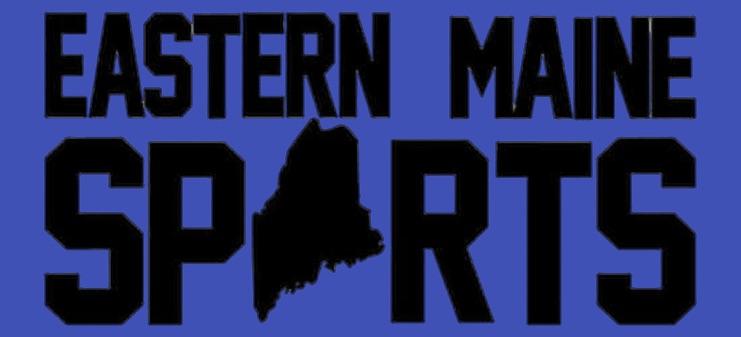 Until next week.