The County
Pretty much everything gets snowed out, we catch up on some news from the County, and there's more snow coming.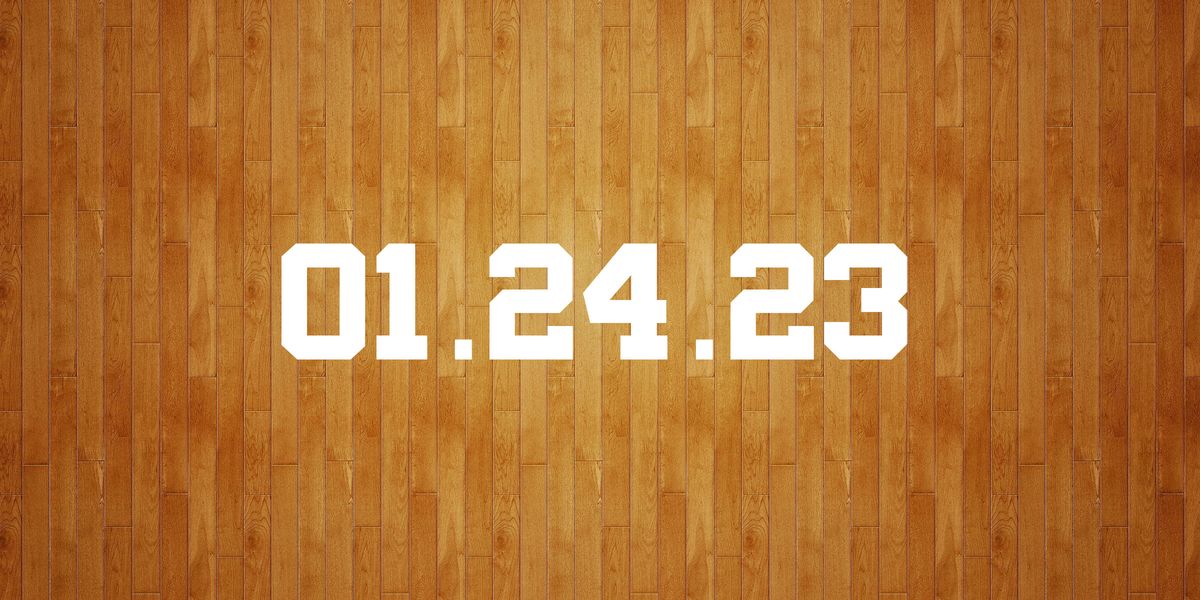 Yesterday was almost entirely a wash, as everything south of Bangor got absolutely hammered with snow. We had a handful of games up north, but nothing substantial.
Since we don't really have any games to talk about, let's catch up on some news from the County.
First, some good news.
And then some sad news.
---
The snow day threw even more chaos into the schedule, which was already straining under the weight of postponements, and it's going to get worse!
Just a friendly reminder that next year it's probably going to snow a lot again (because, Maine), so maybe look into playing more games in December?
As it stands now, we've got some teams that have 9 games to play and only 15 open dates on the schedule.
Bring on the doubleheaders!

There's a lot of games on the schedule today, plus the possibility of some of the games that I haven't found a reschedule date for showing up, but we're heading to C South, where Charlie Houghton and the Dirigo boys host Mount Abram.
At 13-0, Dirigo has the race for the 1 seed under control. They get that in over 90% of simulations. It's not hard to see how. They're first in scoring and differential.
This game is much more meaningful for Mount Abram, who is neck-and-neck with Monmouth for the 4 seed and the final bye. They don't play again down the stretch, so there could be some serious scoreboard watching if one team doesn't take control of the 4. Mount Abram could make a big move in that direction here, but it'll take a pretty big upset to do it.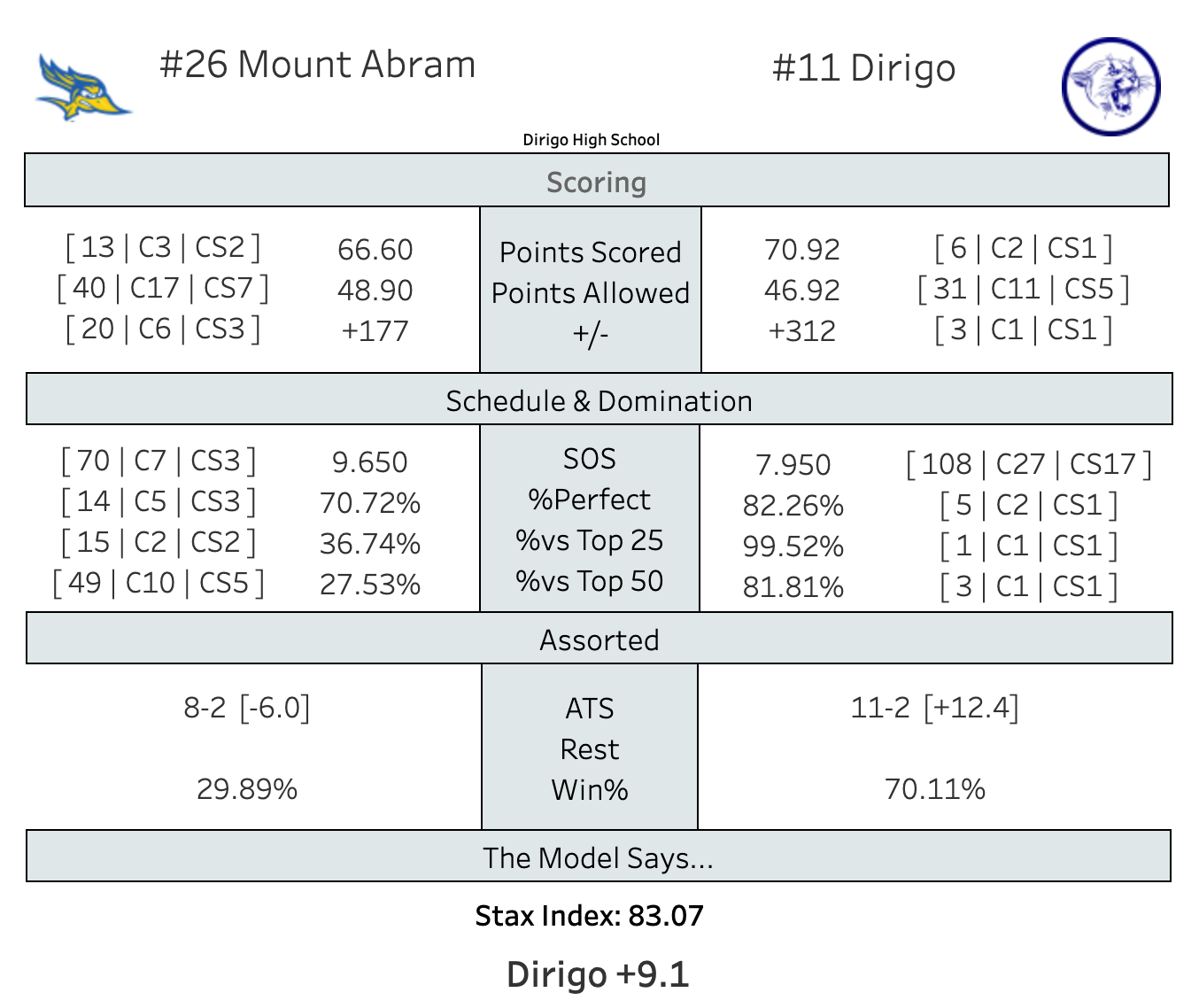 The rest of today's schedule is after the jump.