The Battle of AA North
A classic in the County and a heavyweight battle at the Expo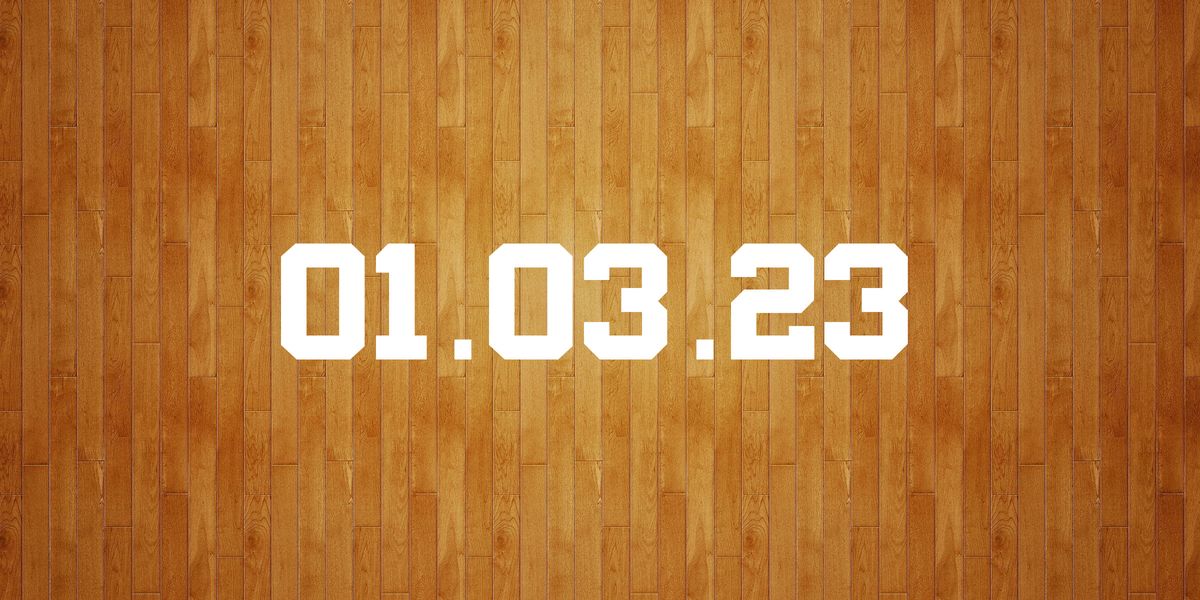 There's good nights of high school basketball and then there's GOOD nights of high school basketball.
In the Game of the Day, the Wisdom girls came from behind to beat Fort Kent 41-40, according to Aroostook County Hoops. They move to 6-0, but just missed the Model's spread of 1.8 points, so they're now 5-1 on the year Against the Spread (more on that later).
But then, in the boys' game, Wisdom and Fort Kent went double overtime(!) with Fort Kent prevailing 73-70.
A 1-point game and a double overtime game with each school getting a win? That's a fantastic night of basketball.
---
Back to Wisdom's ATS record...with Wisdom's just missing the spread and the Gardiner girls beating the spread last night, I started to wonder how many teams were undefeated both in real life and Against the Spread. It seems like a fun thing to track. Turns out with Wisdom winning by 1 (and not 2), there's now 11 teams remaining.
Can any of these teams run the table? It's hard enough to go undefeated, but to do that and beat the spread 18 times? That's tough.
---
If you're looking for a benchmark for your defense, the Central Aroostook girls held Easton to 3 points. Three. If you're wondering, that's the 6th single-digit girls score since Christmas.
If offense is more your thing, Evan Carter and Owen Sweeney scored 23 and 20, respectively, for the Easton boys...Mason Desjardins dropped 36 on Valley as Forest Hills erased an 11-point deficit and punched their tournament ticket...Molly Hay scored 21 in leading the Carrabec girls to their second win in a row...And Lizzy Gruber did Lizzy Gruber things, nearly out-scoring Erskine all by herself en route to a line of 23/18/4a/4s/3b.  
Oh, and I meant to get this in yesterday's update, but Presque Isle's Malachi Cummings scored his 1,000th point Houlton. A free throw did the trick.

There's not a lot of doubt about the Game of the Day when two top 5 teams play.
The Oxford Hills boys take their perfect record to the Expo to take on Portland. Scott Graffam's Vikings, led by Teigan Pelletier, have out-scored their opponents by over 20 points a game and no one has kept the margin to single digits. As a result, they're 4th in the state in %Perfect. Having said that, half their schedule has been against teams outside the Top 75, which is not exactly a hard AA schedule.
Portland, however, has played 5 of their 6 games against teams in the Top 50. They've played 2 games that came down to the final seconds. So they're definitely the more battle-tested team. But can they score enough to keep up?
Both of these teams are virtually assured a playoff berth, but, as I wrote about in the Bangor Daily News, there's a real benefit to getting the 1 seed in AA.
The Bulldogs enter the game as a slight favorite to get that spot, so this will clarify things quite a bit.
Portland seems to have abandoned their streaming on YouTube, but I'm sure there will be highlights on the news.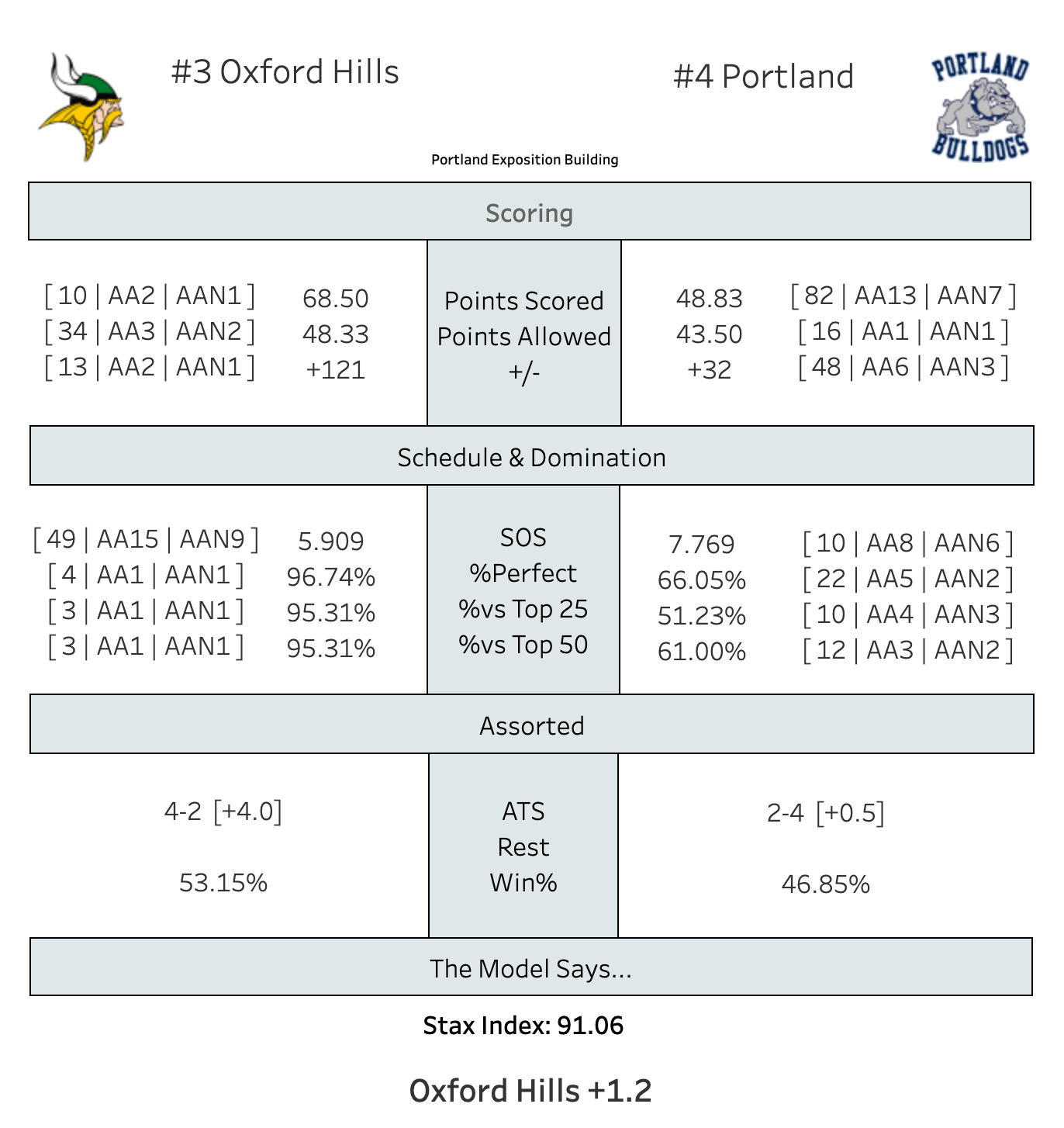 The rest of the games are after the jump