Snow Day? No Way.
Izzy Allen joins the 1K club, Penobscot Valley hands Dexter their first loss, and Brewer survives.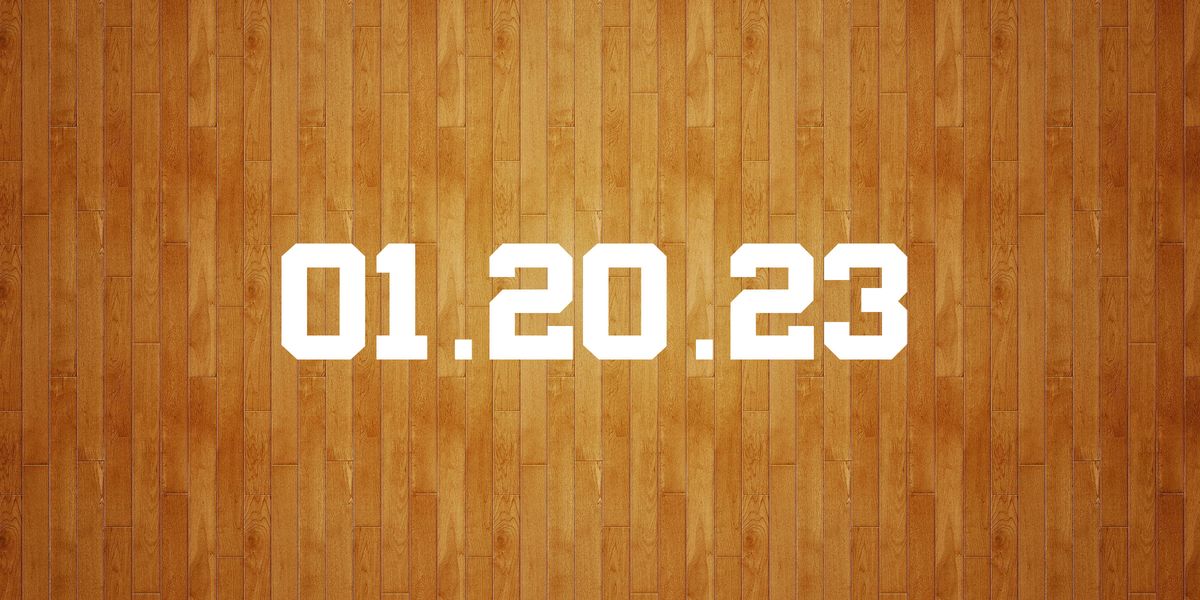 In the Game of the Day, Penobscot Valley dealt the Dexter girls their first loss of the season. The win puts them in 3rd in C North, tightly bunched with Dexter and Hodgdon, but it doesn't change much for Dexter's Tournament Odds. They're still 86% to get the top seed.
It does, however, solidify the Howlers' quest for the bye. They've now got a fighting chance for the 2 seed and, more importantly, at 78.4% for a trip directly to Bangor.
---
Central's Izzy Allen scored her 1,000th point on this 3 (h/t Eastern Maine Sports). By the way, she's a junior.
I had the night off and the Lizzy Gruber experience was nearby, so I ignored the Stax Index and headed down to Newcastle to take in Gardiner @ Lincoln Academy. The game was not close, but Gruber didn't disappoint.
Lincoln Academy had no answer for the future Miss Basketball, who quite literally did whatever she wanted. She finished with a triple-double in only 15 minutes.
Elsewhere...
Gabriel Hagar had 22 for the Lincoln Academy boys in a win...Peyton Mitchell scored 22 in Mount Abram's OT win over Mountain Valley...Jamier Rose's 20 points for Noble gave TA a scare....The Brewer boys needed overtime to survive Nokomis...Aiden Hoffses dropped 29 as Vinalhaven rolled...Riley Clark had 10 points and 18 boards for the Valley girls.
---
School here was canceled last night, so I woke up expecting the entire slate to be wiped out, but it looks like a lot of southern Maine schools are giving it a go. But definitely check before you drive to a game.

We're back in C South girls, where not a ton has changed.
The North Yarmouth Academy girls have been the definition of dominant this year. They're unbeaten (11-0) and they're still unbeaten against the spread. They're probably a couple of free throws away from having a %Perfect of 100%, which is insane this late in the year. They've out-scored opponents by a whopping 527 points (that's 47.9 a game). No other team in the state, boys or girls, is above +490.
However, they have not played a team in the top 25 and their schedule has been one of the easiest in the state.
Enter OOB. The Gulls are coming off their first loss since the season opener, a close game against Wells. They've got the weapons to score against the NYA defense.
The Tournament Odds have both of these teams getting a bye and NYA with a 60% shot at the 1 seed. This could also be a preview of a Regional Final. And word is they're playing this one.
OOB's YouTube should have the stream.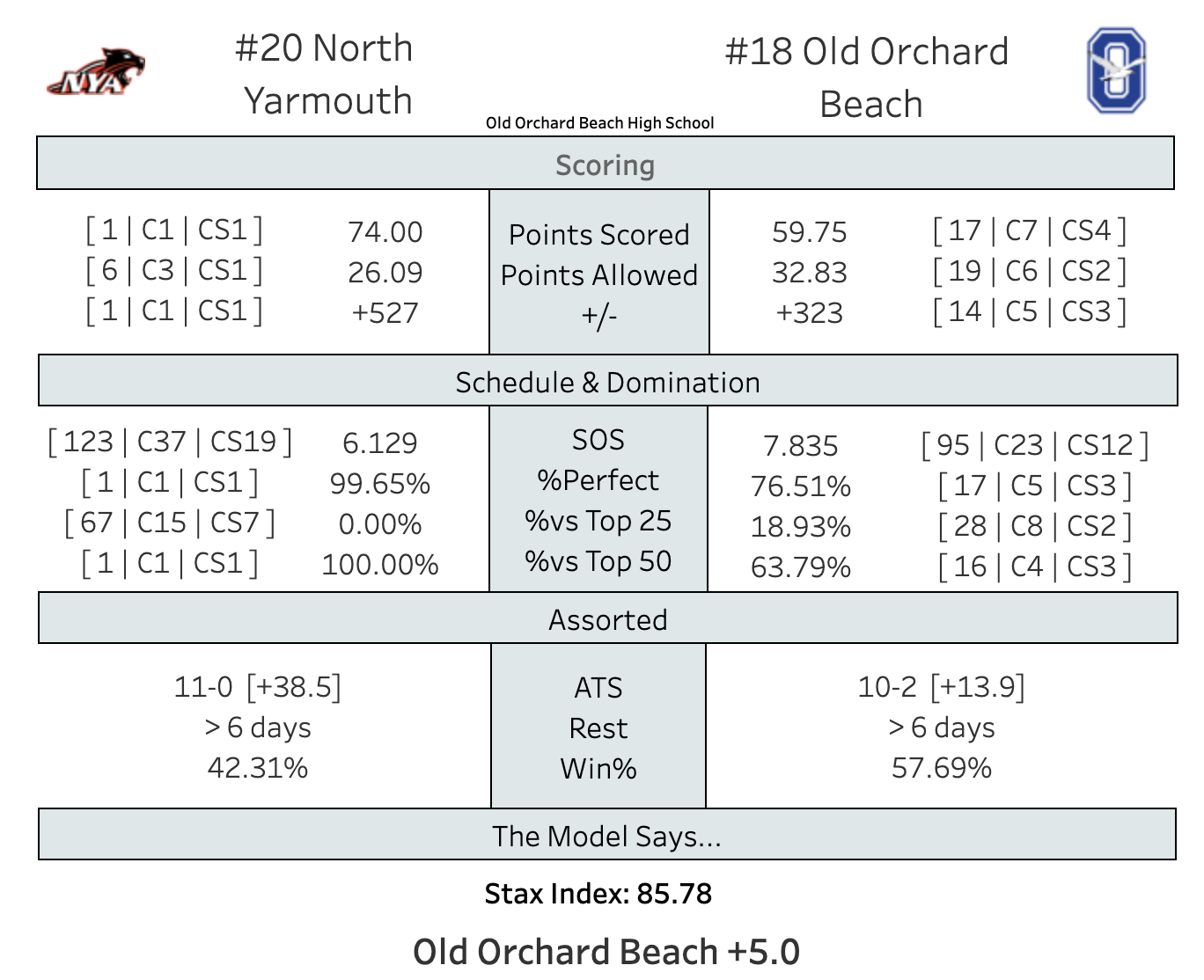 The rest of today's maybe schedule is after the jump.