Scoreboard Watching Season
Calais and Oxford Hills make statements, the cure for your scoreboard frustrations, and a battle for seeding in AA South.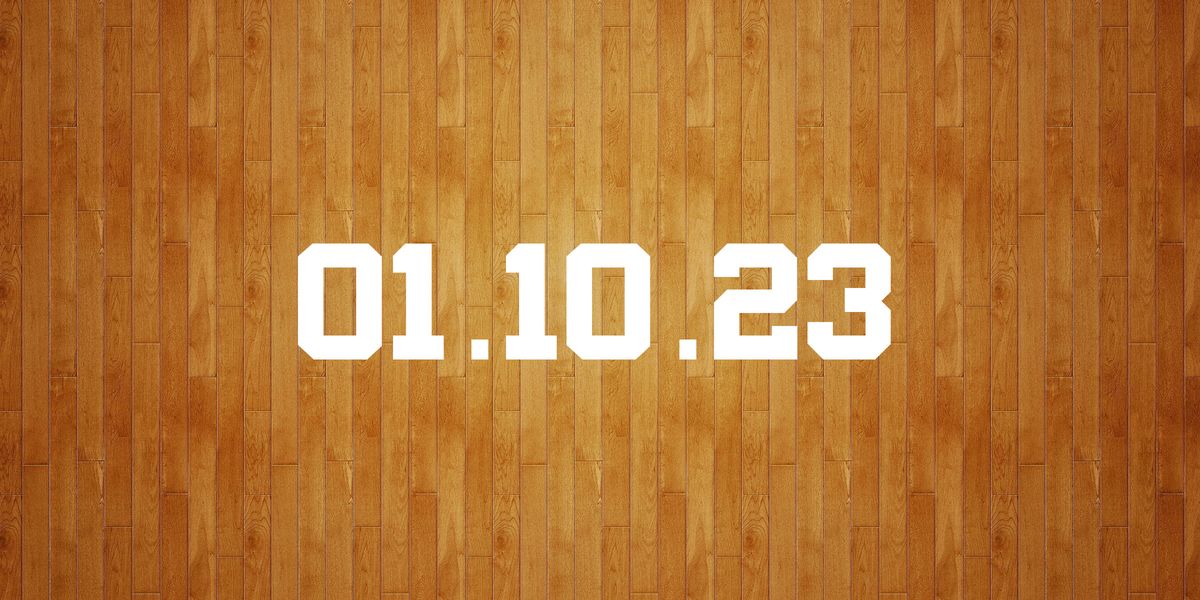 In the Game of the Day, Calais showed their offense was for real, making short work of Lee Academy and coasting to a 79-58 victory. Despite being in 4th place, Calais is now a slight favorite at 43% to get that all-important bye in C North. Lee Academy is still in 3rd, but they're 38% to get the bye. So this is a long way from being settled.  
Based on just the numbers, it's hard to know if this is a bell-weather or simply a case of Calais needing the win more than Lee did. They'll play again on January 30th.
---
Elsewhere...Ayden Jefferson dropped 30 in leading Buckfield past Telstar...Callan Franzose went for 22-10-9 for Madison...Sierra Carson had 24 and Tristen Derenburger hit 7 3's as Oxford Hills blew out Edward Little.
There's wasn't a ton of action, as you can see.
---
If you're frustrated with scores not getting reported (and who isn't?), the Scoreboard experiment is going quite well.
Last night, by the time the entire Boys slate was logged and the Heal Points updated (at 8:45 PM), one game had been reported to the MPA and, I think, 3 to Varsity Maine.
So you can spend your night refreshing a page that isn't updating, but you don't have to.
---
We've got a full slate today.
Despite starting the season 8-1, the South Portland boys will need absolutely everything to go right in order to get the 1 seed in AA South. TA currently has a stranglehold on that and are 88.8% to get the 1 in the tourney odds that'll publish later today. That's not entirely their fault, as TA has more Heal Points available in their schedule. Which of course makes the fact that TA beat them loom large.
All is not lost for SoPo. Despite being in 3rd place in the Heal Points, they're the favorite for the 2 seed. What they don't want to do is fall to the 4 (13.5%) and get Thornton Academy in the second round.
That starts with tonight's matchup with Gorham. The Rams started the season 5-0 but have dropped 4 straight (by a combined 13 points), culminating with a heartbreaking 1-point loss to Bonny Eagle, the team they're currently fighting for the 3-seed.
There's a lot of seeding implications here.
I believe NFHS has the stream.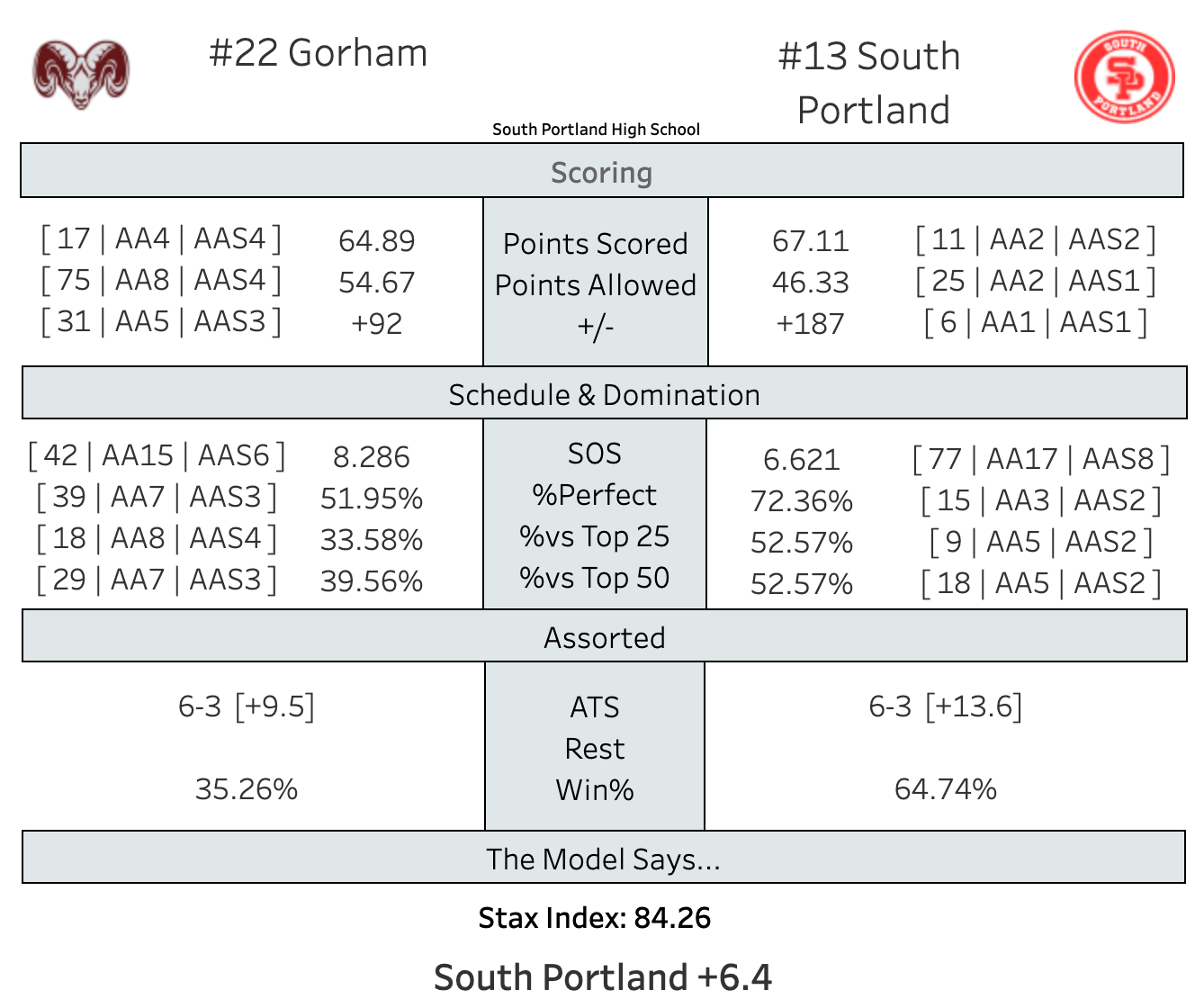 The rest of today's schedule is after the jump.