Scarborough in OT!
Have we already seen the upset of the tournament?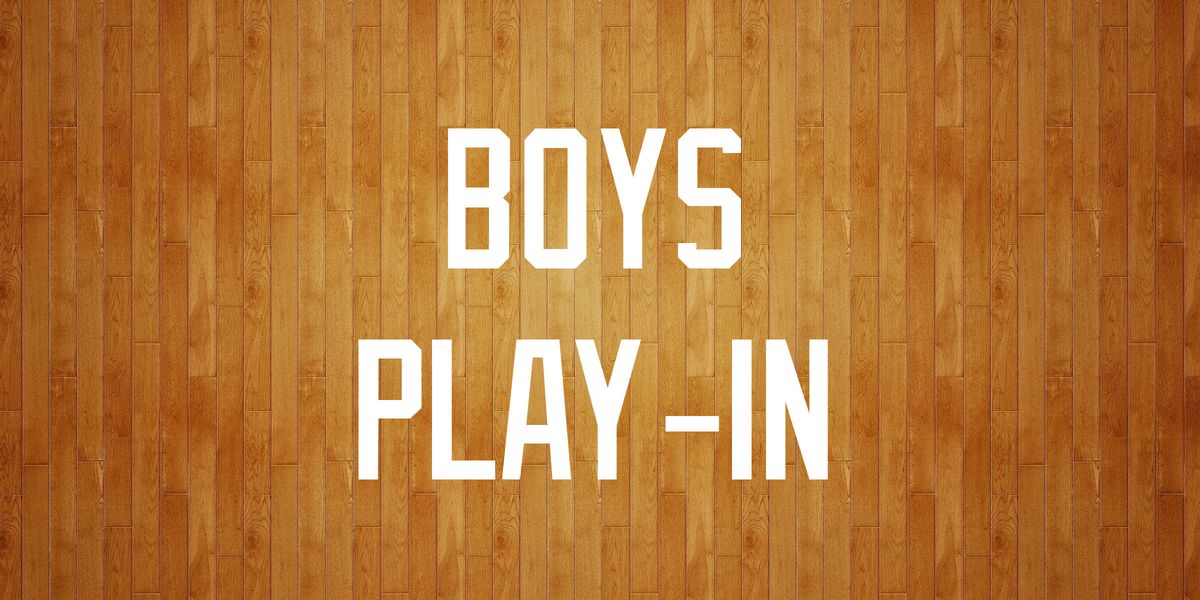 I was having trouble coming up with a compelling way to open the recap from the first night of play-in action.
And then.
Scarborough pulls off the massive upset!
Gorham won the 2 regular season matchups by 18 and 14.
Scarborough was a 19 point underdog on the road in a playoff game in front of a packed house. Teams that were at least a 19-point underdog this year went a combined 4-218 (1.8%) on the year. Somehow, 3 of those games involved Central Aroostook (go figure). The other was the Brewer loss.
So perhaps "shocker" is an understatement. There are 8 vs 1 upsets that aren't on this level.
My AA quarterfinals hot take is that if they're going to play at the higher seeds, they should do it on Thursday so they don't pull focus from the smaller schools playing their prelim games on Tuesday and Wednesday.
---
We had 2 other upsets last night.
#11 Central Aroostook blew out #6 Calais as a 10.5 point underdog and #10 Sumner beat #7 Narraguagus. They were a 4.1 point underdog.  
The Gold Ball Odds are updated to include all of last night's games and will be updated daily.
As you can see, C North is already a mess.
(this is the Excel version. It's a little prettier.)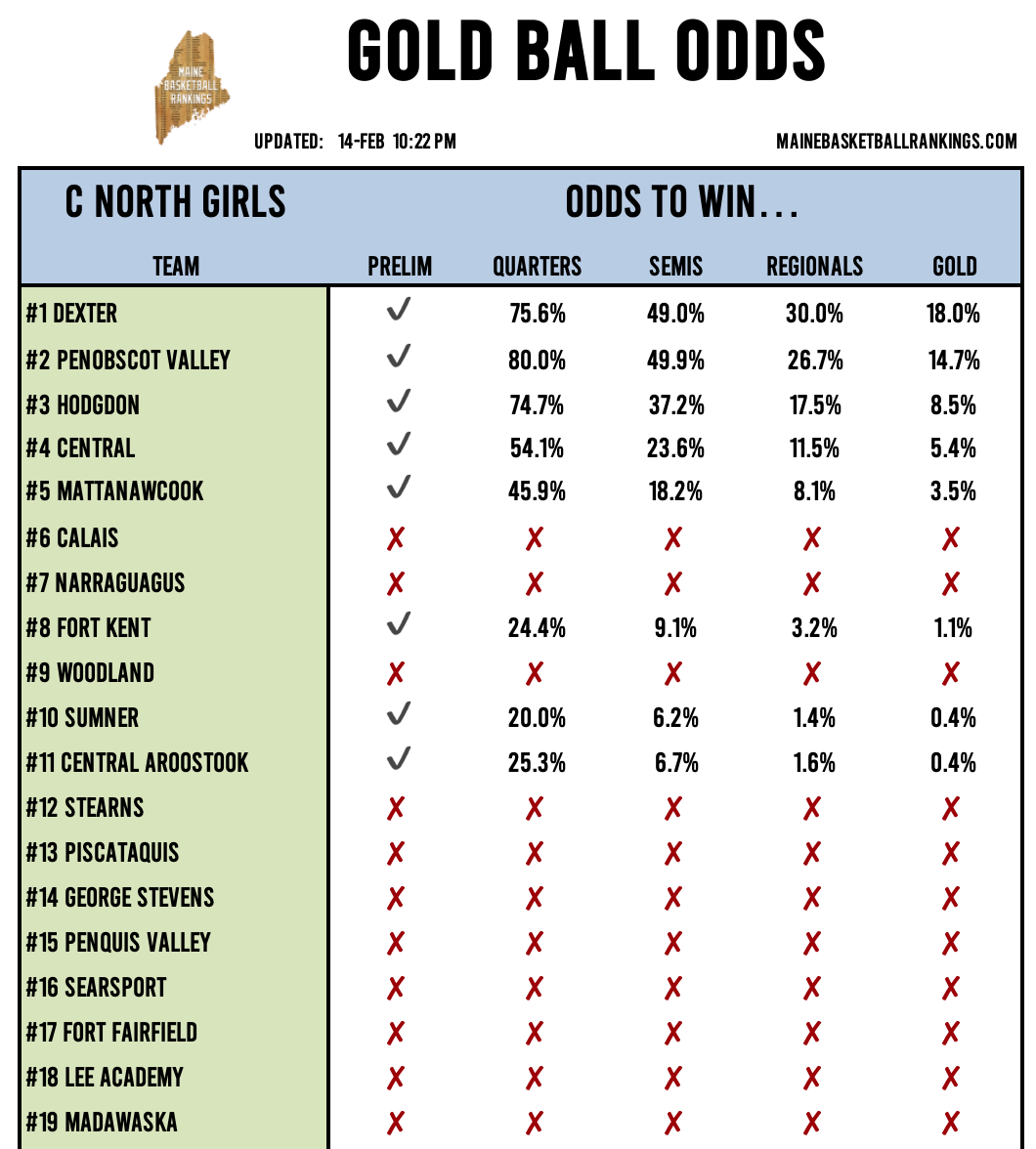 ---
The Peter Webb All-Stars are up to their old tricks.
Sounds like a dunk technical is on the way.
---
If you've been digging into the Media Guide, you may have noticed a few bugs. There's a weird thing where some teams are being ranked by their 2020 classification. So teams like Oceanside and Medomak were being ranked in stuff like Strength of Schedule as if they were still in B North and A North, respectively. I taught myself a new Excel trick that should fix that. The Traip girls had a random glitch on one game. Some stuff like that.
I'll be pushing out an update after the prelim games are all done and you should be able to easily grab that prior to heading to the tourney on Friday. So read it now and print it after the update.
---
Earlier today, the MPA had their meeting on what might become the new classification plan. Maybe.
Adam from the BDN was there for the 2.5 hour Executive Session (If you're going to have an Executive Session that long, let Adam go get lunch. Do the white smoke like when the Vatican has a new Pope.)
The short version is there's proposals. There's a 4-class proposal and a 5-class proposal. I've seen them. They're both an improvement over the current system. But I get the sense that more proposals are on the way.
But the big news is that we seem to have cleared the way for teams to petition down, provided they've won fewer than 25% of their games over the last 5 seasons. 25% is 4-14. That feels high. 4-14 is kind of competitive, but also it's relative. Who did you beat? You can go 6-12 without getting off the bus or you can go 6-12 and get the 7 seed. It depends! You'd think a state that uses the Heal Points to determine playoff seeding would understand that inherently.
If only there was a system in place that accounted for things like that and would tell you which teams were much better (or worse) than their record.
We'll know more in March. Or maybe we won't.
---
Today we've got the majority of the boys prelim games.
I'm pretty sure there's at least 1 upset here. On the girls' side, Leavitt's Caitlyn McCoy is out for the year. They're a much better team with her on the floor, so they're probably an actual underdog (instead of a 1 point favorite) to a York team that snuck into the tournament on the final day and nearly beat Wells in the finale. We could be seeing the early stages of a Cinderella story.
---
Between MaineBasketballRankings.com and the Bangor Daily News, we're going to have a ton of tournament content for you, covering all 3 tournament sites.
I'll be bouncing between Portland and Augusta and Larry and Adam will have Bangor under control. It's going to be fantastic.

The Hall-Dale boys started the season 6-2, but since then things haven't gone well. A team that was looking like the 8 seed in December fell to the 12 seed after finishing 1-9.
On the other hand, Mount Abram has won 11 of their last 12 and already beat Hall-Dale by 19 in December.
This feels like a miss from the Stax Index, which probably means Hall-Dale will have a chance to win this in the final minute.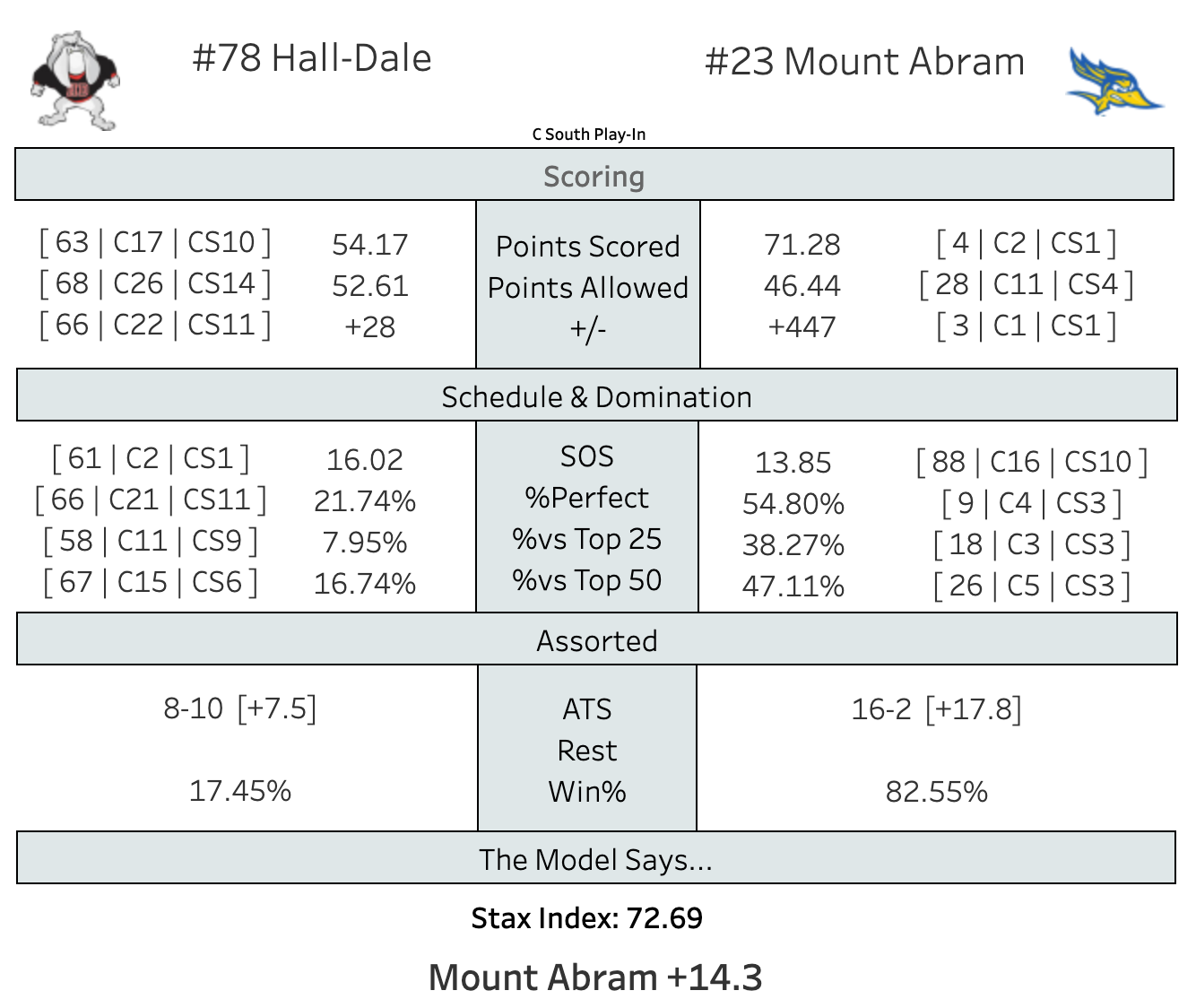 The rest of today's games are after the jump.