Rockstars
Dirigo survives a scare and a way to add some pep to your student section.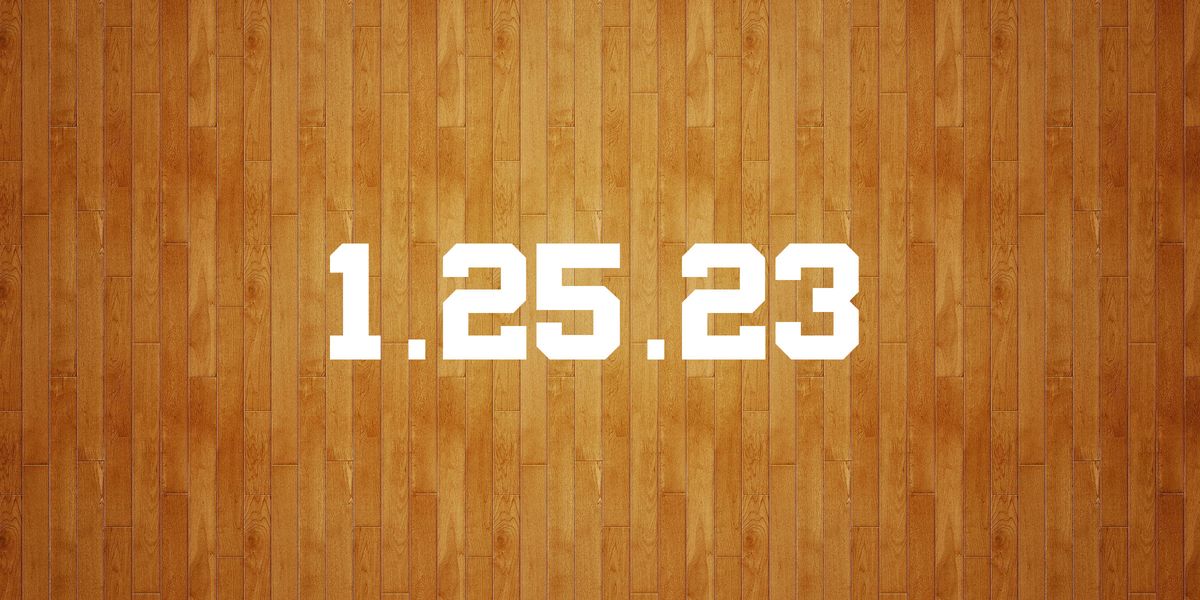 In the Game of the Day, Mount Abram gave Dirigo everything they could handle. The Cougars and Roadrunners went back and forth--Mount Abram led several times in the 4th quarter--but Dirigo survived to stay undefeated.
The loss is a real missed opportunity for Mount Abram to grab one of the byes in C South--they drop from 53.2% to 43.7% with the loss. They no longer control their own destiny for a top 4 seed.
Dirigo has already clinched a bye and it looks like they need 2 wins and a little bit of help to clinch the 1 seed. It's hard to imagine they don't head to Augusta as the 1.
Elsewhere...
Maddie Fitzpatrick's 14/10/6 led Cheverus to a win over Windham...Rachel Penny hit 8 3's to fuel her 34 point outburst for Edward Little...Ella Beaudoin's buzzer-beater got Lewiston a W over Portland...Sarah English had 28 & 16 as NYA kept rolling...Silvano Ismael dropped 26 on Windham...Gabe Hagar's 24 led Lincoln Academy over Mount View...Callan Franzose had 32 for Madison...The Monmouth boys raced out to a 29-0 first quarter against Telstar...Ariana Thibeault (23) out-dueled Lindsay Hamilton (28) as Oak Hill beat Carrabec...The Oxford Hills girls survived another test in their schedule gauntlet, beating Bangor by 5...Peyton Reckards had 25 & 15 against Islesboro as Temple won...Kolbyn Dunphe was 2 rebounds shy of a triple-double as Westbrook rolled.
---
I wrote in the Bangor Daily News about the mess the schedule has become.
It isn't getting better and there's no reason it has to be like this.
---
If anyone's looking for any ideas on how to increase the engagement of the student section, here's one:
I don't see how this could possibly backfire.
---
Thanks to the persistence of my mother, I have added another shirt to my (slowly) growing collection of shirts from around the state.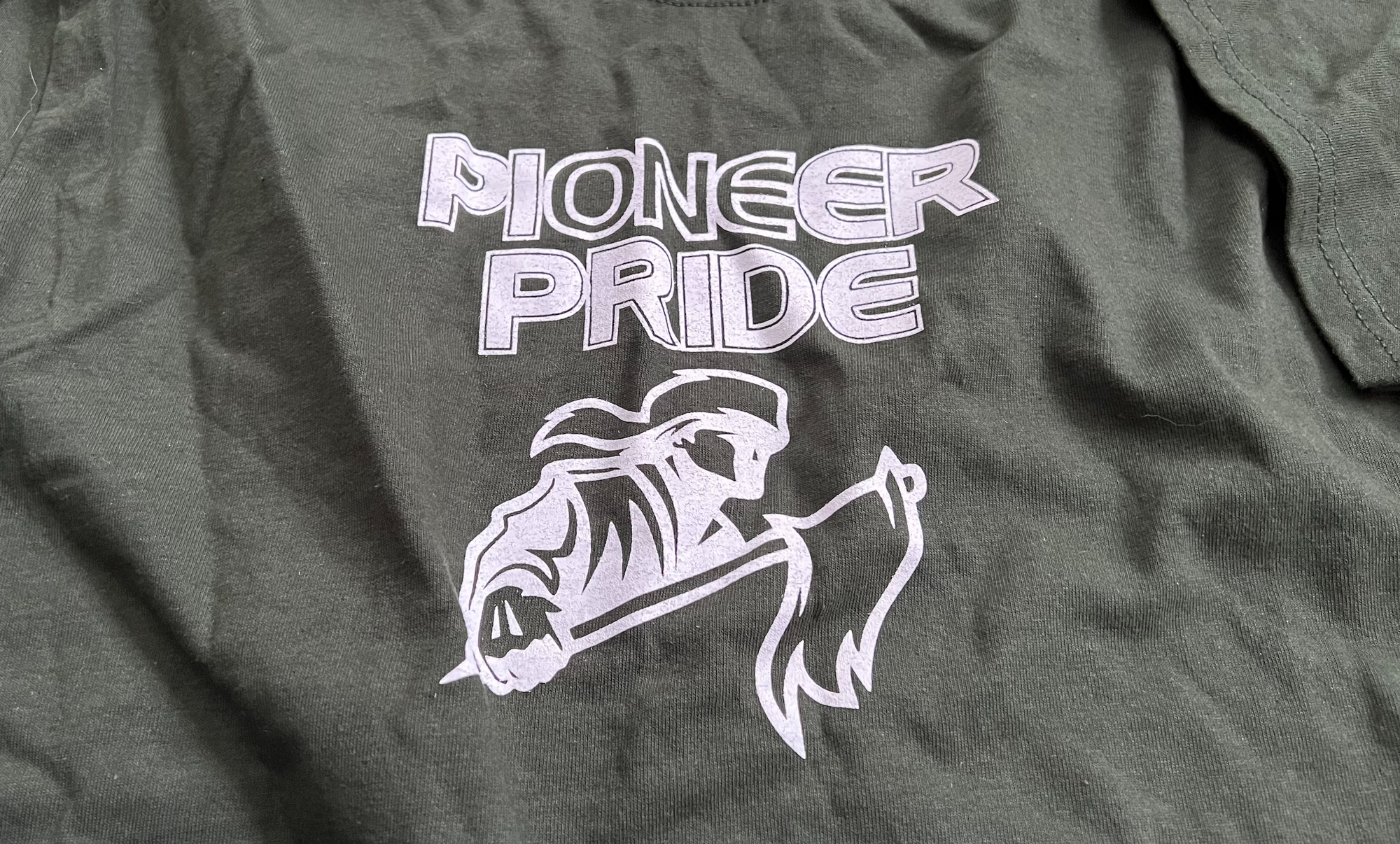 This guy definitely fought in the Aroostook War.
The MPA has a rule that you can't wear team apparel if you're on a press pass, but I kind of wonder...if I'm covering a York/Yarmouth game, can I wear a Wisdom shirt? Obviously I couldn't wear a York or Yarmouth shirt, but a team in a different class? Hmm...
The Stax Index factor in a lot, but it doesn't factor in how much impact a game might have on the standings. Maybe it should, but that sounds hard.
If it did, we'd probably have a different Game of the Day.
The Thornton Academy girls have a 5 game and 30 Heal Point lead on the rest of AA South and get the 1 seed 100% of the time in Tournament Odds. So I think we know who's getting the bye to the semifinals.
Cheverus looks like they're in the mix for the top seed in AA North, but they really aren't. Bangor currently has the lead and Oxford Hills has a bajillion Heal Points left on their schedule, so the Stags will need both of those teams to completely fall apart to get the 1. They're probably the 3 seed, with a fighting shot at the 2 if they can win tonight and beat Oxford Hills next week (weather permitting).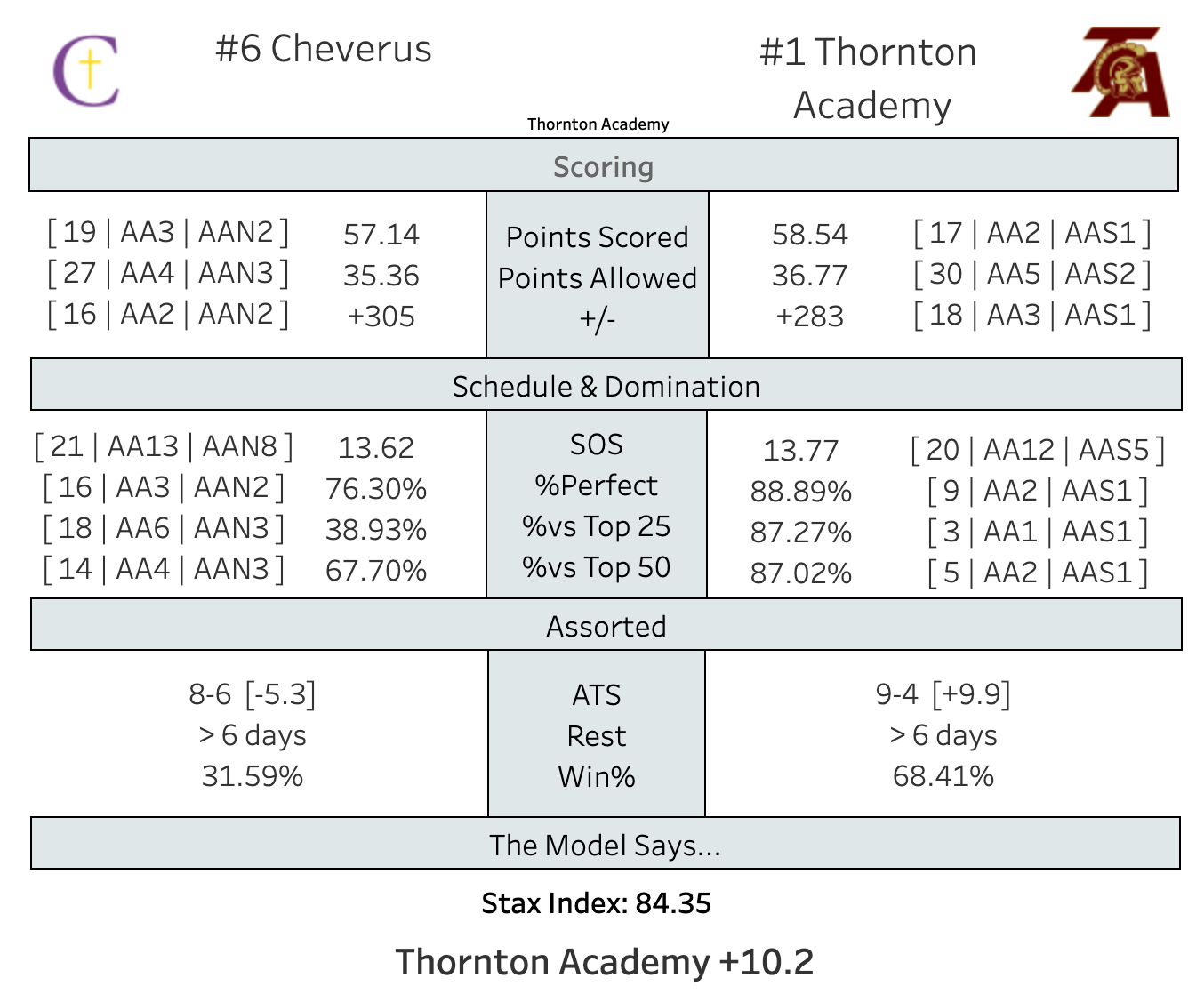 The rest of the schedule is after the jump.