Panther Prowl
The Panthers stay hot and the Patriots do something that hasn't happened in a generation.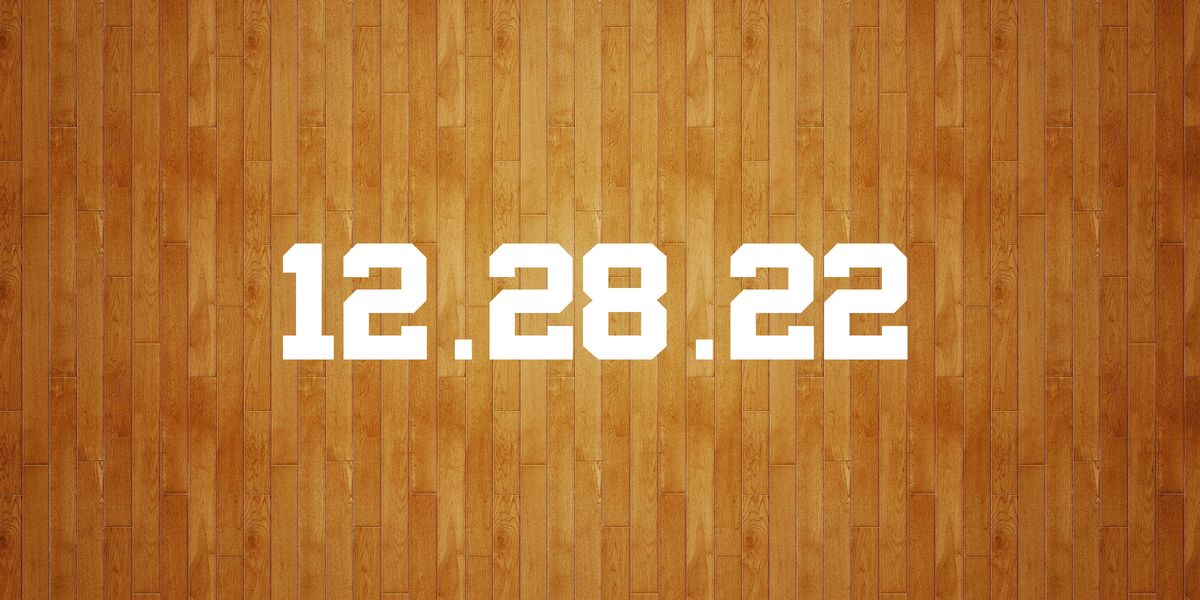 Hopefully if you made the trek to the midcoast for yesterday's Game of the Day, you made the extra time for pie at Moody's because the game didn't really live up to the hype.
The Medomak Valley boys raced out to a 27-11 halftime lead and coasted to a 71-45 win over Maranacook. Despite graduating all 5 starters, the Panthers are 4-1 (5-0 Against the Spread) and are in third place in B South (or in 5th if you live in imaginary MPA land).
Elsewhere...
At the ACC, the Brewer boys blew out Mt. Blue, which moves them to #1 overall for the first time in school history. Brewer and the Model have had a contentious history, so it brings me no pleasure to report this. Also, it looks like they're going to be there for a while. This is well-deserved by the Witches and they're clearly the force to beat in Class A.
If you're following along, I still don't have internet (thanks, Spectrum) and I've used up all my hotspot data for the month, so hopefully this can go through on whatever throttled trickle of data they're giving me.
Game of the Day
The schedule is kind of light today.
We go to AA where #9 Thornton Academy has been rolling, leading AA in scoring, defense, and point differential. They'll host a Gorham team that's 2nd in scoring and differential and are 4th in defense.
The Model isn't sold on this being very close, but it has a chance to be a competitive game in the 70s.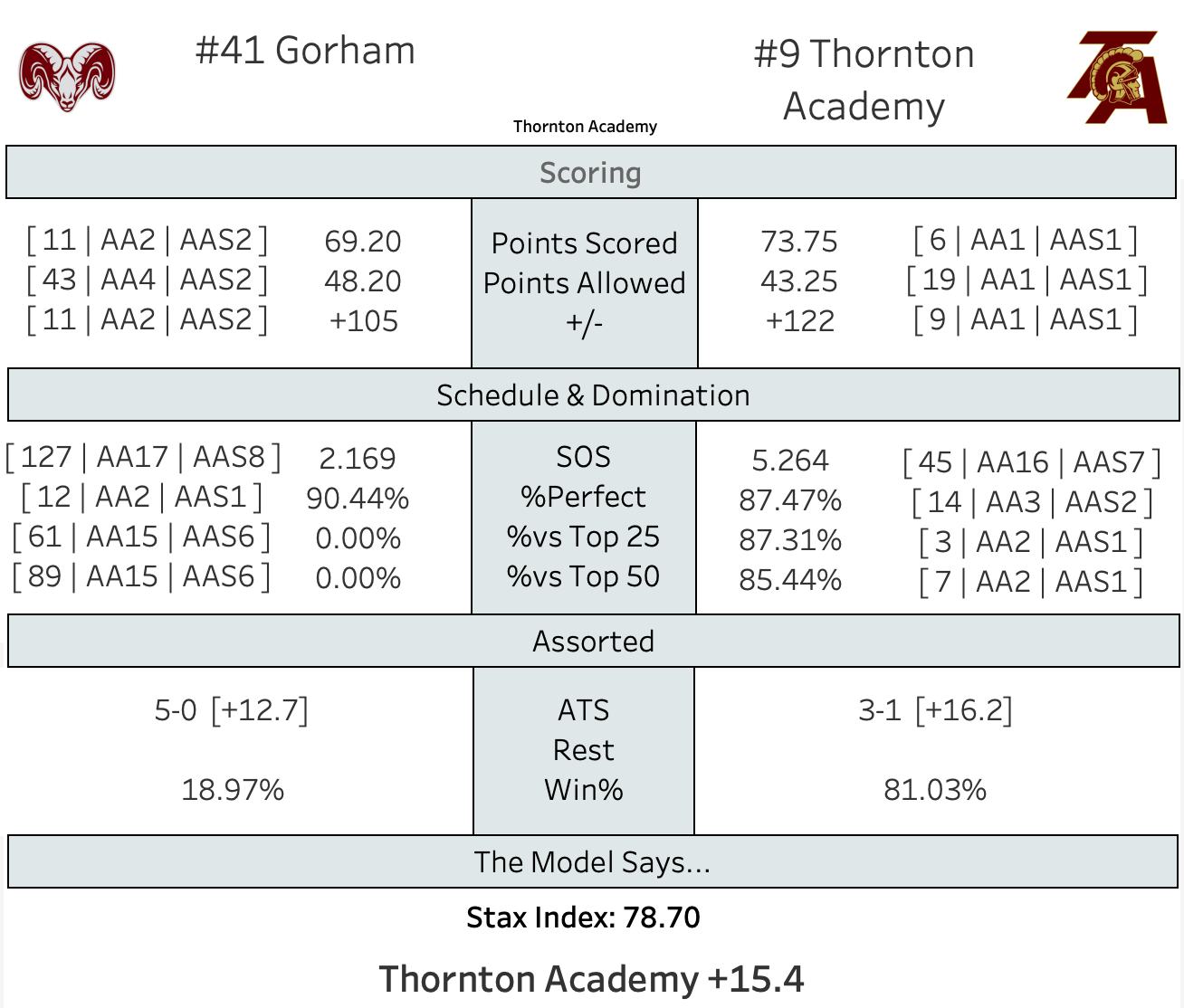 The rest of the schedule is after the jump