Opening Day, Part Duex
The York boys now hold the Class B title belt and two bitter rivals face off in the Game of the Day.
I don't know about you, but it was fantastic being back in the gym last night. The place was packed. The gym was loud. The refs were watching a different game. It was everything you love about high school basketball.
It was even electric if you were in Rockland, where Oceanside was hosting the Camden and Hampden boys, thanks to some issues with the Camden gym.
As usual, the Game of the Day was a thriller as the York boys knocked off the defending state champions.
That now means York holds the Class B title belt. Those are the rules of professional wrestling. They'll get their first title defense Tuesday against Marshwood.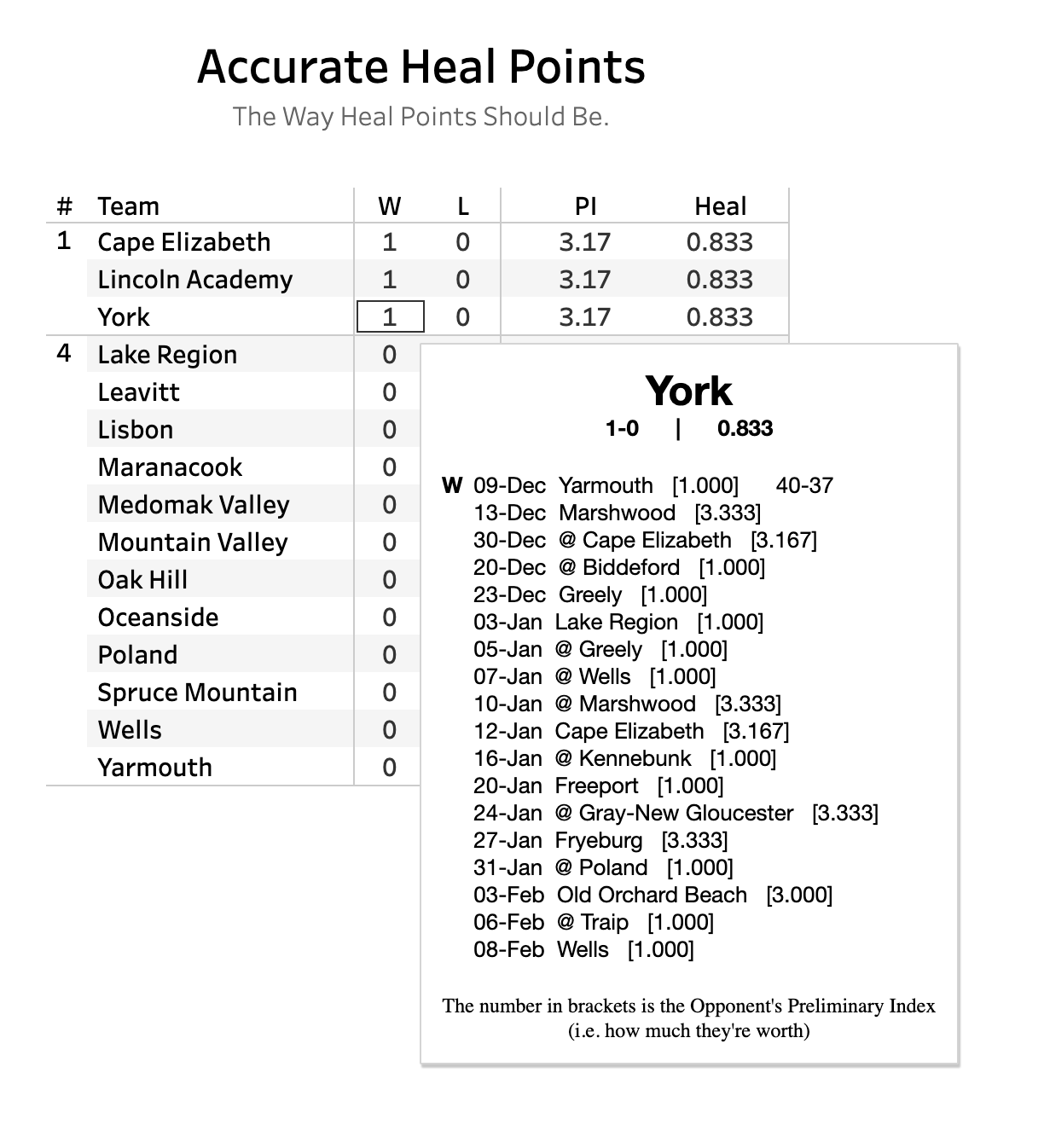 The image is from the Heal Point page, which you'll notice is a little bit better than the MPA's site. That'll go behind the Varsity level in a couple of days, so if you're thinking of a reason to upgrade, that's a very good one.
State-wide, the Model got 67% of the games right last night, which is pretty good if you're a pundit or Nate Silver, but rather mediocre by the Model's standards, even for Opening Night. Part of the reason for that is because it was using last year's Heal Points as a starting point instead of last year's rankings, which naturally didn't exist and since the MPA doesn't maintain an archive of scores (that I could find), I wasn't able to re-create. This will only be a minor inconvenience in a week, but creates some weird picks at the moment. You can see how the Model did on every game here. Let me know if you've got a score from one of the missing games.

The Stax Index has dialed up another great game for you tonight, a rivalry tilt as Medomak Valley heads north on Route 1 to face Oceanside. The Panthers were the B South runners up last season, but they've graduated their entire starting 5, including 1,000 point scorer Trevor Brown. The Model doesn't know this, of course. But you can be confident that Medomak will reload--they always do. You can also be sure that Oceanside will be hyped up for the matchup--they always are.
If you're going, get there early. These two fanbases are large, loud, and they don't like each other. If you're looking for a stream, last year's games were on Vimeo.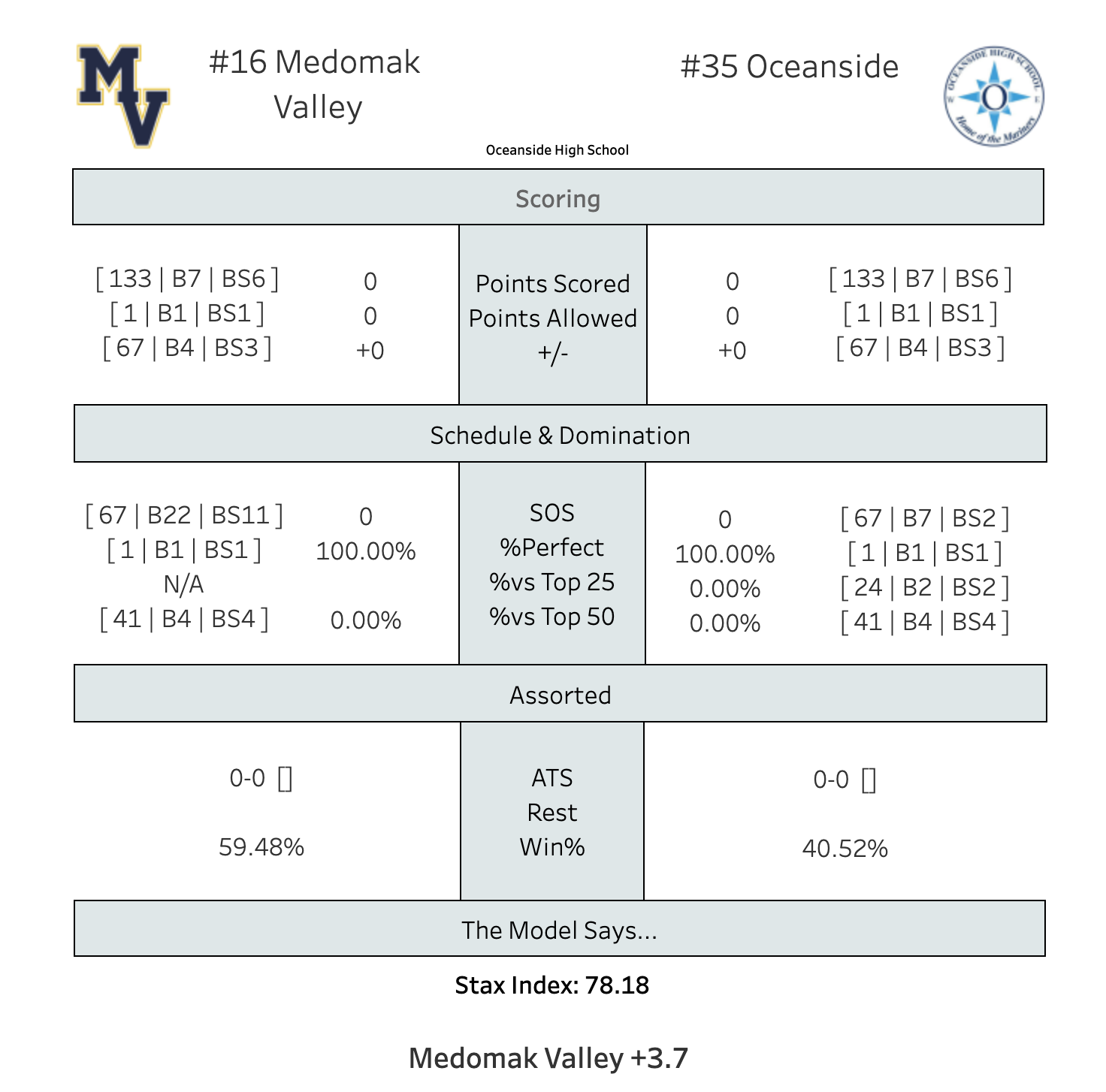 If you're a Varsity member, you can see this for every game on today's schedule. You can also see a list of the Model's picks after the jump.