Off to a Hot Start
It was an Opening Weekend of huge performances.
Well the Opening Weekend lived up to the hype.
There were big performances all over the state. On Friday, Walker Oliver dropped 52 on Madawaska.
Then on Saturday, Gardiner's Lizzy Gruber kicked off her Miss Basketball campaign with this gem against Cony. She's likely the front-runner for the award.
A little further north, Winslow's Jason Reynolds went off for 38 points and 17 rebounds in a win over Presque Isle and Mason Desjardins rang up 39 for Forest Hills.
You could make the argument that the Stax Index undersold Saturday's Game of the Day, as Oceanside and Medomak Valley battled back-and-forth, complete with an error in the book that gave Medomak an extra point and a late 3 for the Panthers that did everything but go in.
Basketball is back!
Also back? The Power Rankings. They're a little bit different this year in that they start with last year's Heal Points instead of rankings, so that's probably over-rating some C&D schools who put up monster regular seasons last year. So I've cut the weight of that in half, which seems to help. In a week, it won't matter at all.
If you're wondering, the Model has gotten 77.6% of the games right so far.

Monday's a lighter slate, but the headliner features a Machias boys team that lost to eventual champion Southern Aroostook in the Regional Final. They opened this season with a 3-point win over Schenck and will host a Woodland team that's making their season debut.
On the off chance you don't want to drive all the way to Machias, NFHS will have the stream.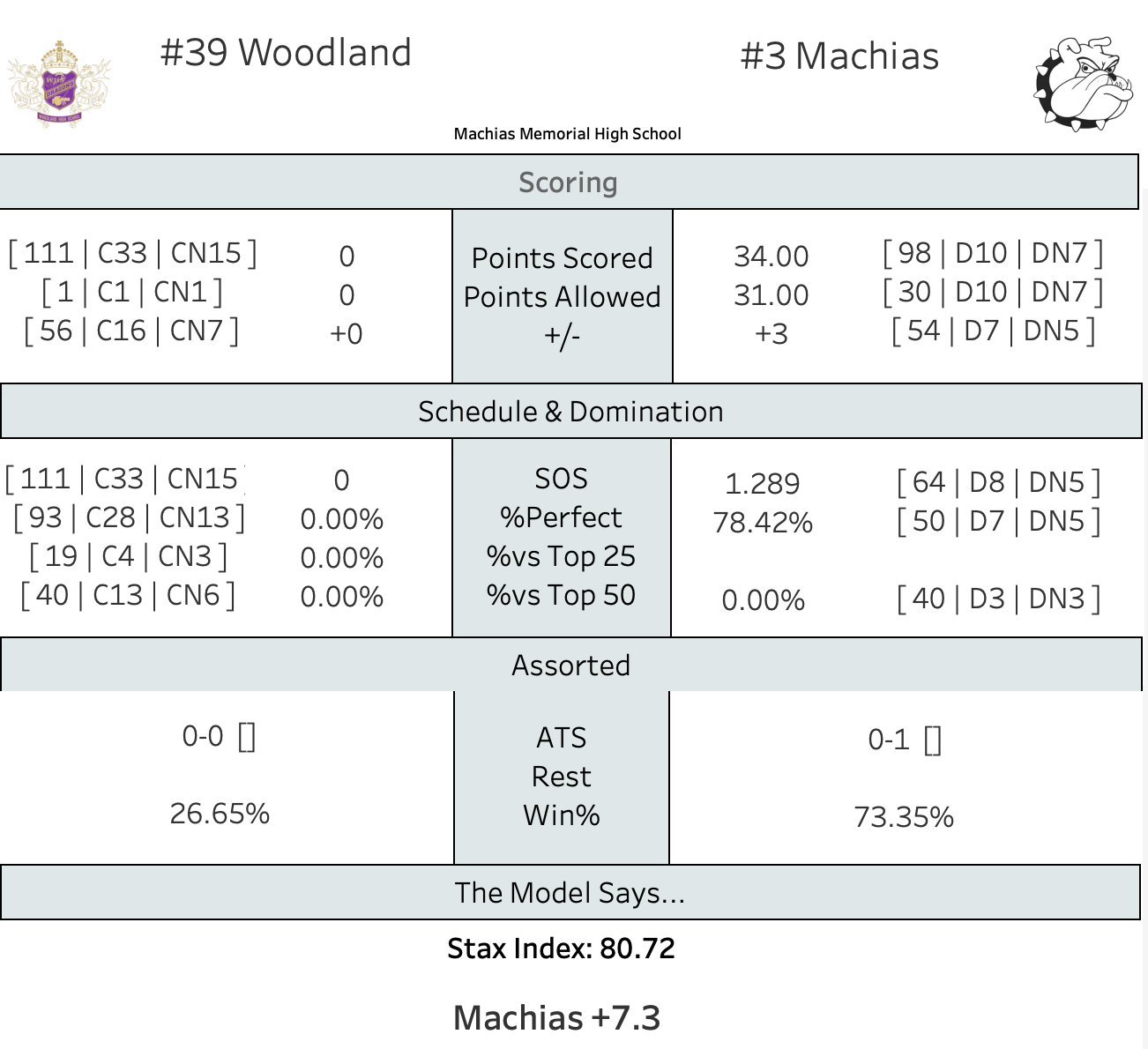 Check out the rest of the schedule after the jump.