Mustang Missteps
Not a great day for Massabesic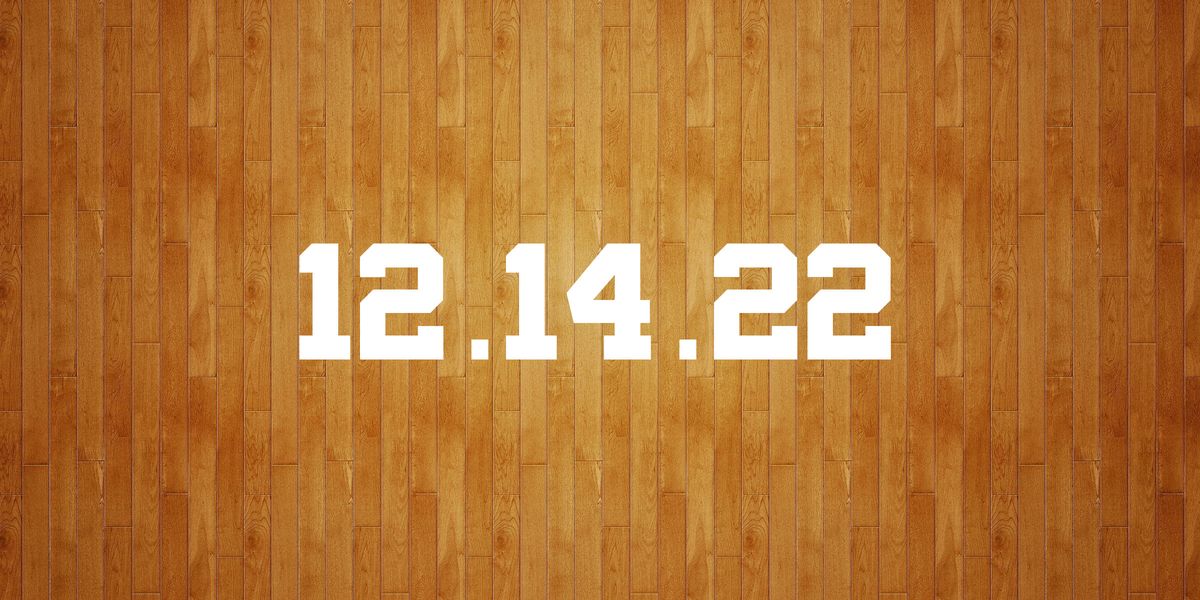 The Postal shipping deadline approaches for the day job, so this will be a quick one. Christmas presents, oy vey.
Last night, the Stax Index showed us it can be wrong sometimes too, as the Portland boys handled Bonny Eagle somewhat easily, 42-28. The Bulldogs win their first game of the year.
Also:
According to Jackson Hett, this is Noble's first win against a AA opponent since December 10, 2019. So hopefully they're on the road to being competitive. There's nothing quite like breaking a long losing streak.
But in other Massabesic news...
Not a good week for Massabesic.
This had been rumored for a while and Massabesic's games were off the schedule last week, but it's always a surprise when a AA school can't field enough players for a team. I would assume there's some scrambling among their opponents to try and pick up extra games, but that'll be tricky because there's only 7 teams in their region and most (all?) A schools are already at 18 games. There's the teams that were supposed to play Rangeley Lakes, but I can't see that happening.
But now there's not even enough teams in AA South to fill up a bracket, which just furthers the point I made in my BDN column. The 5 class system is broken. It was a mistake from the beginning and it's dying. Enough already.

I sort of assumed this was going to be the Game of the Day and here we are.
In A North, Lizzy Gruber has the Gardiner Tigers off to a 1-0 start. They'll host Lawrence with both teams trying to claim some early Heal Points. Gruber, of course, is the front-runner for Miss Basketball. The Bulldogs are coming off a blowout win over Erskine.
There's a very good chance this is a preview of a semifinal or regional final matchup.
I think the Model is probably underselling both of these teams, but it's underselling them in the same way. I wouldn't be surprised if both of these teams are in the Top 10 by January. This pick would feel a little more precise then, but it's probably not too far off.
Munzing Media will have the stream.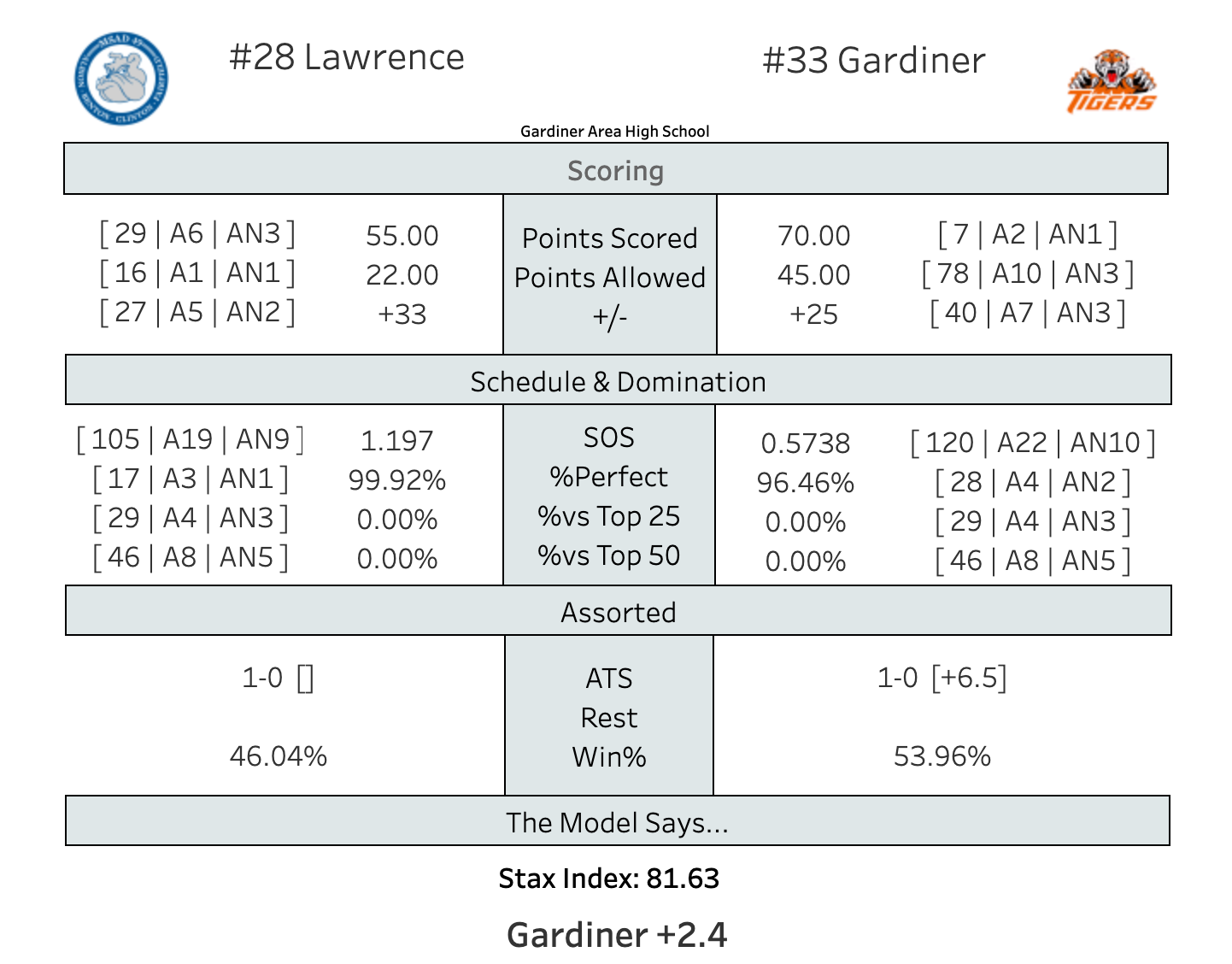 The rest of today's game are after the jump. Join the Varsity!