It's the Final Countdown!
Old Town clinches a bye, UMaine's floor is broken, and more!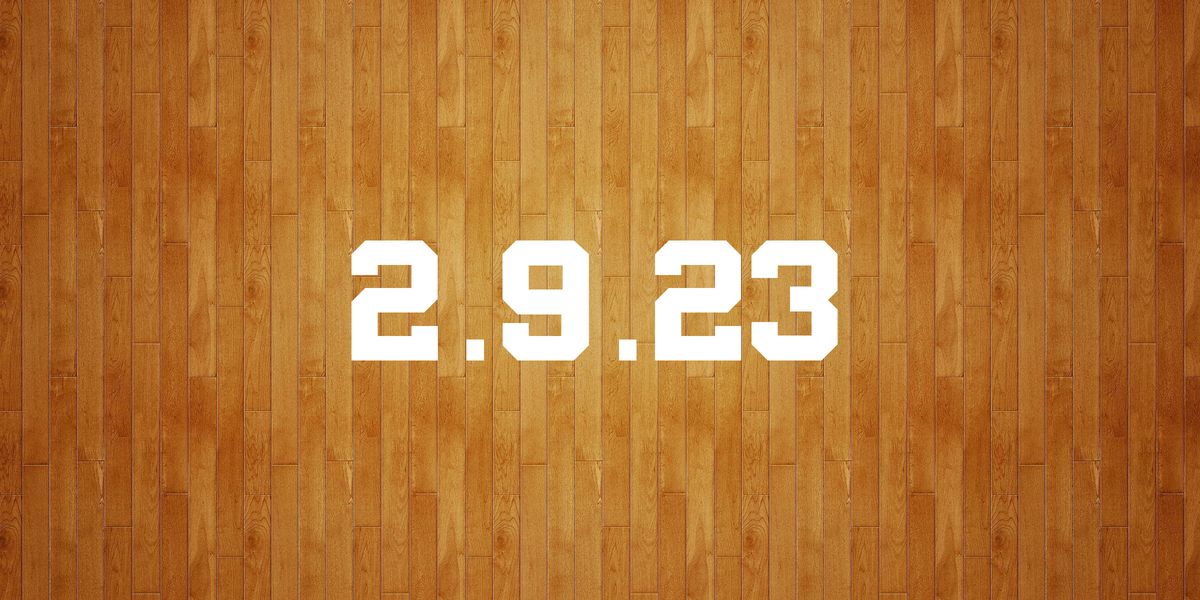 That song's going to be in your head all day now. I'm sorry.
In the Game of the Day, Old Town didn't have much trouble with Orono, winning 54-41. That, coupled with Caribou's loss, clinched a bye for Orono and Old Town. The only question that remains is who will get to be on the same side of the bracket as Ellsworth?

Winslow plays tonight and Orono plays tomorrow in Caribou.
Elsewhere...
Conner Smith's 20 points helped Freeport rally past Fryeburg...Leavitt got double-doubles from Brett Coburn (23 points, 12 rebounds, & 7 steals) and Wyatt Hathaway (20 points & 10 assists) to beat Belfast...Payton Mitchell dropped 34 as Mt. Abram put up 101 on Buckfield...Cal Nice's 13 & 11 helped NYA by Sacopee Valley...Angel Pillsbury's 6 3's led to 26 points as Freeport won...Hayden Madore had 23 for Hall-Dale...Izzy Stewart's 21 & 12 led Richmond against Boothbay...Ellie Leech just missed a triple-double (24/12/9) for Seacoast Christian...Valley's Madeline Hill dropped 32 on Greenville...Logan Carey hit 6 3's for St. Dom's...Fisher Tewksbury had 25 for Valley...Evan Hamm scored 29 as Yarmouth beat Poland...Jacob Fogg's 14 & 10 helped York hold on against Wells...Colin McDougal's 3 forced overtime, allowing Bucksport to prevail over GSA...Jaiden Philbrook had 19 as the Belfast girls upset Houlton.
---
207 had a great story about WHOU and their growth from radio to the dominant streaming giant in Maine.
I've long been a big fan of WHOU and I really hope that as soon as the contracts allow, we can get rid of NFHS for good and just let WHOU handle everything except the state games, because there's no reason to use NFHS when we have 10x the service in-state. Having said that, I'd hate to see MPBN lose the state games. There's a certain cachet about playing on TV.
---
Did you really step out of bounds or is maybe the floor wrong???
Because every so often, the floor is wrong.
This story got picked up by various Twitter accounts (like Barstool Sports) who just copy/pasted Adam's photos and reported it without giving him credit. That's obviously not cool, but it's not isolated to this situation. This happens a lot. Ethics are important!
---
If you're like Adam and you don't always read to the bottom of the newsletter, you might be pleasantly surprised to learn there's NBA picks down there. I just ran the numbers and so far it's 49-27 Against the Spread (64.47%), which I think is pretty good?
I don't have a ton of confidence in the pick for the Bulls/Nets game tonight (Nets -3.7), which probably means it'll nail it.
---
Netflix has a new 2-part documentary about the original GOAT Bill Russell. It's pretty good. Everyone's in it, from Cousy and Jerry West to Tatum and Larry Bird. I wish it was longer, because there's so much to dig into with his legacy. It'll definitely give you feelings, even if you aren't a Celtics fan. If you're just a basketball-obsessed person (and if you're here, you already are), this is something you will love.
---
Part of the genius of the Heal Points is that every game matters. Every. Single. Game. And on this, the final-ish day of the regular season, there's no better example than C South boys (thanks to Drew Ferrari for pointing it out).

Richmond, OOB, and Monmouth are all done. And while they're close, they aren't super close. There's some separation there.
But wait! The Tourney Odds don't agree!

They have Richmond going all the way to 2!
Part of the reason for that is today at noon, Vinalhaven plays Wiscasset. They'll probably win. And Temple still has to play Pine Tree and North Haven and they'll probably win those. And that should get Richmond to 2. Three games involving winless teams could be the difference between a 2 seed and a 4 seed for a team that isn't involved in any of them.
I love it.
Having said that, the Heal Points data visualization decided to go rogue late last night (great timing!) and I think it's working now, but if you see anything weird, let me know.

We have a little bit left to settle in A South, where we have one of my favorite Heal Point scenarios.
Falmouth is all settled in the 1 seed.
And if you were some random guy in the stands, looking at the Heal Points, you'd think GNG had the 2 seed pretty well in-hand.

Nope!
Because tonight, Westbrook will play Marshwood and they're both worth a lot of points. So what we're looking at is this:

Falmouth is the 1. GNG is the 3. And the winner of this game will get the 2 seed and gets to be on GNG's side of the bracket. The loser goes to 4 and gets to be on Falmouth's side.
So, pick your poison, I guess.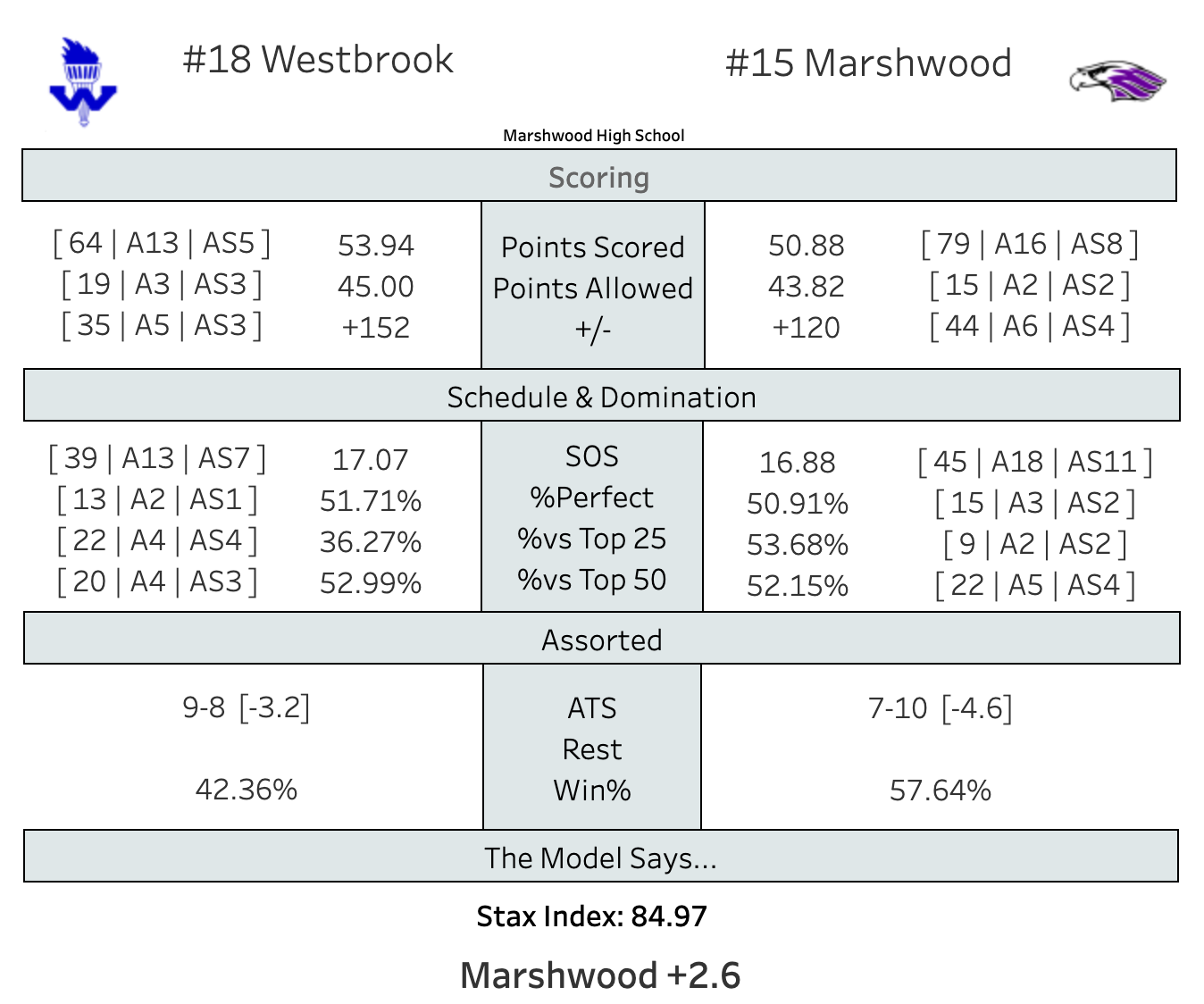 The rest of today's schedule is after the jump.