Howl
I saw the best minds of my generation shocked by a basketball score.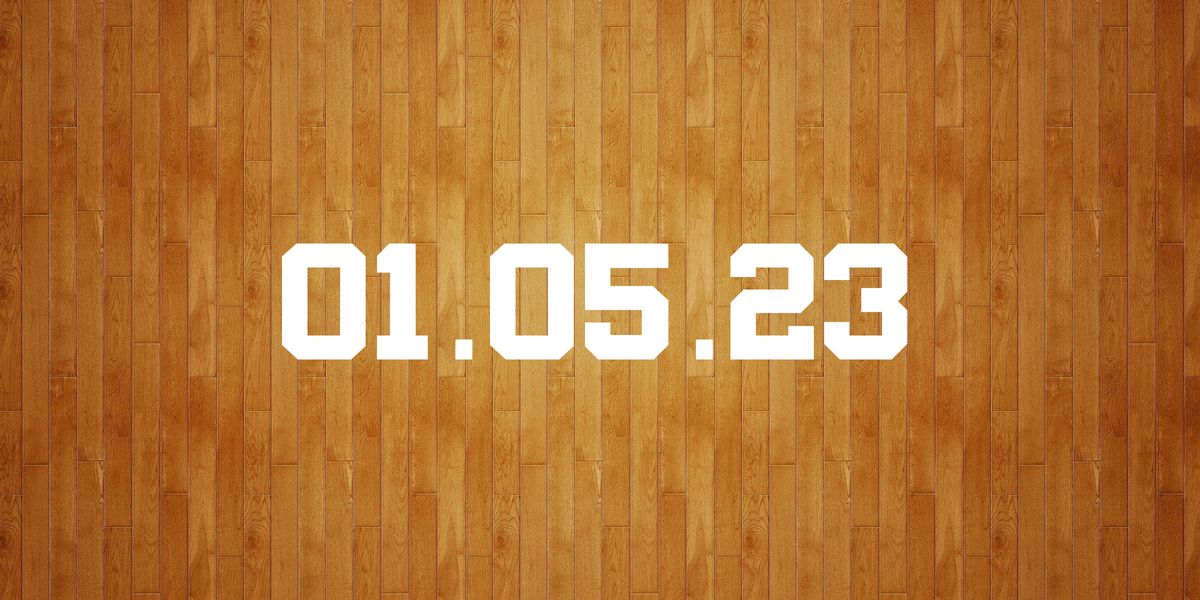 It must have felt like a Ginsberg-esque fever dream in Howland last night as the Penobscot Valley girls stormed back down 19 points late in the third quarter to stun Southern Aroostook 53-51.
You read all of that correctly.
Southern Aroostook entered the game as arguably the most dominant team in the state, not just for this season but for the last couple of seasons. This is a team that was up something like 44-2 in the Gold Ball game last year. So to lose up 19 in the second half? WOW.
As you might imagine, this win does very good things for Penobscot Valley in the Heal Points. Don't sleep on the Howlers, by the way. The Model gave them a 37% chance to win that game, which is pretty good. They'll move all the way up to #20 in today's Power Rankings.
As for the Warriors?
That was my thought too, but looking at the schedule, on Friday they'll host an undefeated Hodgdon team that's probably seeing blood in the water. That might be worth the drive to Dyer Brook.
---
In losing, SA falls from the ranks of teams unbeaten both on the floor and against the spread, but the Spruce Mountain girls did not, using a 36-15 second half to turn a 2-point game into a rout.
They now ascend to first place in B South.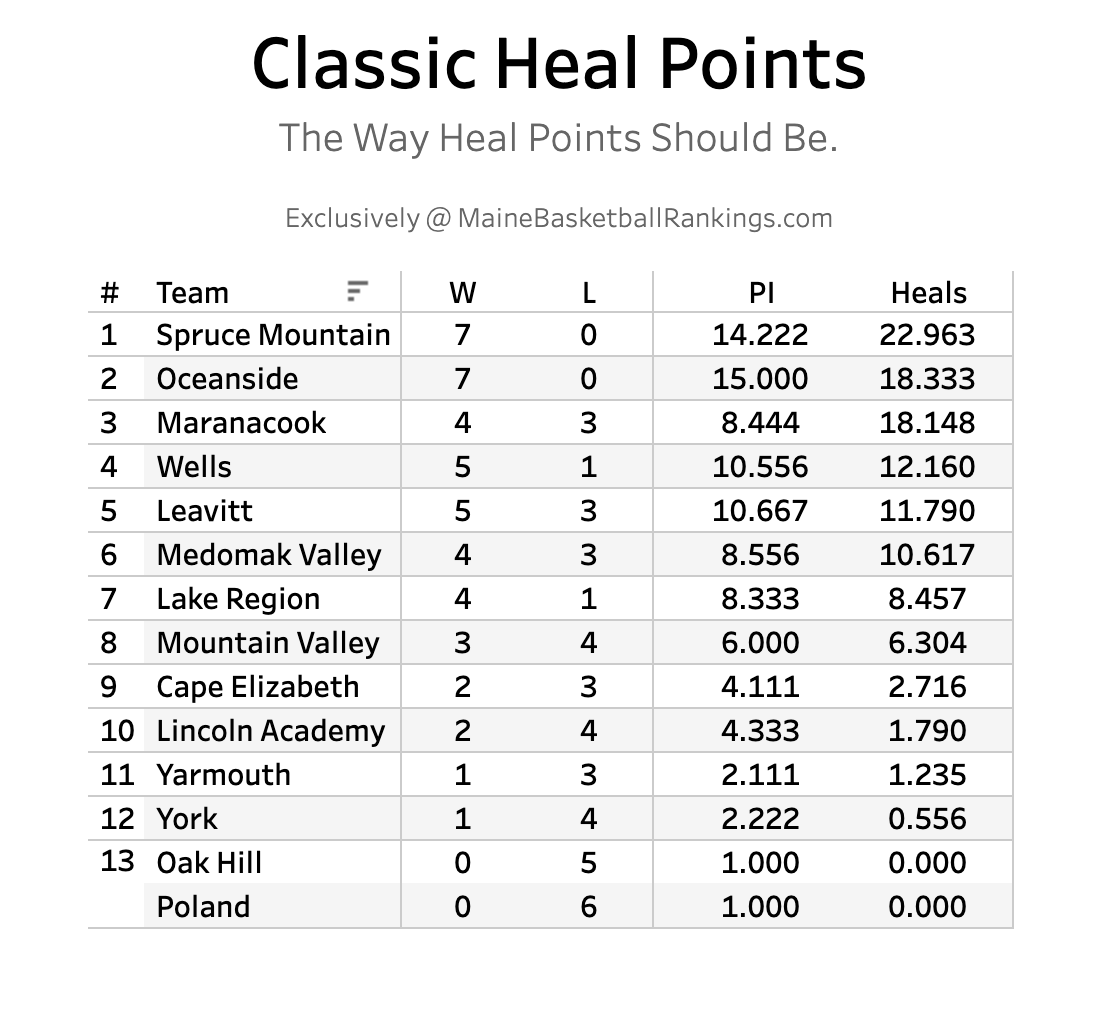 There was an assumption that Oceanside would run away with this region, but it hasn't happened yet.
If you're scoring at home, there are now 8 teams who are undefeated both on the floor and against the spread.
---
Yesterday, a tweet (that I won't share) went around complaining about the mediocrity of the MPA's Heal Point webpage.
I'm just going to say that we're a third of the way through the season and if you're still using that disaster, that's kind of on you. There's a solution right in front of you! So you can spend your winter waiting for a web page to load results that aren't even accurate or for a small cost you can spend that time on other things and have the most up-to-date information possible. Your choice!
---
Also, I built a small thing that I tested last night and it seemed to work.
It's an embed of Google Sheets and it allows people to add scores of tonight's games and feed directly into the Heal Points standings. It's not an automatic update, as I still have to hit a button every so often, but it's a lot faster! Plus, it's one place to see all the scores I've managed to track down. Today's schedule should be up later, but you can see yesterday.
Please don't use this to simulate what the Heal Points might do. I'll probably limit that to free subscribers to minimize the chance it gets spammed.
---
On this, the 25th anniversary of The Ice Storm, we have a little bit of ice (as tribute) and some games have already been rescheduled. So we're on a maybe schedule.

I'm calling a little bit of an audible today, as the Stax Index has us back with Oxford Hills and I don't like to have two games in a row from a team as the Game of the Day.
We go to Bangor (maybe) for a cross-class battle between two of the best girls teams in the state.
Brunswick, the probable 1 seed in A South, has been on a tear. That's not unusual. They usually tear through their schedule until they get to Greely and then that game is a thriller, only this year Greely isn't their usual selves, so Brunswick has kept on rolling, winning by 35.2 PPG.
They'll get their biggest test so far in Bangor.
The Rams haven't looked as dominant on paper, but they have played 3 teams in the top 15 and handled them all quite well. The Dragons, on the other hand, haven't played anyone in the Top 25.
I think the Model is a little off here, but I said the same thing before the Brunswick/Greely game and the Model nailed it.
I'm also skeptical this gets played today.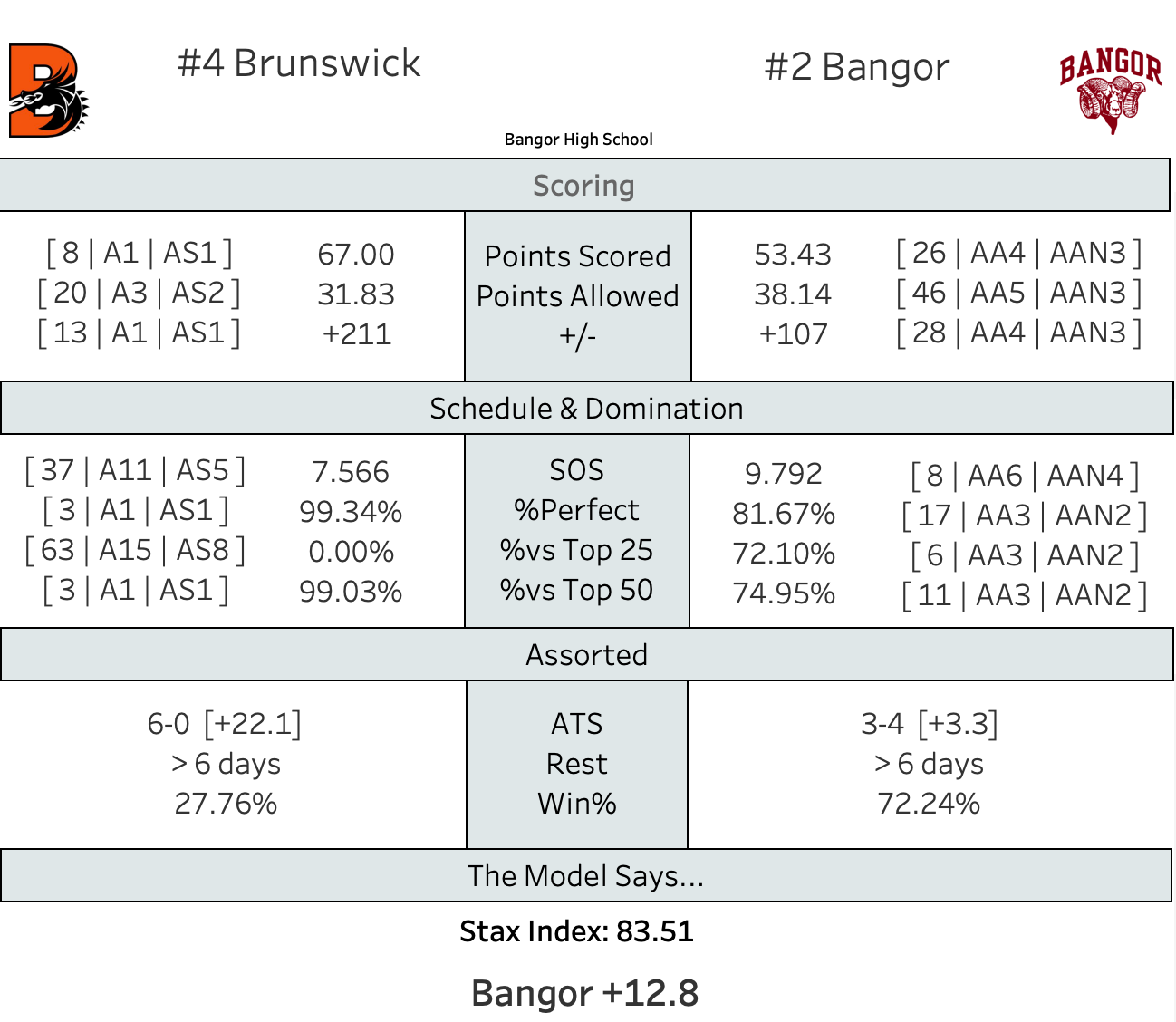 The rest of today's maybe schedule is after the jump.
Some of these games have already been postponed.