Hawks and Rams
Hodgdon and Dirigo stay unbeaten, NYA wins a thriller, and Gorham tries to get an all-important 2 seed.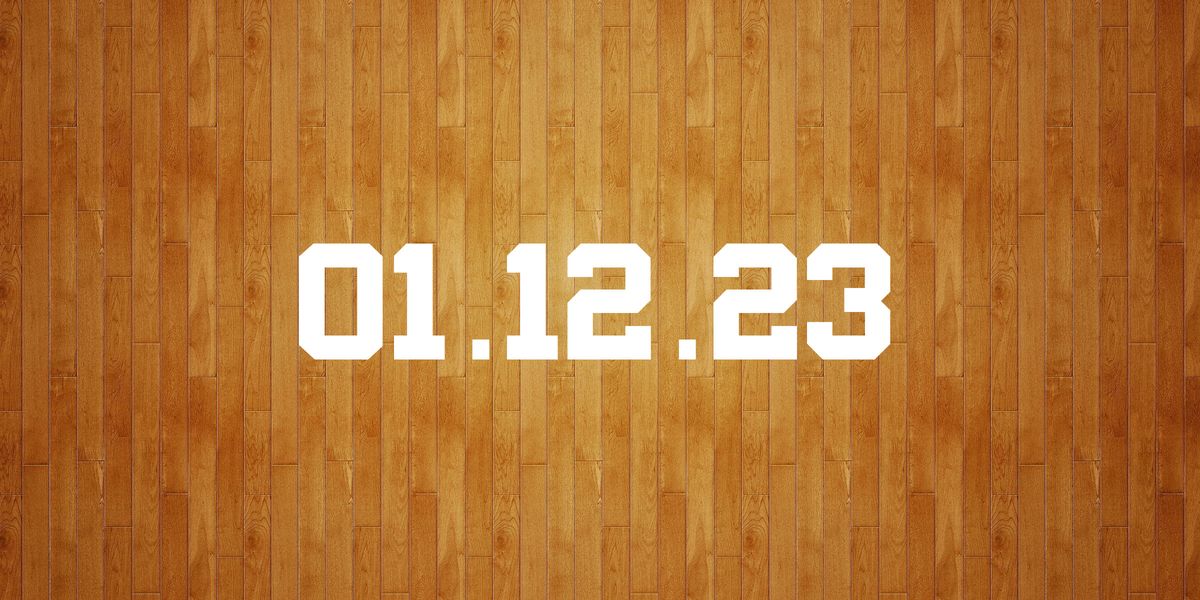 In Hodgdon, Anna Oliver poured in 28 of her 35 points in the second half as the Hawks finished off the sweep of Fort Kent to move to 10-0 and into first place in C North.
In yesterday's update, I wrote that Hodgdon would need a lot to go right to get the 1 seed and even with last night's win, they're only 17.7% to get there. The big reason is that outside of 3 games against the "Aroostooks", there's not a lot of Heal Points left on Hodgdon's schedule. Dexter has an extra game to work with and considerably more points to work with.
They are, however, now 98.5% to get a bye, which would obviously be the first priority.
The top of C North girls looks pretty settled, which isn't usually the case, but the middle? There's a lot of ways this could shake out.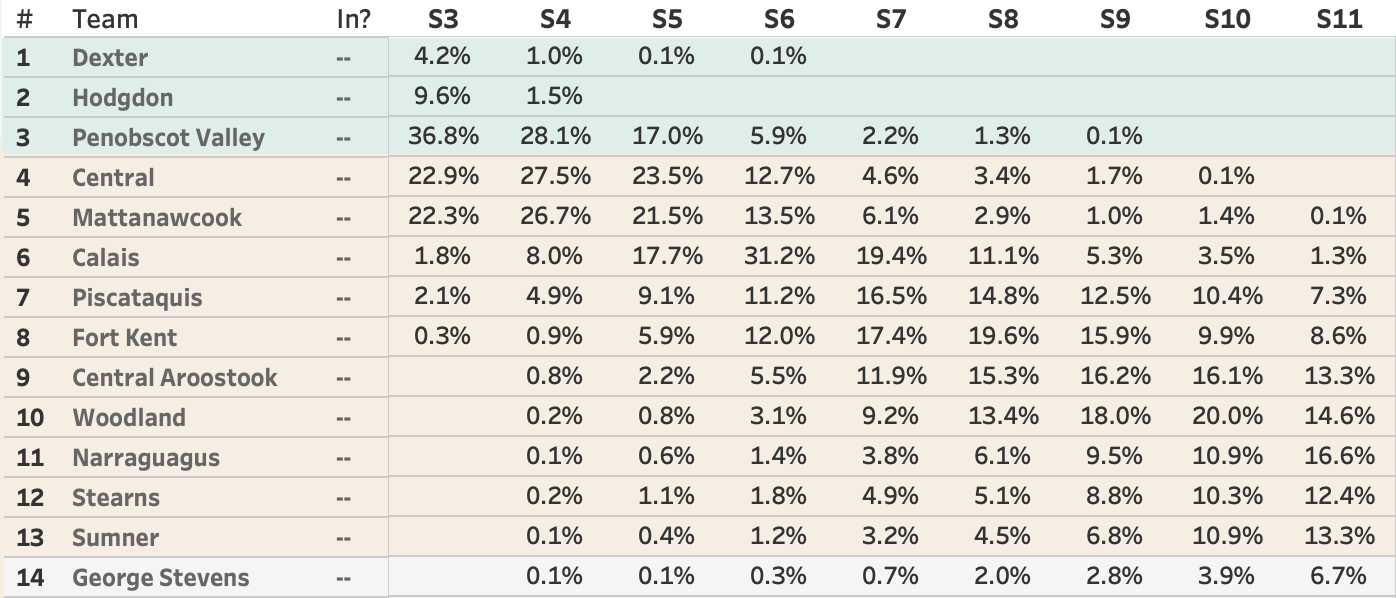 ---
Want to know what your team's tourney chances look like? Upgrade now!
---
Elsewhere...
Nate Oney's 23 points led NYA in an overtime thriller...Dirigo moved to 10-0 behind Charlie Hougton's 17...Sammy Calder had 25 and Hunter Frost 20 as Monmouth cruised past Oak Hill...Kaden Pillsbury scored 23 as Mount Abram raced out to a 30-2 first quarter lead.
---
For the Bangor Daily News, I wrote about the blowout problem in high school basketball. You may have noticed, but the numbers back it up: games are overall less competitive this year. There's a bunch of factors in play. Some of them are in our control and some of them are not. Unless something drastic is done, it's going to get worse before it get better.
In the article, I end with the thought that if we're going to have games with scores like 71-9, can we see if a JV/swing player can get a triple-double? Because that would be awesome.
---
If you haven't already, you might want to get those masks out of storage. Take it from our house, this COVID variant is not fun at all.

The other day, the Stax Index sent us to the Gorham/TA boys game and now it's the girls' turn.
I know what you're thinking: didn't they already play this game? Yes. But with Massabesic backing out at the last minute, some teams have had to play each other 3 times and this is one of them.
TA has been rolling. They lead AA South in pretty much everything and has a stranglehold on the bye to the semifinals. The first time around, TA won by 18.
The Heal Points make it look like a 3-way race for the 2 seed, but it probably isn't. It's really a race between Gorham (67%) and Sanford (27%). It's a pretty important seed to get. It's the difference between drawing a winless Noble or a 4-5 Bonny Eagle that nearly beat Gorham a couple of days ago.
A win here for Gorham would go a long way toward that 2 seed.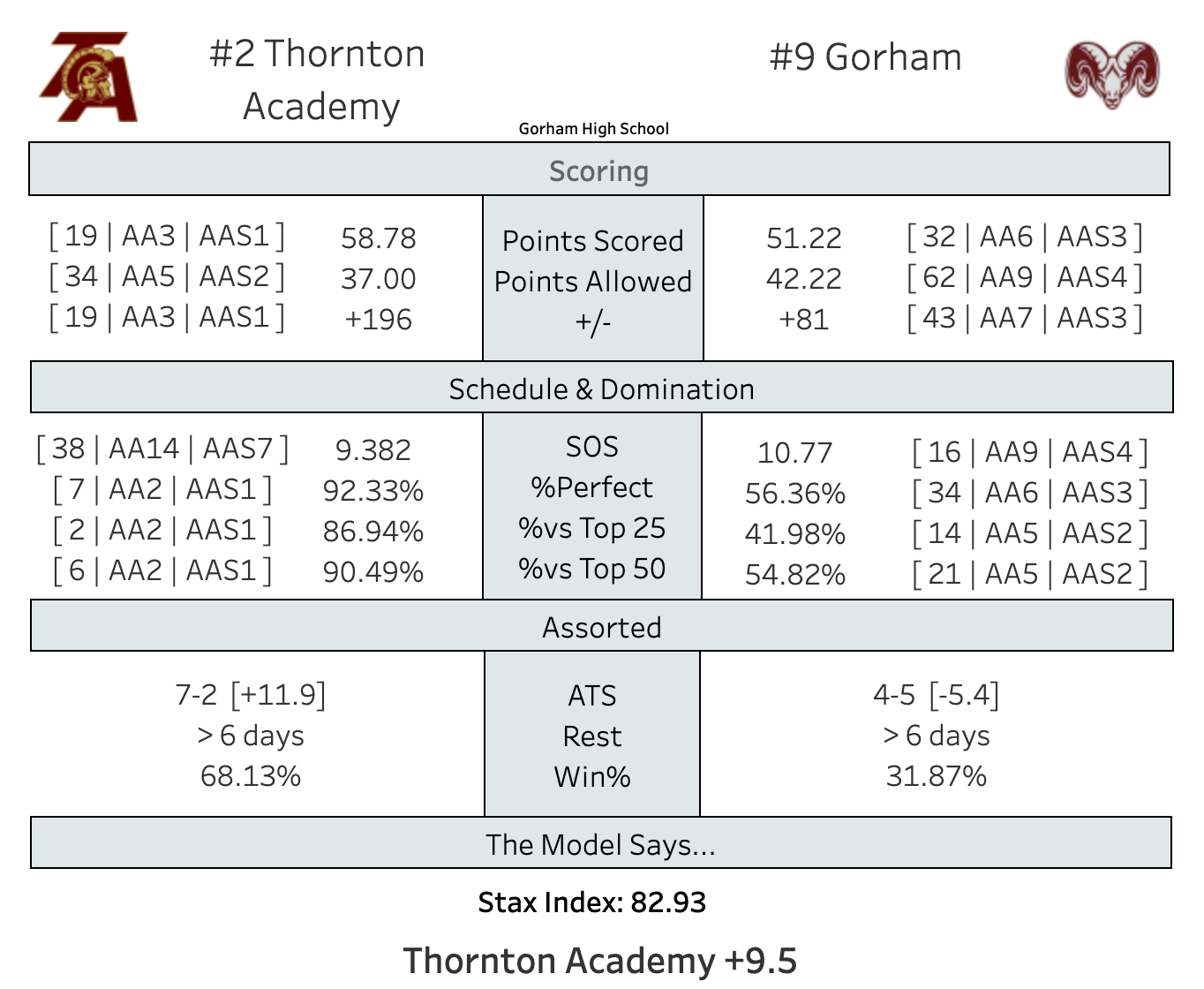 The rest of today's games are after the jump.