Gruber and Greely, Oh My!
Lizzy Gruber carries Gardiner and the Greely boys win a thriller.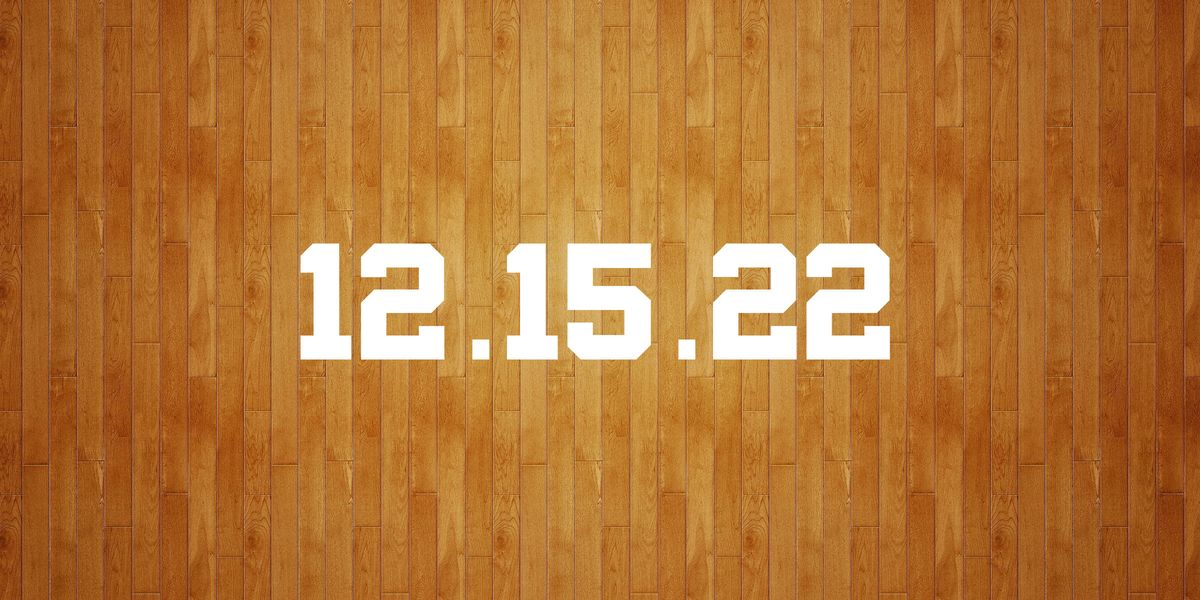 Let's start with yesterday's Game of the Day.
Lizzy Gruber's two free throws with 18 seconds left stretched the lead to 4 and Gardiner held on for a 41-37 win. Gruber finished with a 19-19-6 line and is averaging 19 points and 20 rebounds so far this year.
A little south, the Brunswick girls made short work of Greely in a re-match of last year's A South Regional Final. Brunswick raced out to a 29-4 lead in the first quarter and coasted to a 70-42 win.
Earlier today, I wondered if perhaps the Brunswick/Greely game should have been the Game of the Day, but the Model is once again smarter than me.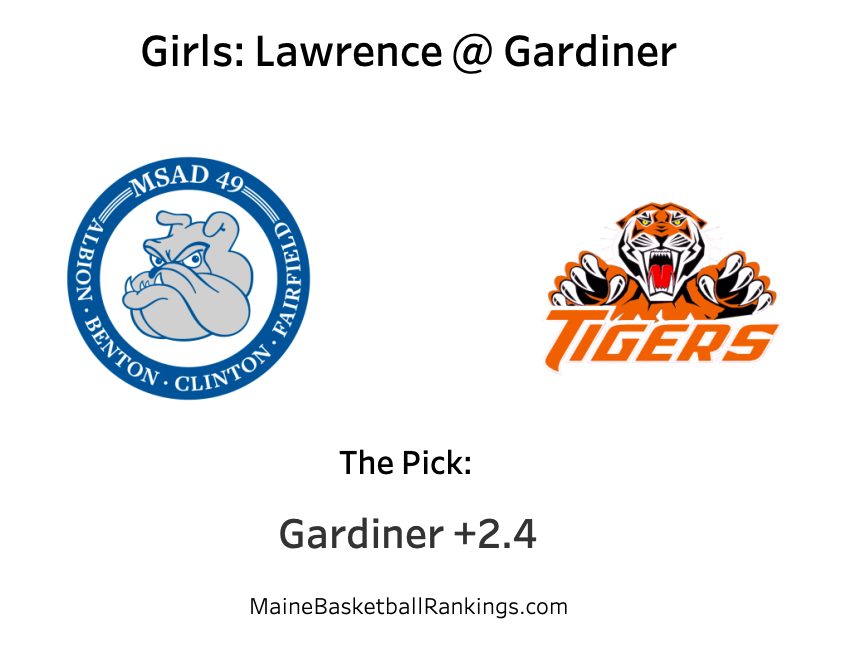 (There's gotta be a better logo for Greely.)
But maybe it was just the wrong Brunswick/Greely game.
The Greely boys rallied down 7 in the 4th quarter, culminating in this:
That's a hell of a shot.
Also! Dirigo's Charlie Houghton joined the 1,000 point club in a win over Buckfield. Dirigo goes to 3-0 and has done it in dominant fashion. They're up to 8th in the Power Rankings.
As I'm sure you've already heard, there's a storm on the way. Some teams have proactively moved their Friday games to Thursday. Some are waiting to see how it plays out. And some will let us know what they do when they report the score a week later.
So I'm going to list all of the games for the next two days, but take the Game of the Day from today's schedule.

With two state titles and a Regional Final appearance in the last 3 seasons (4 years), Nate Pelletier has turned the Oxford Hills girls into one of the best programs in the state. This year's team seems to be along those lines. They've outscored their opponents by 60 points in their first two games. Normally that's enough to vault a team into the top 10, but the schedule has been light so far, making it difficult to accumulate ranking points.
That hasn't been an issue for Windham, who has played the 3rd hardest schedule in AA thus far.
Windham is a young team and no longer features Sarah Talon. The Model is starting to learn that (although they are 2-0 against the spread). I'm pretty confident the Model is too low on Oxford Hills, so let's just say I'm glad the pick landed where it did.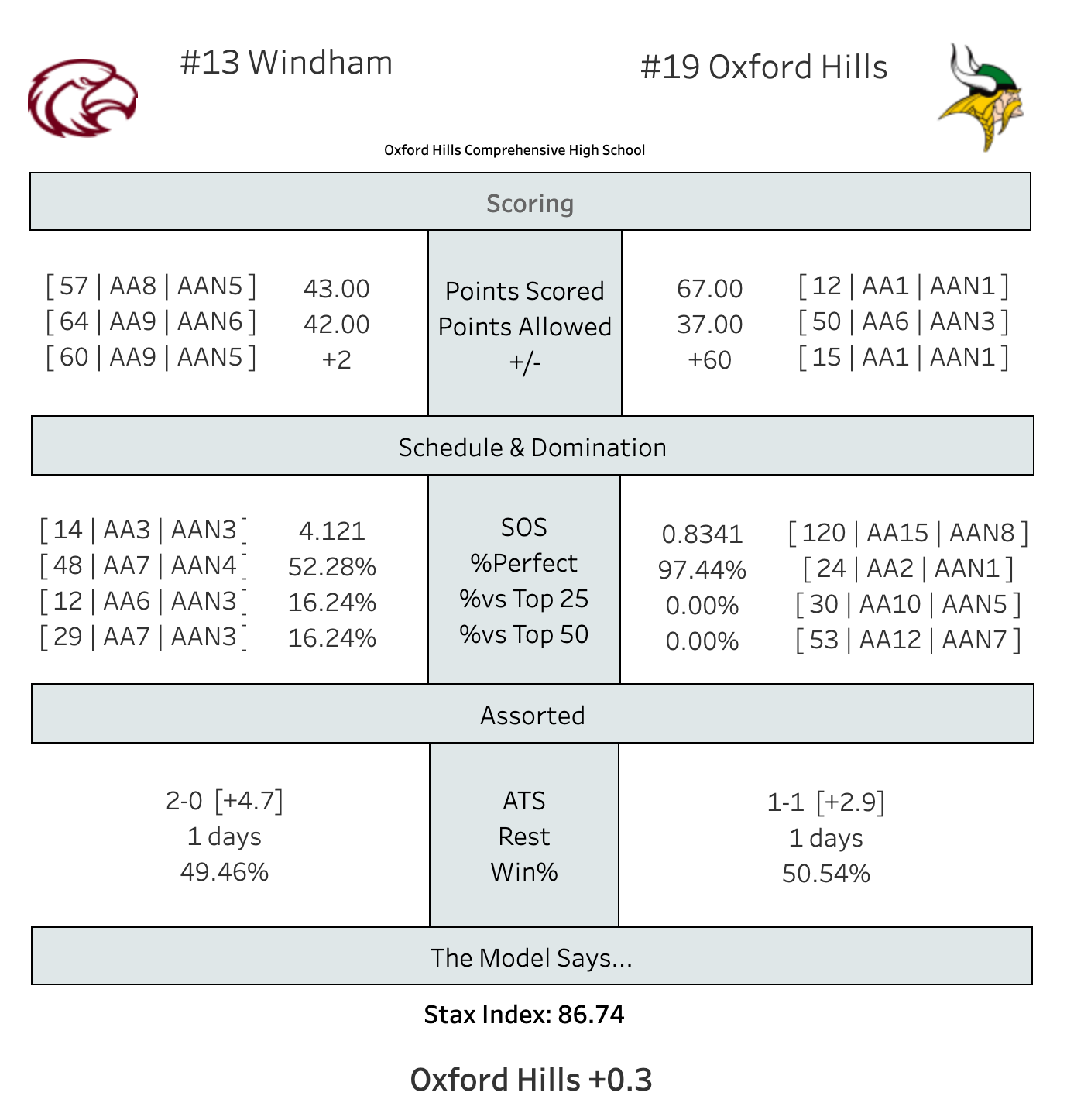 The schedule for the next 2 days (as best I know) is after the jump.
Also, the Model is at 75.8% (179-57)