Gruber, Again
Lizzy Gruber does it again, Cooper continues his ascent, and a 1K scorer in OOB.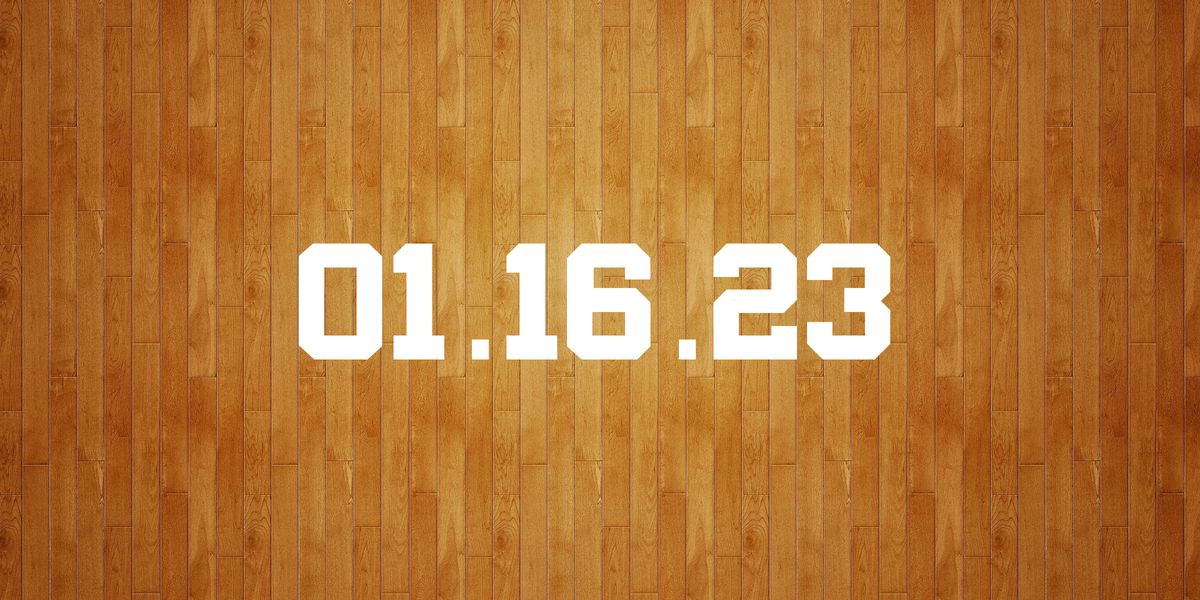 As expected, it didn't take long for Lizzy Gruber to reach her second 1K milestone in a week.
Gruber scored the first 5 points of the game to give her 1,001 points to go with her 1,000+ rebounds.
What was less expected was how much Gardiner would dominate Mt. Ararat, leading 42-15 after the 3. Gardiner is now 89% to get the 1 seed in A North, while Mt. Ararat finds their chances of catching Brunswick take a major hit.  
Speaking of players who are a matchup nightmare, let's check in on our old friend Cooper Flagg.
Jonathan Wasserman called him "One of the better defensive prospects I can remember scouting" and Adam Zagoria reported a NBA scout saying "As long as he continues to develop properly, get stronger, play the right way as he does and make shots, we are talking about the next [Wembanyama] like tank job for NBA teams."
I just hope Brad Stevens has a plan for getting the #1 pick in a couple of years.
---
Further south, we had another 1,000 point scorer.
Johnson came into the game needing 19 points and finished with 19 points. Efficiency!
In other MVC action, the Spruce Mountain girls hosted Hall-Dale in a rivalry battle of undefeated teams. The Model had the Phoenix favored by 14.1, which I thought was maybe a little high and it turned out to be a very, very little bit high as Spruce rolled to a 14-point win behind 30 from Jadyn Pingree. It's a huge win for Spruce and their goal of getting the 1 seed in B South (currently 37.6%).
The 14-point margin of victory is good for the Model, of course, but bad for Spruce if they wanted to be the last team to stay unbeaten both on the floor and Against the Spread (I need a better name for this). Hall-Dale was also one of the teams on the list, so we lost 2 with one game.
That leaves us with 3 teams: the Southern Aroostook boys, the Kents Hill girls, and the NYA girls.
Elsewhere...Callan Franzose scored 28 points for Madison...Evans Sterling had 28 for Mount Blue over Morse...Sophia Ippolito hit 5 3s as Greely cruised by Cape...The OOB girls led Waynflete 35-0 at the half. Elise MacNair led the way with 23...And I missed this on Friday but Will Kusnierz dropped 37, including his 1,000th point, in a win over GSA.
---
It's MLK Day and you're going to see a lot of meaningless platitudes from people just using Dr. King's legacy for their own means. It's pretty gross.
My old college professor leads a bus tour of the Civil Rights movement that takes you to all the major sites. I've gone twice and got a chance to meet a lot of the people who were there, people like Rev. Fred Shuttlesworth, Rep. John Lewis, Billy Kyles, Rev. Robert Graetz, and many, many more. It's a staggering experience, especially for a white kid from Maine. There's nothing quite like standing where a Klan bomb exploded with the person it was meant to kill.
Dr. King's legacy is a complex one. One that can't be white-washed by a quote on Facebook from someone who probably would have celebrated his death.  
My point being, what you think you know about Dr. King's legacy and the Civil Rights Movement is maybe 1% of the whole story. And the movement is on-going. I can promise you if he could see where we are now, he would not be content. It's not too late to learn.
---
It's 9 pm on Sunday, the one car that tried to drive down my road went roughly 5 MPH, and we already know that at least 46% of tomorrow's schedule isn't happening, so I'll believe there's a game tomorrow when I see a score come in, which is to say I won't bother with the Game of the Day.
But just in case, the full schedule of games that don't already have new dates is after the jump.
Boys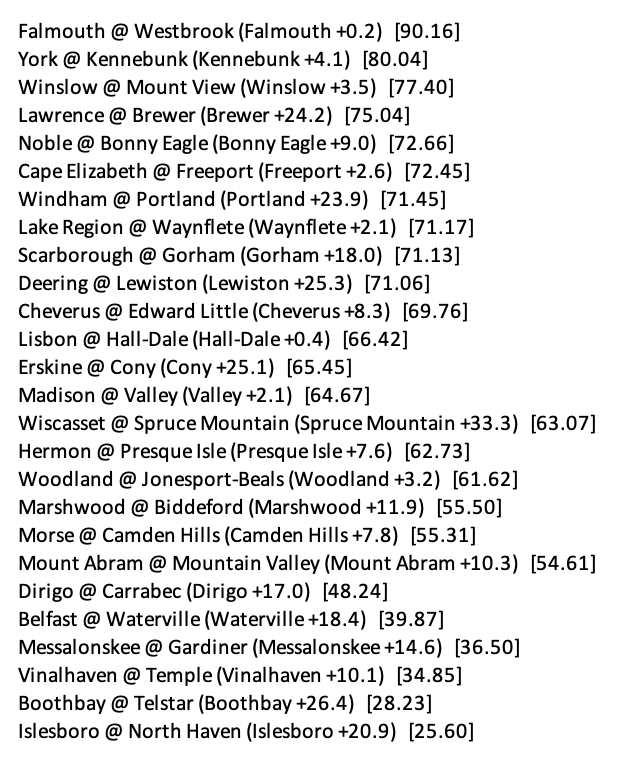 Girls