Fly Eagles
Parker Bate called game.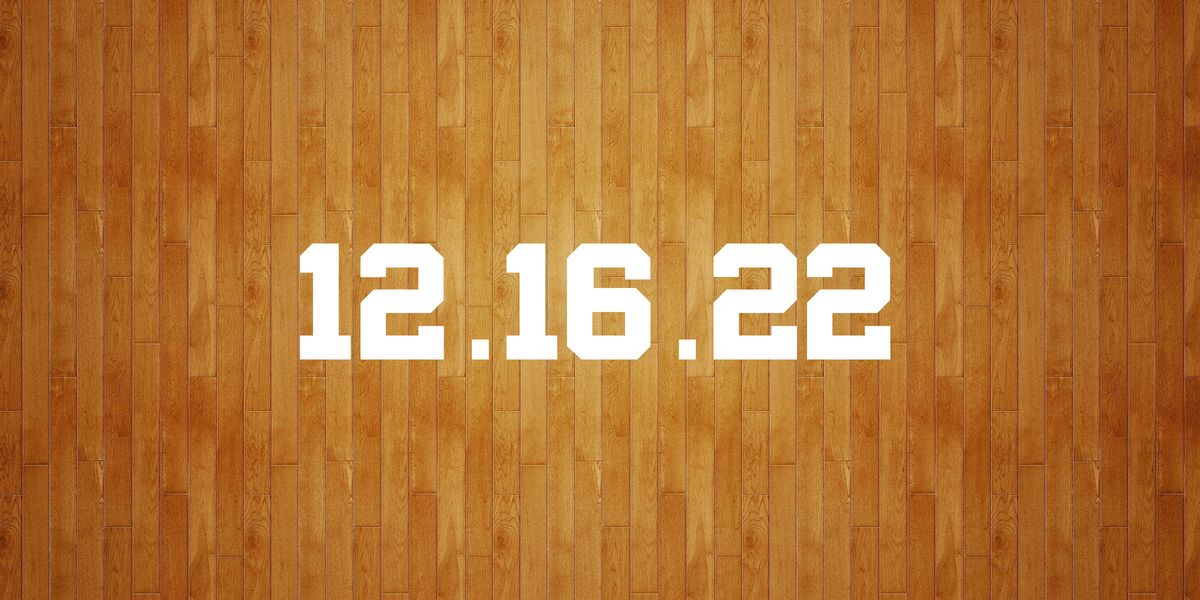 As expected, yesterday's Game of the Day was a bust. Oxford Hills coasted in a blowout. But, also, I kind of thought they might. It's the early season and there's a lot of quirks in the Model still.  
Having said that, I was told the Poland/Wells boys pick was way off.
The Old Town girls moved to 3-0 with a blowout win over Hermon (not to be confused with the Orono boys, who also blew out Hermon). They're now +77 in three games, all of them on the road, and have moved to #1 in the girls Power Rankings.
In Topsham, Parker Bate sealed a win for Mt. Ararat with this buzzer-beater.
It's pretty weird watching a Mt. Ararat home game and not seeing that overturned Noah's Ark gym they've had forever. The times, they are a-changing.
A couple of Friday's games moved to Thursday in advance of the storm, but not as many as you'd think. Some have already announced new dates, but not very many. It seems unlikely that we'll get any games in today, but you never know.
In the meantime, you can check out the updated Heal Points, which are now only available for Varsity members. If you haven't looked at them yet, they're pretty cool. Not only are they more accurate than the MPA's version, but they're faster and you can look at a team's schedule at a glance, instead of loading a whole new thing.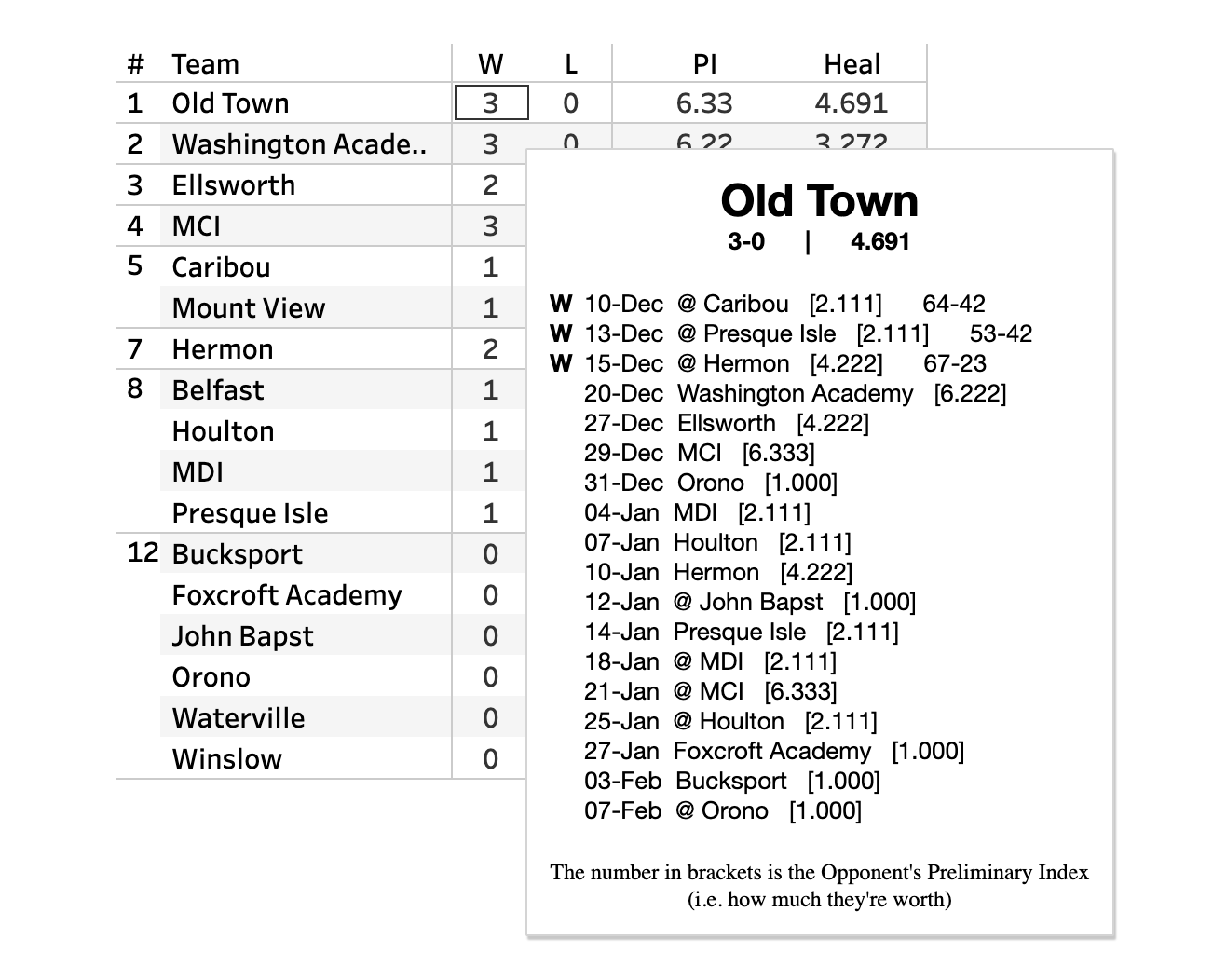 Compare that to the MPA's site, which only took 20 minutes to load. Progress!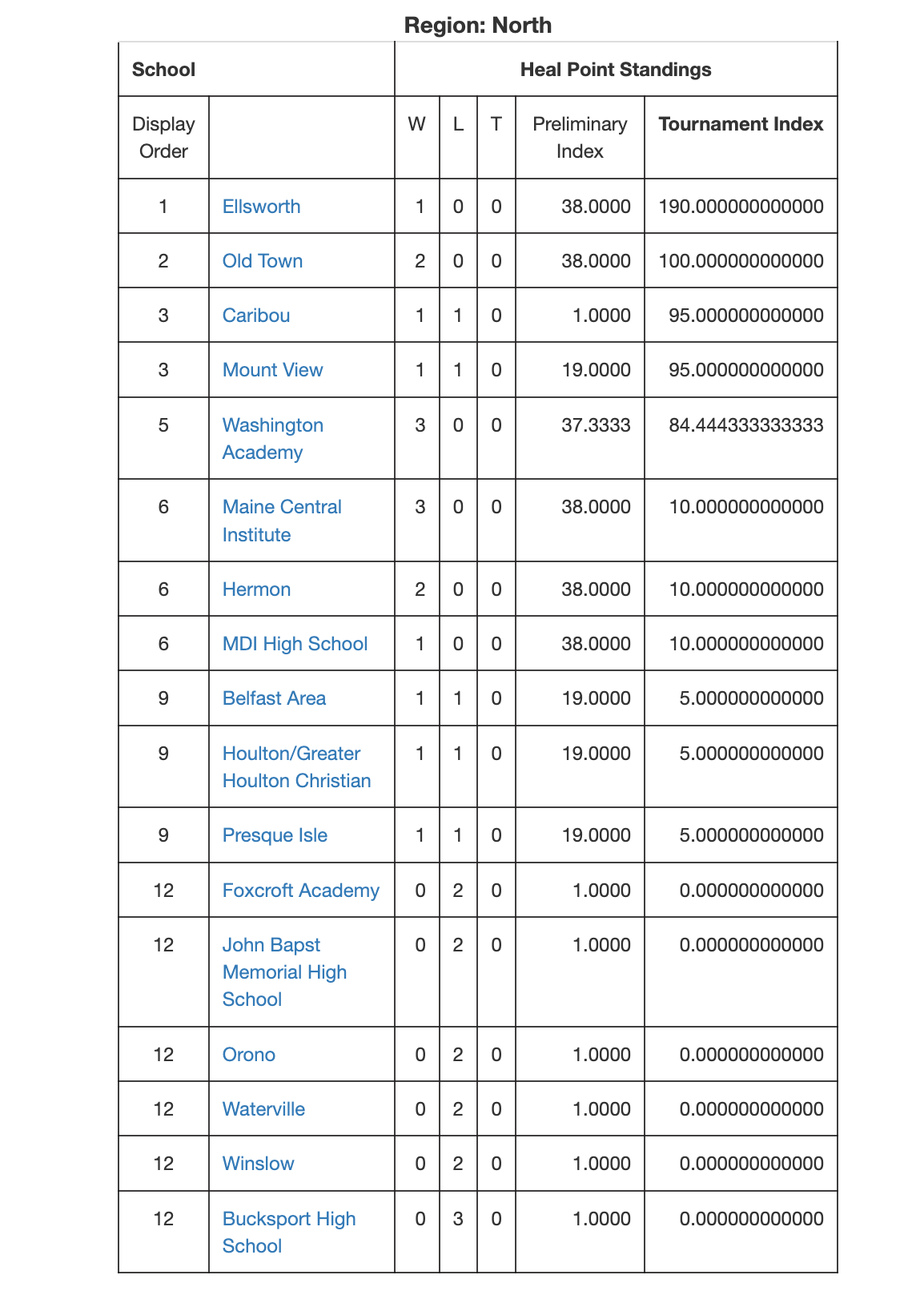 The Game of the Day was supposed to be the Edward Little boys and Lewiston, but they played a day early and went to overtime.
It its place, we have the Falmouth boys taking on Marshwood. Maybe.
Both these teams are 2-0 and in decisive fashion. Marshwood has outscored their opponents by 50 points and has the stingiest defense in A South thus far.
The second stingiest defense? Falmouth.
But both teams can also score, averaging 61 and 57 ppg. So this should be a good one whenever they play it. Maybe today!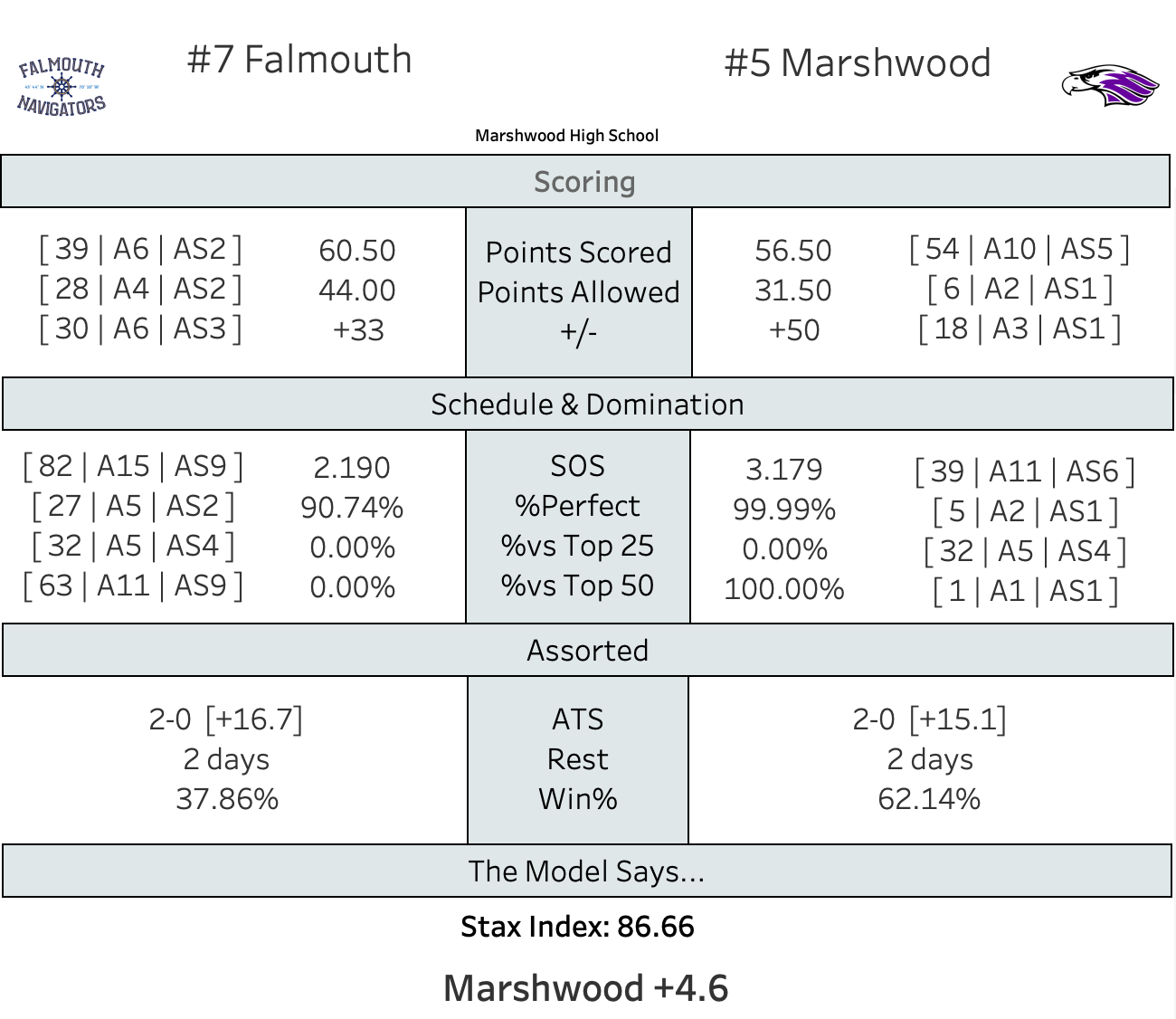 The rest of today's maybe schedule is after the jump.