February 19, 2021
A historic crossover game in the County and a rivalry game in the Midcoast.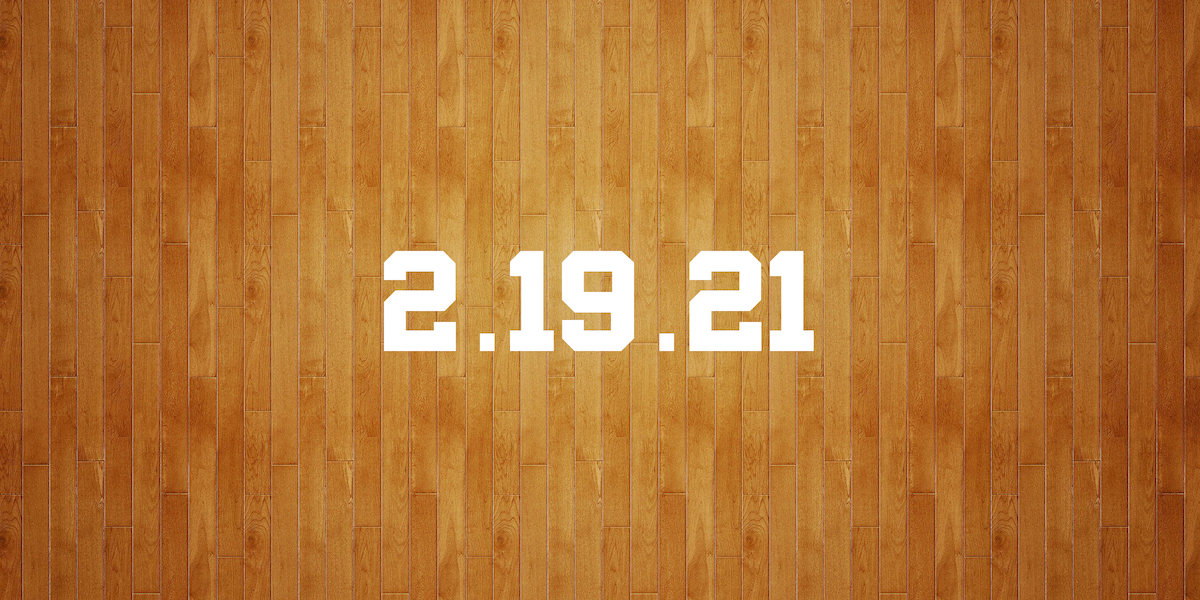 If you're a girls basketball fan in the County, you had the Southern Aroostook/Presque Isle game circled on your calendar for a long time, and for good reason. With 2 of the top programs going head-to-head for the first time in history.
Only, it didn't live up to the hype. Class B Presque Isle made short work of Class D Southern Aroostook, coasting to a 55-30 win and holding Southern Aroostook to their fewest points scored since a Regional Final loss to Shead in 2017. It's easy to look at that and just assume the big school is just better, but are they? Thanks to this season, they've actually played a lot of opponents in common.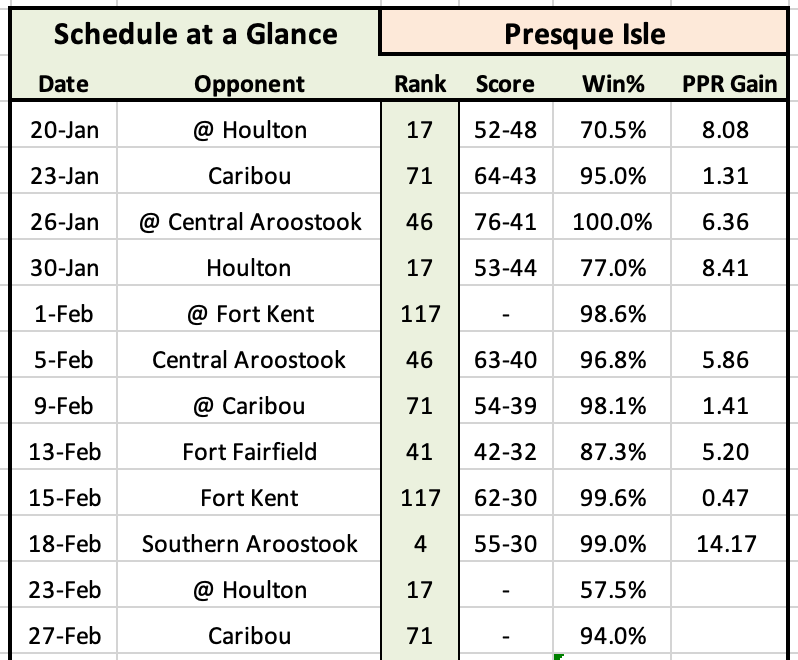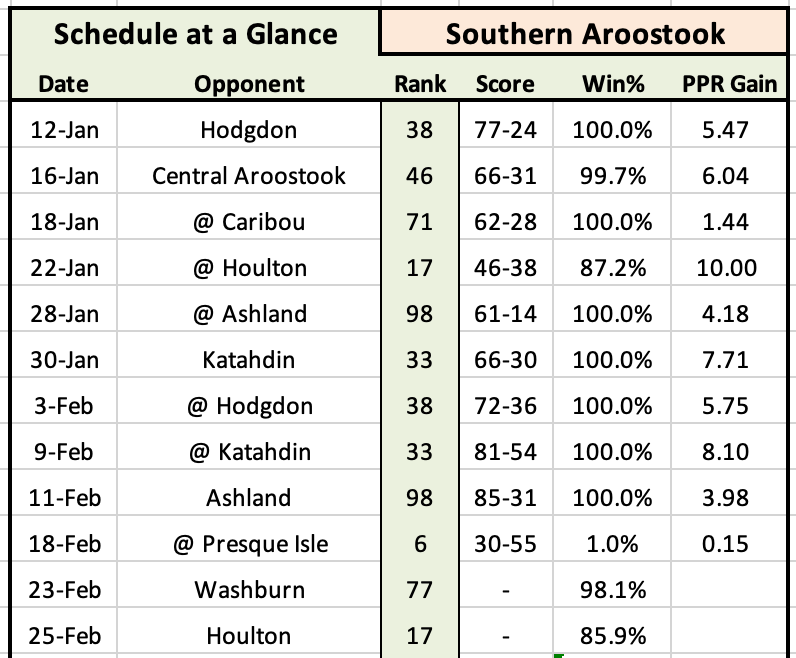 If Presque Isle was indeed 25 points better, that should show up a little before this game, and certainly in the common opponents. But, SA has done better in all of the common opponent situations. This is not meant to diminish what Presque Isle did in any way–that's a big win, even against a Class D school–but I would expect a rematch to be considerably more competitive. This is why having more of these cross-class games is so important.
Then again, I'm not a big believer in one head-to-head matchup being more important than the rest of the games on the schedule.

Speaking of which, you may remember the Camden boys trouncing Medomak 72-44 on February 3rd. It was one of the more surprising results of the year. Not the win. It's never a surprise who wins a rivalry game. But the margin was certainly eye-opening. At the time, I wrote that it was unlikely that Camden is 28 points better than Medomak. Well, today I guess we'll find out. At minimum, Medomak will get a shot at revenge in a game that could mean quite a bit for seeding in the Mid-Coast post-season pod. The #1 seed will be a 3-team race between Camden, Medomak, and Oceanside and getting it means you only have to beat 1 of the other 2 to win whatever it is you get for winning one of these post-season tournaments.