Extra Frames
You like overtime? How about two overtimes?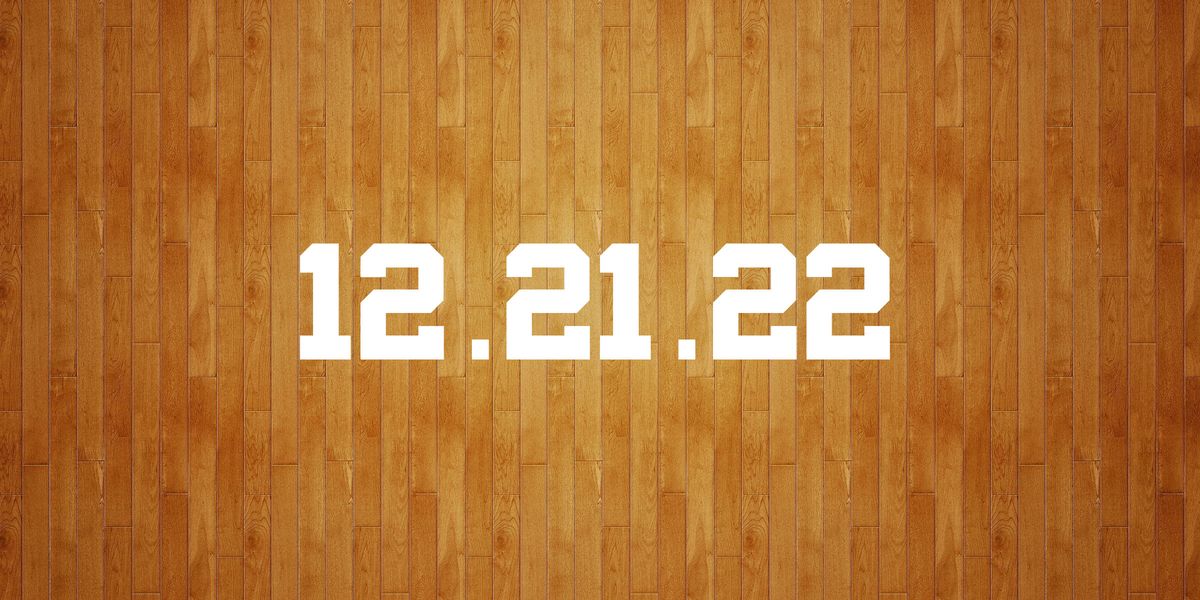 The Orono and Foxcroft boys lived up the Game of the Day mantle, as Orono stretched a 1 possession lead with under two minutes to a 64-53 win on the road.
Pierce Walton led the Red Riots with 30.
It probably wasn't the best game of the day, though.
In Newport, the Skowhegan boys rallied to force overtime, but Nokomis was able to hold on for the win. The River Hawks fall to 0-3.
And that is why the Power Rankings don't include any opinion polls.
But, wait. There's more.
In Fryeburg, the Leavitt boys erased a 9-point halftime deficit to beat the Raiders 58-57 in double overtime. Sawyer Hathaway had a cool 28/8 to lead the Hornets to their first win of the season.
But if defense is more your jam...
The Eddies found their offense in the second half, but not enough of it, as Bangor held on 34-31.
Elsewhere, the Nokomis girls snapped Skowhegan's winning streak, the Camden girls won their first game since 2020, and the Noble boys went over .500 for the first time since this website started.
It was a busy day.
Today's a lot lighter (I've got 18 games on the schedule), so I wouldn't be shocked if some makeup games sneak into the results tonight.

I'm not going to recommend you drive to Calais, but the Game of the Day is in Calais. I'm sure it'd be a lovely drive, though.
The Blue Devils are off to a 2-0 start on the young season and feature the highest-scoring offense in Class C at 76.0 points per game, although they've faced one of the weakest schedules in the state, so the Model is in wait-and-see mode on them.
They'll host a Woodland team that's second in Class C in scoring (68.75 ppg) and has played a considerably harder schedule (thanks, in large part, to a 4-point loss to Machias).
Woodland's much higher in the rankings, so you'd expect them to be favored in this one, but the Model adjusts for the fact that they have played twice as many games.
The stream should be on Calais' Facebook page.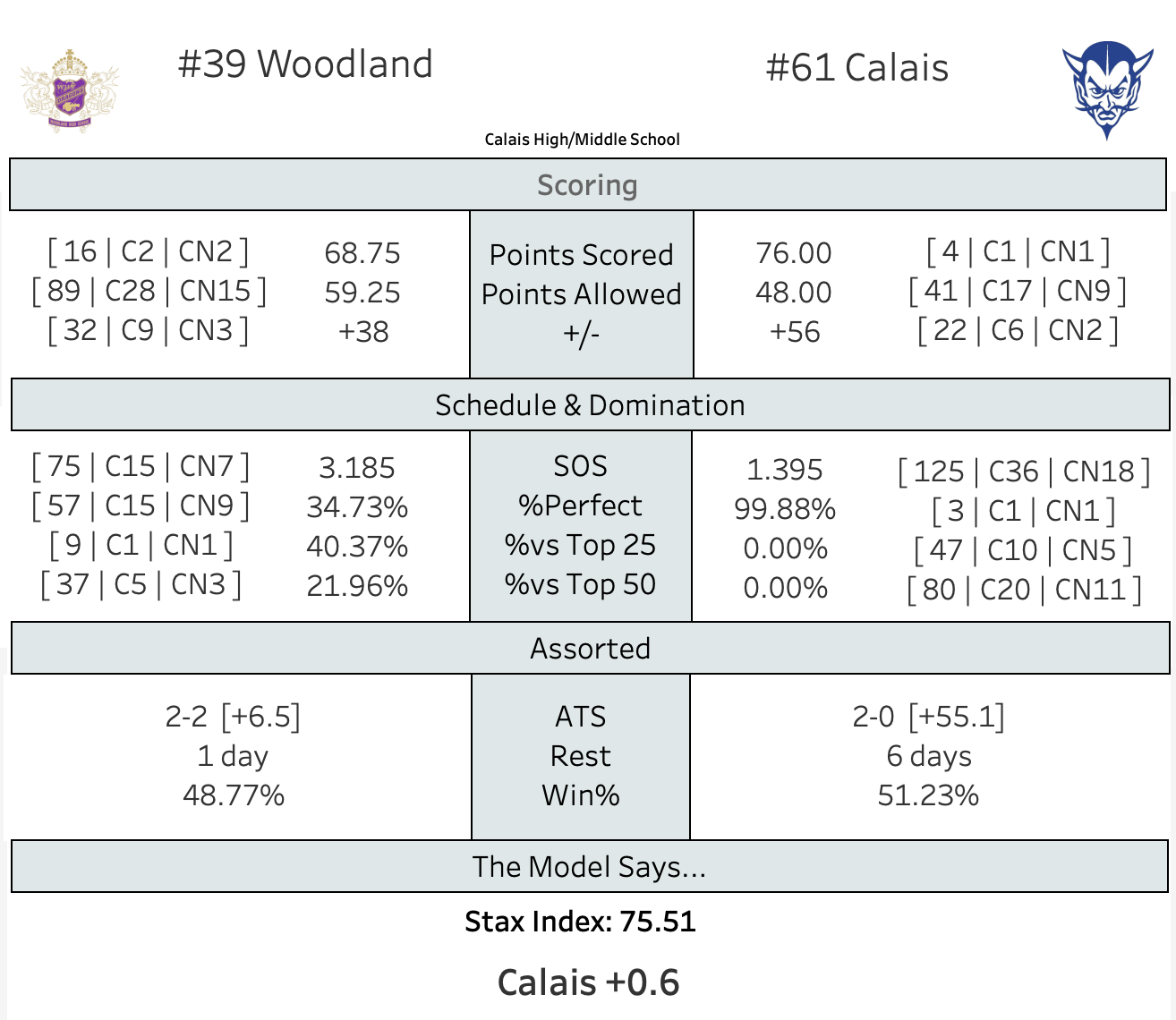 Edit: an earlier version of this had the wrong logo & mascot for Woodland.
The rest of the schedule is after the jump.