Deering and Portland and Skowhegan, Oh My!
Portland won a shocker and Skowhegan does what they do.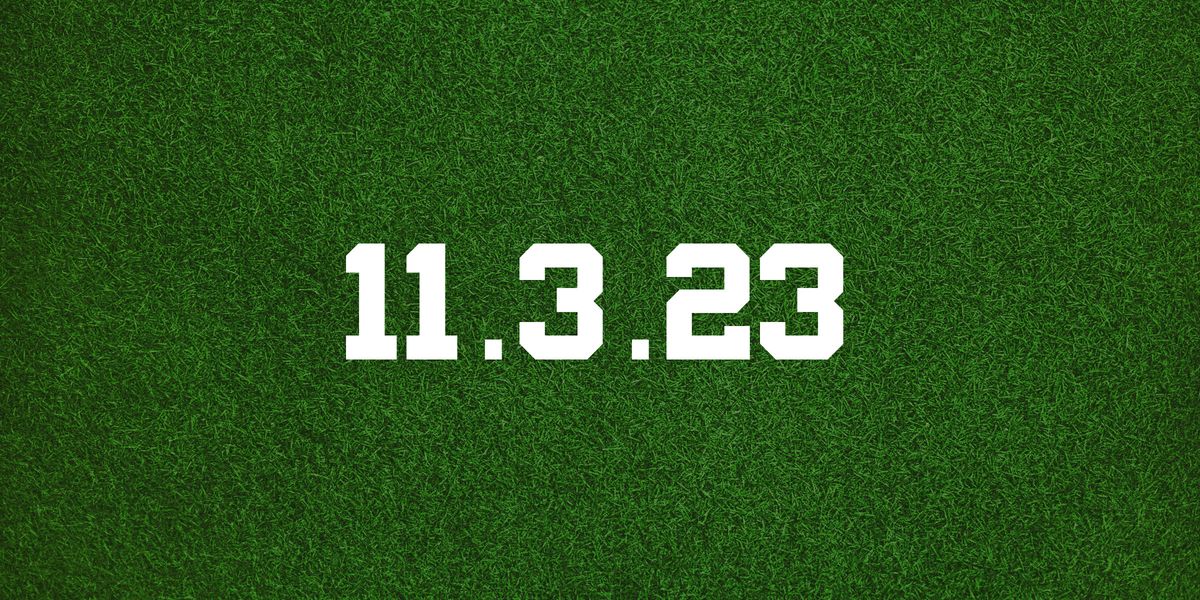 We had some great games last night. The Deering boys soccer team beat Falmouth with 12.3 seconds left in 2OT to advance to their first Regional Final since 1999 (per Michael Hoffer). They'll play #4 Portland, who stunned Windham, the #1 overall team in the Power Rankings.
In field hockey, Cony upset Belfast 3-0 to win B North and Skowhegan won A North for the 22nd consecutive time to set up a state game with Cheverus. 22 seasons. If there's a more impressive program accomplishment in Maine high school sports, I don't know what it is.
Skowhegan is a sizable underdog against Cheverus in the title game.
You can check out the likelihood of your team winning the whole thing below.
---
In the aftermath of the Battle of the Bridge, Adam Robinson wrote a fantastic recap of the game and the totality of the Lewiston shooting.
It's a great read.
But since the shooter was found and people have been able to come outside and embrace each other, the only emotion I've felt is pride. Lewiston is a tough-ass town. It doesn't take much shit. It shouldn't. A reporter at the football game told me "Mainers are so stand-offish." You obviously haven't been paying attention.
If you haven't subscribed to Adam's Substack yet, you really should.
---
Tyler has turned things around in "Beat the Model", posting 2 straight 8-3 weeks after his 0-11 week. And Mike has stretched out to a pretty good lead.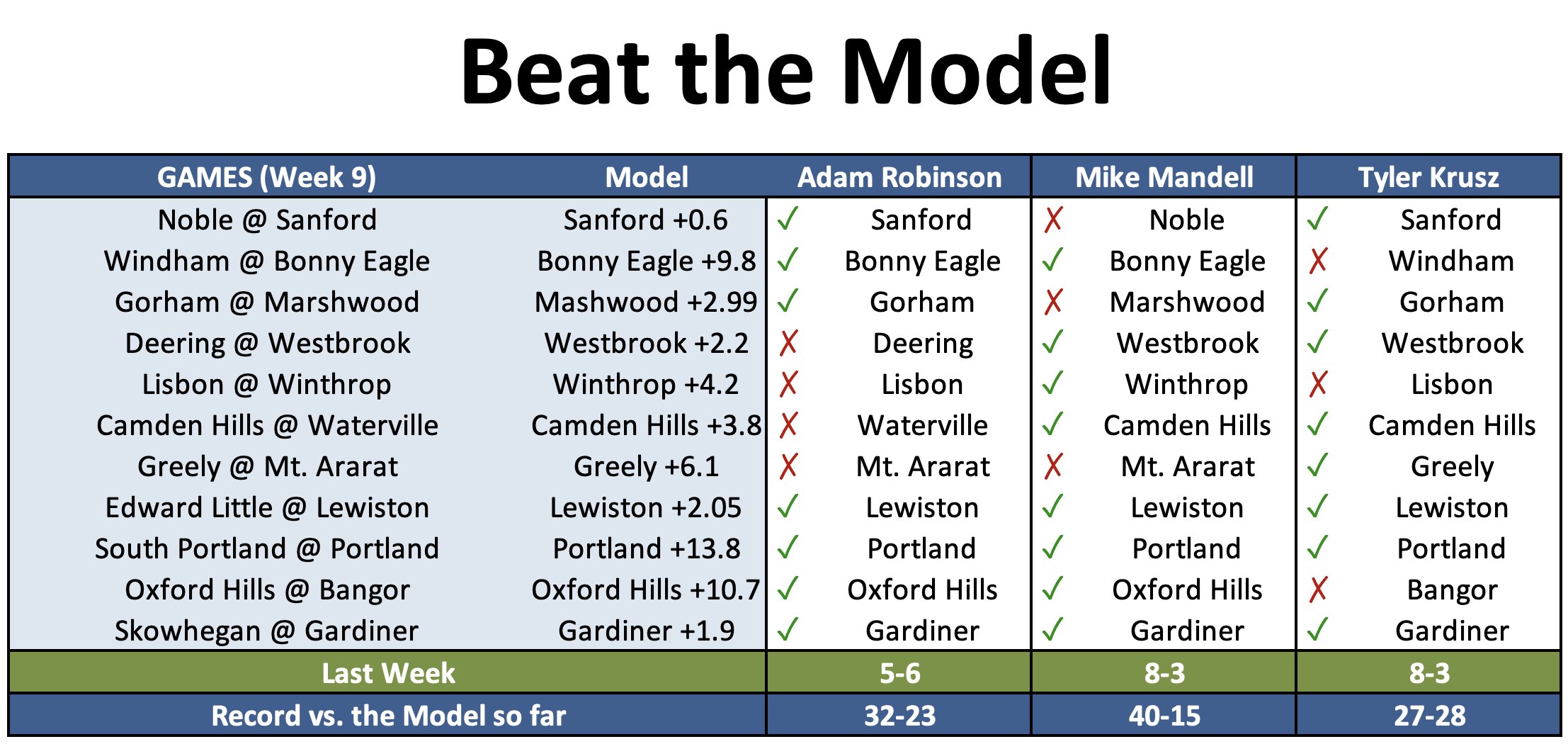 ---
So...Wemby is good.
He put up 38 last night as the Spurs beat the Suns. The Spurs lucked into another one. Yes I am still angry about Tim Duncan. Why do you ask?
---
We pretty much finish out the soccer semifinals today.
There's a couple of interesting matchups here. I'm planning to be at the Ellsworth/Medomak girls game. Feel free to say hi.
The Model's picks are after the jump.