Blue Devilish
Lewiston makes a statement, Dexter falls, and is it possible to have a great stall?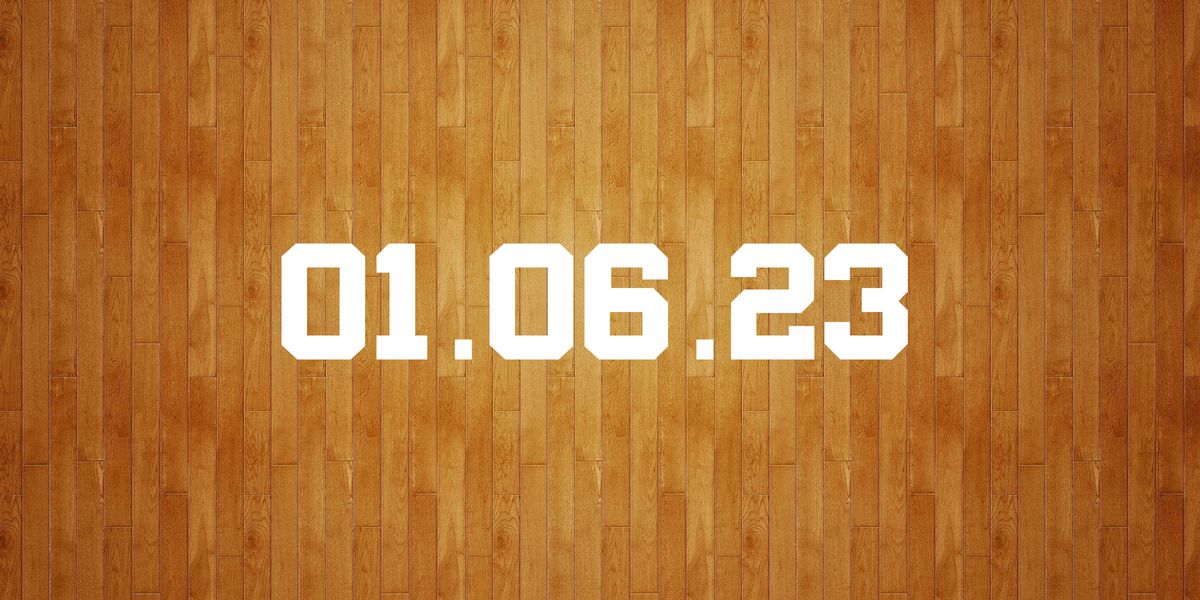 As suspected, the Game of the Day between the Bangor and Brunswick girls got iced out, but the game that should have been there more than picked up the slack.
Back and forth they go.
Oxford Hills falls from the ranks of the undefeated, which is a huge win for Lewiston and suddenly AA North is channeling vintage A North energy.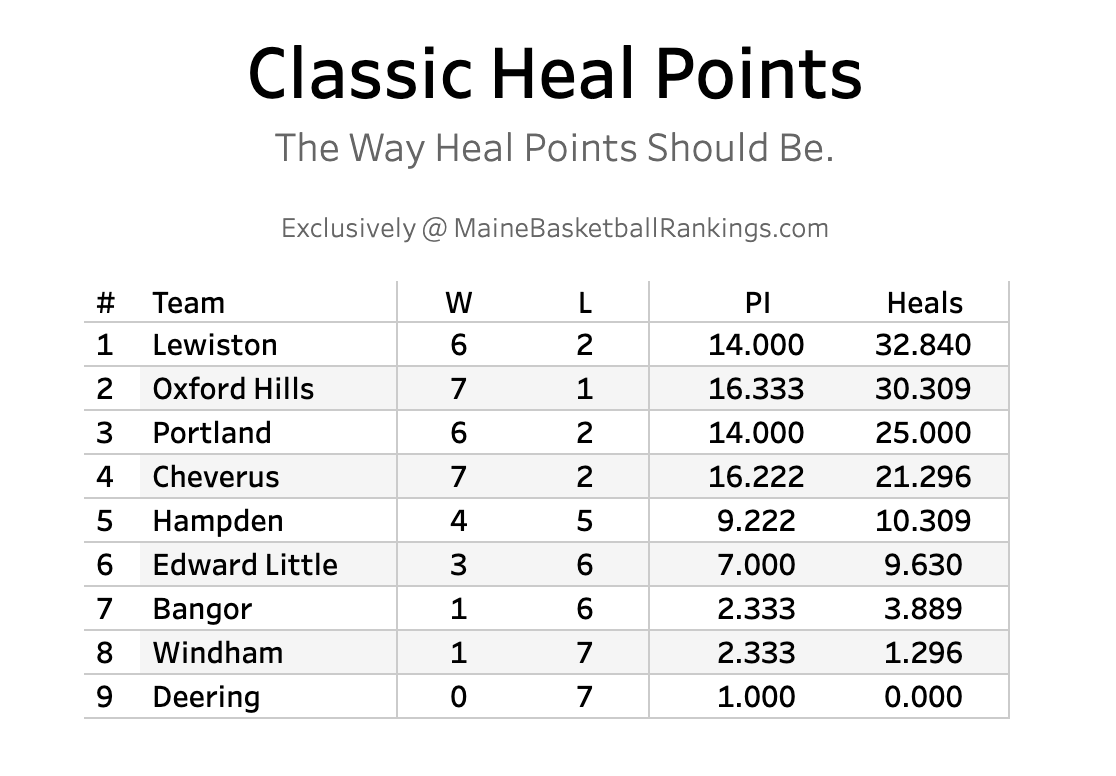 So let's say we've got 4 teams fighting for the top 4 spots--the Power Rankings and Tourney Odds tend to agree, the difference between the 1 seed and facing Bangor and being the 3 seed and facing, say, Hampden could be massive. It could literally be the difference between a Gold Ball and a first round upset. These are the perils of the MPA not putting together a complete region.
The caveat for the Vikings is that they were short-handed, but you have to play with the guys who are available.
Elsewhere, the Foxcroft Academy boys held off Dexter 47-44. Dexter loses their first game of the year and misses out on a key opportunity to lock up a bye. They entered the game with a 94.2% likelihood of a bye, but it's early and you want to lock out some of those outlier scenarios at every opportunity. Hell, Brewer once threaded a 5% needle to get in the tournament on the final day.
Speaking of Brewer, they were favored by 36.4 over Gardiner today, which seems like a perfect opportunity for the Witches to fall from the ranks of teams unbeaten on the floor and Against the Spread, but Brewer won by 40.
There are now 8 teams remaining.
Elsewhere...
The Foxcroft Academy boys dealt Dexter their first loss of the year...Richmond erased a 7-point 4th quarter deficit to beat NYA...Not to be outdone, Waynflete rallied down 7 with 1:34 to play to beat Sacopee Valley...Braden Camire's 6 3's paced TA in a win over Scarborough...Angel Huntsman dropped 31 as the NYA girls rolled...Emma Lizotte scored 22 and Maddie Fitzpatrick had a triple-double as Cheverus moved to 8-1.
But also:
Let's just be clear that there's no such thing as a "great stall" and certainly not for 4 and a half minutes.
Is it time for a shot clock yet?
---
It's a light schedule today, although I wouldn't be surprised to see some of yesterday's games get moved to today. I'll keep this updated as I hear of changes.

When last we saw the Southern Aroostook girls, they were on the wrong end of a shocking comeback. They'll get a chance to show how they'll respond tonight as they host an undefeated Hodgdon team.
If you're Hodgdon, hearing the news probably triggered two thoughts: 1) Oh man, they're beatable! and 2) Oh Lord, someone made them mad.
The math on this game is pretty simple. Southern Aroostook is the most dominant team in D North and you could make a case that Hodgdon is the most dominant team in C North. They both lead their regions in scoring differential and scoring and feature suffocating defenses.
Something's gotta give.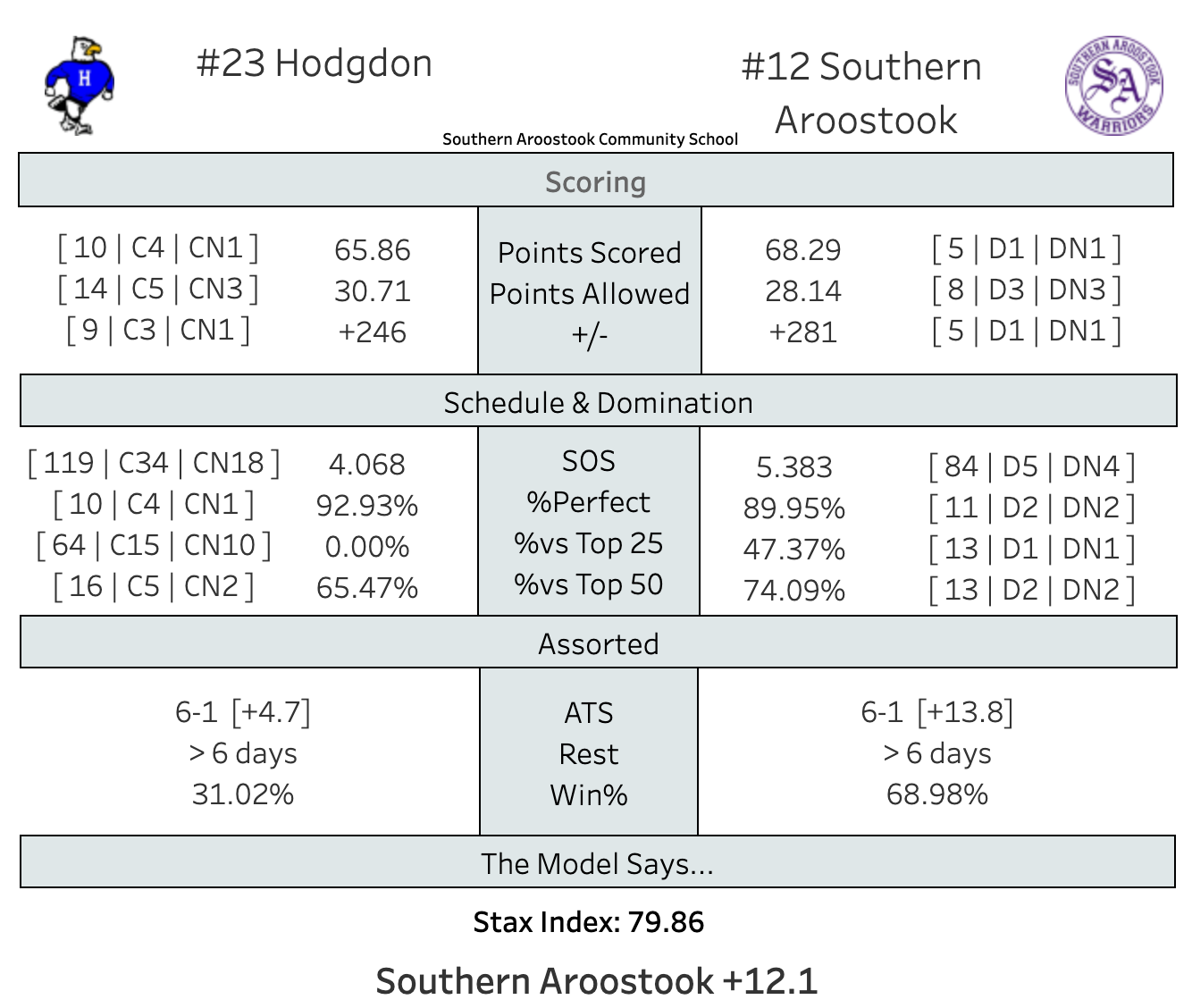 The rest of today's schedule is after the jump.